Bengt LANDIN

1933, Sweden
Bengt Landin studied at the College of Art, Art in Stockholm in graphic art with J von Konow as a teacher. The motifs depict human social situations, partly realistic, but also surreal.
Source: Art Signature Dictionary
Bengt Landin studerade vid Konstfackskolan, Konstakademin i Stockholm i grafisk konst med Harald Sellberg och Jurgen von Konow som lärare. Motiven skildrar människans sociala situationer, delvis realistiska men också surrealistiska.

Utställningar:
Som medlem i IX-gruppen har han deltagit i utställningar över praktiskt taget hela världen. Dessutom mängder av egna utställningar både i Sverige och utomlands.

Representerad:
Nationalmuseum i Stockholm, Moderna Muséet i Stockholm, Göteborgs Konstmuseum, H.M. Konung Gustav VI Adolfs samling, museum i Sundsvall, Falun, Västerås, New York, Leningrad, Dresden. Museum of modern art i New York, Kopparstickskabinettet i Dresden, Erimitaget i Leningrad samt, Malmö, Västerås, Eskilstuna, samt Helsingfors.
Source: Art Signature Dictionary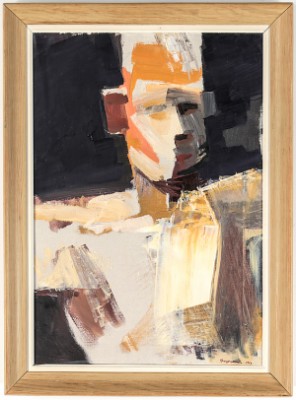 Price SEK 1,200 (€128)
Estimated SEK 2,000
Komposition Med Skärgårdsbåt Och änder,
Price SEK 700 (€74)
Estimated SEK 1,000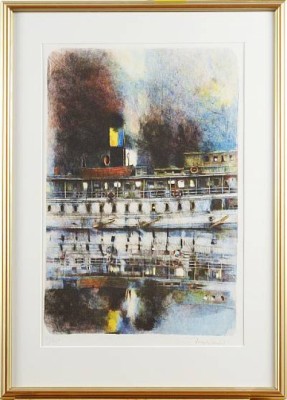 Skärgårdsbåt
Price SEK 1,000 (€99)
Estimated SEK 1,500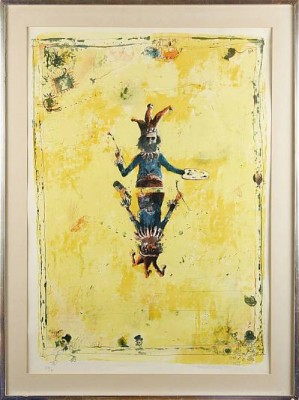 Price SEK 2,500 (€245)
Estimated SEK 1,000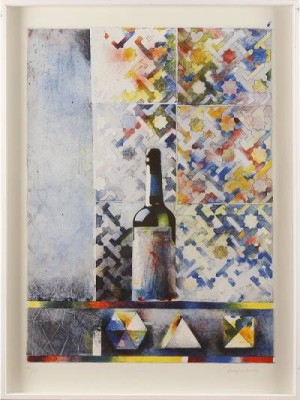 Komposition
Price SEK 1,000 (€96)
Estimated SEK 1,200