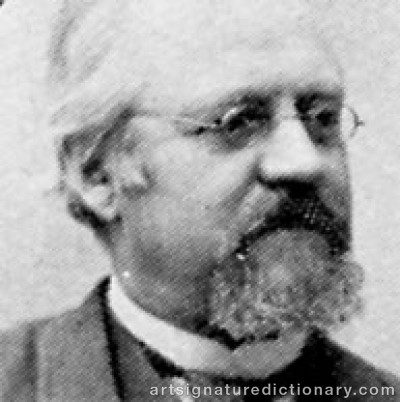 Berndt LINDHOLM
1841–1914, Finland/Sweden
Also known as: BL, BLM

Verdict of guilty
1400-K69930-04/Beslag nr.1400-04-4121-4 (int.nr.PHM3843)
Oil on panel, 54x36 cm. Signed Bernt Lindholm in the lower left corner. Signature Forgery – old painting painted by another artist, and later provided with Lindholm's signature. Estimated Price in 2003 at an auction house was 13.000 SEK. The painting, along with eight other works of art, has been pledged at the Swedish pawnshop "Svensk Pantbelåning" in Gothenburg, Sweden. They were submitted to an auction house in Stockholm for sale. All the artwork in the investigation were false. A painting that was kept at the Swedish pawnshop for the owner "J.W." was approved for a small auction house in Stockholm for sale. Although this painting has proven to be false. It is signed Toulouse Lautrec.
Olja på pannå, 54x36 cm. Motiv i höjdformat med två småpojkar på fält med skog och dominerande ek i bakgrunden vid skogskanten. Signerad Bernt Lindholm i nedre vänstra hörnet. Signaturförfalskning – gammal målning som försetts med Lindholms signatur. Inramad med förgylld gipsram, skadad. Utropspris 13.000:- på auktion 2003. Lånebelopp 20.050:-. Målningen, tillsammans med åtta andra konstverk, har varit pantsatt hos Svensk Pantbelåning AB i Göteborg. De har lämnats till ett auktionshus i Stockholm för försäljning. Samtliga konstverk i utredningen var falska. De har pantsatts av J.W. som har varit föremål för utredning angående grov förskingring och är även dömd för detta. En tavla som förvarades hos Svensk Pantbelåning för J.W. räkning men inte belånades har av Svensk Pantbelåning lämnats till ett mindre auktionshus i Stockholm. Även denna tavla har visat sig vara falsk. Den är signerad Toulouse Lautrec.

Verdict of guilty
T/200302/029
Oil on canvas, sea landscape with waves, indistinctly signed. Ostensibly picturing a genuine painting by Bernt Lindholm. The painting has been seized by police and after investigation judged a forgery. The painting is part of the University of Turku collection of counterfeit art.
Teos on osa Turun yliopiston taidehistorian laitoksen Rikosmuseolle lahjoittamaa väärennöskokoelmaa. Maalauksen vasempaan alakulmaan on maalattu ympyröity V-kirjain väärennöksen merkiksi. Taustapuolella leima: "Väärennös. Turun yliopisto - taidehistoria. Väärennöskokoelma". Teosta on mahdollisesti typistetty, sillä signeerauksesta näkyy vain loppu ("holm"). Mukana oli taidehistorian professorin allekirjoittama aitoustodistus.
Olja på pannå, havslandskap med vågor, otydligt signerad. Skenbart föreställande en äkta målning utförd av Bernt Lindholm. Målningen har tagits i beslag av polis och efter utredning bedömts som en förfalskning. Målningen ingår i Åbo Universitets samling av förfalskad konst.

Verdict of guilty
T/199901/001_3405/R/992/90
A couple from Porlammi sold this painting to an art dealer, who managed to cancel the deal as the painting proved to be a forgery. However, the couple sold it to another couple from Kuopio. The police apprehended the suspects when they were cashing the sum of 62.000 FIM. The signature has been made at least 30 years after the painting was finished. The painting itself has probably been made with innocent intentions, but the original signature has been painted over and changed into a new one.
Porlammilaiset mies ja nainen kauppasivat sanomalehtien "myydään"-palstoilla Berndt Lindholmin v. 1889 maalaamaa merimaisema-aiheista taulua. Pariskunta uskotteli kaupanteon yhteydessä käyneensä arvioituttamassa taulun ensin Hämeenlinnan antiikkimessuilla, jossa sen hinnaksi oli arvioitu 200 000 - 250 000 mk (33 650 - 42 050 €) ja sen jälkeen Bukowskin taidehuutokaupassa, jossa arvoksi oli ilmoitettu n. 200 000 mk. Pariskunta sanoi, että Bukowskilla oli luvattu ottaa teos syyshuutokauppaan myytäväksi. Bukowskin intendentti kertoi todellakin tutkineensa teoksen Bukowskin toimitusjohtajan kanssa, mutta kertonut maalauksen olevan 200 000 mk:n hintainen vain mikäli se olisi aito. Sittemmin paljastui, että intendentti oli muistanut väärin eikä ollutkaan edes nähnyt taulua eikä pariskuntaa saati luvannut ottaa teosta huutokauppaan. Arvioitavana olikin ollut toisen omistajan hyvin samantyyppinen Lindholmin tekemäksi esitetty teos. Sen sijaan toinen intendentti muisteli nähneensä pariskunnan kauppaaman taulun arvioitavana ja epäilleensä sen aitoutta. Pariskunta kävi teoksen kanssa myös Hagelstamin taidehuutokaupassa, jossa teoksen arveltiin olevan väärennetty. Kiinnostuneille ostajille mies kertoi perineensä taulun isältään tämän kuoltua v. 1983. Myöhemmin hän kertoikin perineensä teoksen isoisältään ostaessaan sen 600 mk:lla isoisän kuoleman takia sukulaisten kesken järjestetyssä huutokaupassa v. 1983. Lindholmin signeeraaman teoksen arvon hän sanoi tajunneensa myöhemmin. Miehen setä kuitenkin todisti, ettei teos voinut olla hänen isänsä jäämistöstä. Mitään varsinaista huutokauppaa ei edes järjestetty ja isoisäkin oli kuollut jo 70-luvun lopulla. Raumalainen taidekauppias osti teoksen ja kävi tutkituttamassa sen Bukowskilla, jossa maalaus varmistettiin väärennökseksi. Pariskunta suostui purkamaan kaupan Loviisan poliisiasemalla, mutta myivät pian maalauksen uudelleen, tällä kertaa eräälle kuopiolaiselle pariskunnalle, joka oli huomannut lehti-ilmoituksen Savon Sanomissa. Poliisi otti epäillyt kiinni heidän mentyään pankkiin lunastamaan taulukaupoista saamaansa 62 000 mk:n arvoista talletustodistusta. Valtion taidemuseon taideasiantuntijat totesivat taulun maalauksen väärennökseksi. Signeeraus "B. Lindholm" on kömpelö ja erilainen aitoihin verrattuna. Se on maalattu vähintään 30 teoksen valmistumisen jälkeen, sillä kirjainten maali on valunut jo halkeilevan maalipinnan krakelyyrien rakoon. Maalaus on todennäköisesti tehty vilpittömin aikein, sillä alkuperäinen signeeraus on ilmeisesti hiottu pois ja vaihdettu uuteen. Maalauksen alareunaa on lyhennetty kiilakehysten vaihtamisen yhteydessä taittamalla kangasta piiloon. Teos myytiin ensin 80.000 mk:lla (13.450 €) ja myöhemmin 62.000 mk:lla (11.360 €).
Ett par från Porlampi sålde målningen till en konsthandlare som lyckades häva köpet då det kom fram att målningen var förfalskad. Paret sålde dock verket genast till ett par från Kuopio. Tavlan betalades med en check och polisen grep paret på en bank då de löste in checken på 62.000 mark. Signeringen är gjord minst 30 år efter det att målningen gjordes. Målningen är sannolikt gjord med ärliga avsikter men den ursprungliga signeringen har målats över och ändrats.





























Name
Berndt, Adolf LINDHOLM
Lived & Active In
Finland/Sweden
Berndt Lindholm studied in art school in Turku, Finland, the years 1863-1864 in Düsseldorf and Karlsruhe, was a pupil of Hans Gude National Romanticism 1965-1866, and in Paris for Leon Bonnat. He settled in Gothenburg, Sweden, from 1876th He was curator for the art department at the Museum of Gothenburg. He has painted numerous landscapes, hand picked from Finland, but also from the Swedish west coast, southern Sweden, Dalsland and mountain motifs from Norway and marine paintings. His work shows the keen-eyed observation of nature, fine sense, care techniques and clear realism.
Represented: National Museum in Stockholm, Gothenburg Art Museum, and Ateneum in Helsinki.

Source: Composed of a variety of sources from the internet.
Berndt Lindholm studerade i konstskola i Åbo, åren 1863-1864 i Düsseldorf och i Karlsruhe, var elev för nationalromantikern Hans Gude 1965-1866, och i Paris för Leon Bonnat. Han bosatte sig i Göteborg från 1876, och var bl.a. intendent för konstavdelningen vid Göteborgs museum. Han har målat ett stort antal landskap, dels hämtade från Finland, men också från den svenska västkusten, Skåne, Dalsland och fjällmotiv från Norge, samt marinmålningar. Hans arbeten visar skarpsynt naturiakttagelse, fin känsla, vårdad teknik och klar realism.

Representerad:
Nationalmuseum i Stockholm, Göteborgs Konstmuseum, samt Ateneum i Helsingfors.

Källa: Sammansatt av olika källor från internet.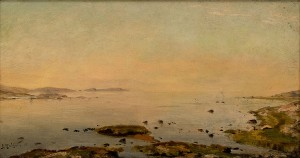 Dusk In The Archipelago
(-96)
Price EUR 3,300
Estimated EUR 4,000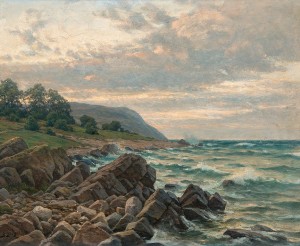 Kustlandskap
Price EUR 3,500
Estimated EUR 5,000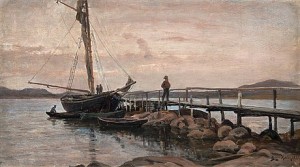 Boats At The Jetty
(1881)
Price EUR 9,174 Incl. buyer's premium
Estimated EUR 8,000–10,000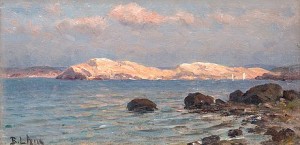 From The Shore
Price EUR 2,202 Incl. buyer's premium
Estimated EUR 2,000–2,500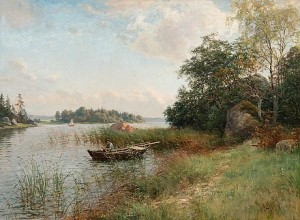 Summer View From Itä-uusimaa Archipelago
(1891)
Price EUR 41,589 Incl. buyer's premium
Estimated EUR 25,000–35,000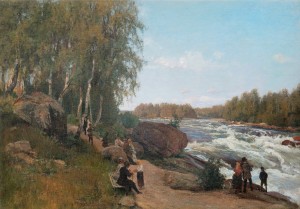 Walking By The River
(1871)
Price EUR 24,464 Incl. buyer's premium
Estimated EUR 20,000–22,000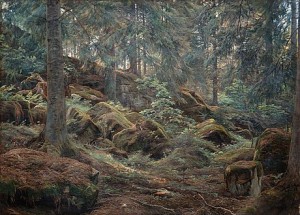 Price EUR 14,678 Incl. buyer's premium
Estimated EUR 12,000–15,000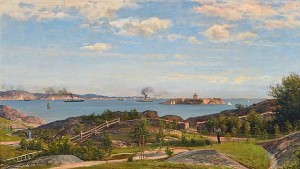 Price EUR 21,985 Incl. buyer's premium
Estimated EUR 20,000–25,000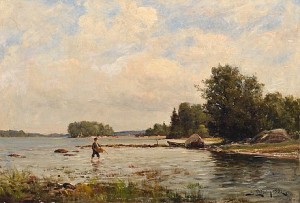 Price EUR 7,817 Incl. buyer's premium
Estimated EUR 7,000–8,000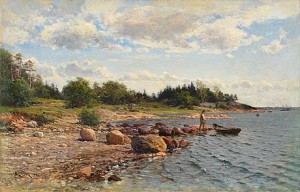 Price EUR 19,542 Incl. buyer's premium
Estimated EUR 17,000–22,000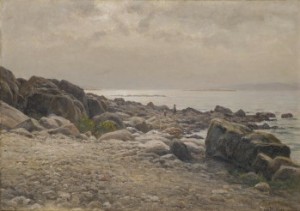 Kustlandskap Med Klippor Och Figurer
Price SEK 42,000 (€4,721)
Estimated SEK 40,000–60,000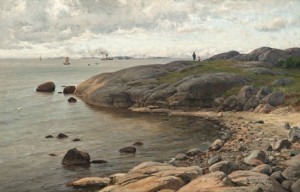 View From The Coast
(1879)
Price EUR 10,993
Estimated EUR 10,000–15,000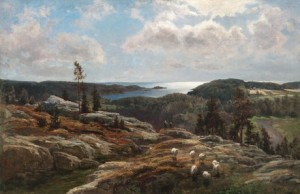 Price EUR 13,435
Estimated EUR 12,000–15,000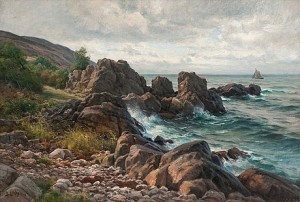 Rays Of Light On The Shore
Price EUR 12,500
Estimated EUR 10,000–13,000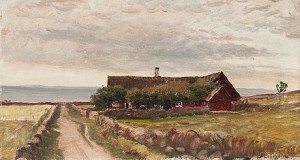 A House At The Seaside
Price EUR 5,800
Estimated EUR 6,000–8,000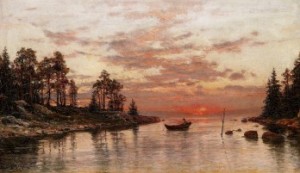 Solnedgång I ålands Skärgård
(-81)
Price SEK 80,000 (€8,996)
Estimated SEK 40,000–50,000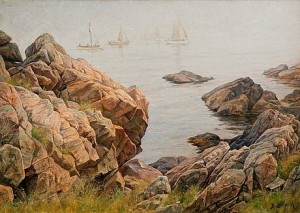 Fishermen In The Morning Mist
(-95)
Price EUR 14,000
Estimated EUR 15,000–20,000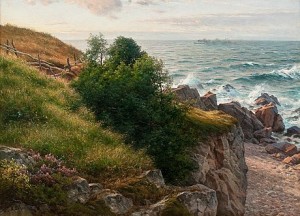 The Sea Shore
Price EUR 26,000
Estimated EUR 15,000–20,000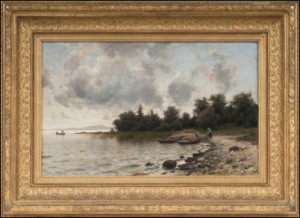 Fiskare På Stranden
(1880)
Price EUR 32,000
Estimated EUR 20,000–25,000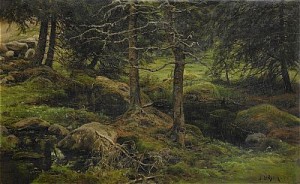 Price SEK 40,000 (€3,826)
Estimated SEK 25,000–30,000
Månbelyst Landskap
(1872)
Price EUR 0
Estimated EUR 8,000–10,000
Kustklippor (kullen)
(1891)
Price EUR 13,000
Estimated EUR 12,000–15,000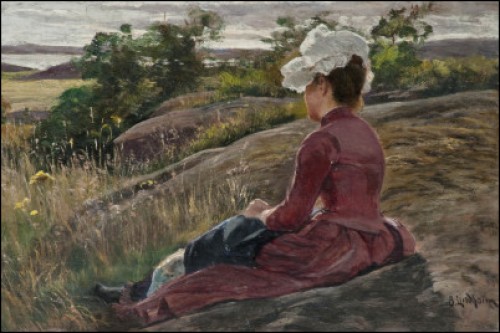 I Tankar
Price EUR 19,000
Estimated EUR 8,000–10,000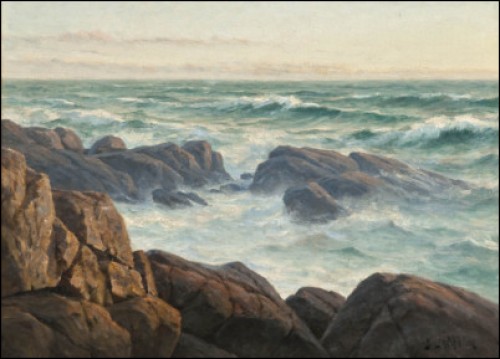 Tidig Morgon På Havet
Price EUR 7,000
Estimated EUR 6,000–7,000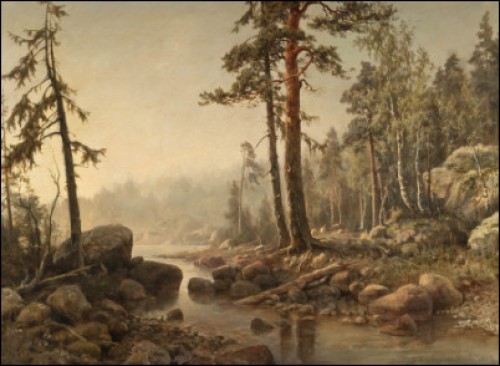 Morgondis I Helsingforstrakten
(1867)
Price EUR 12,000
Estimated EUR 15,000–20,000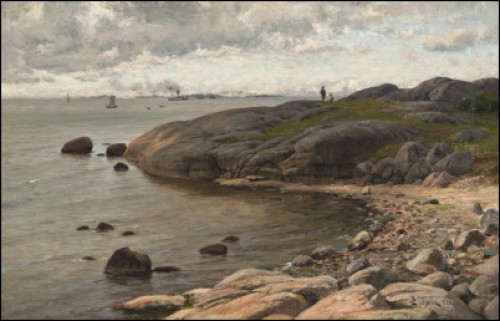 Price EUR 0
Estimated EUR 15,000–20,000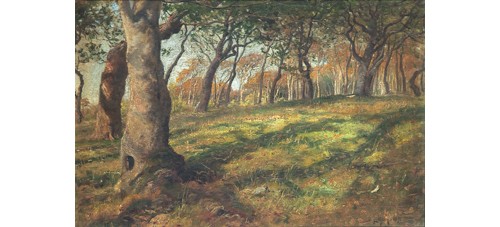 Price SEK 32,000 (€2,909)
Estimated SEK 30,000–40,000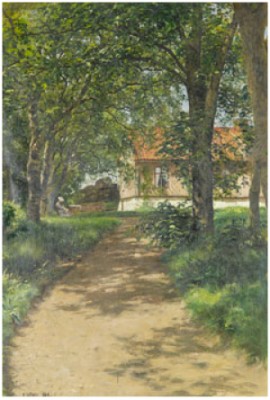 Eftermiddagste - Kvinna I Trädgård
(1888)
Price SEK 62,000 (€6,711)
Estimated SEK 50,000–60,000