Björn JONSON

1903–1991, Sweden
Björn Jonson studied at the Technical School, Berggrens school of painting and graphics for Emil Johansson-Thor and Harald Sallberg Academy of Fine Arts school graphics. His motifs include elegant designs, interiors.
Represented: National Museum in Stockholm, Sweden, HM King Gustav VI Adolf\'s collection and the Art Academy. Gothenburg Museum. Stockholm City Museum.
Björn Jonson studerade på Tekniska skolan, Bergrens målarskola, samt grafik för Emil Johansson-Thor och Harald Sallberg vid Konstakademiens grafikskola. Bland hans motiv märks sirliga figurer, interiörer
Representerad:
Nationalmuseum i Stockholm, H. M. Konung Gustav VI Adolfs samling och på Konstakademien. Göteborgs museum. Stockholms Stadsmuseum.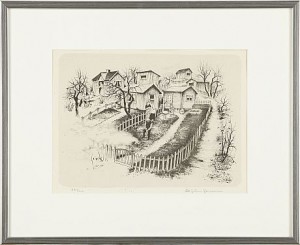 Kolonilotter
Price SEK 0 (€0) Not sold
Estimated SEK 800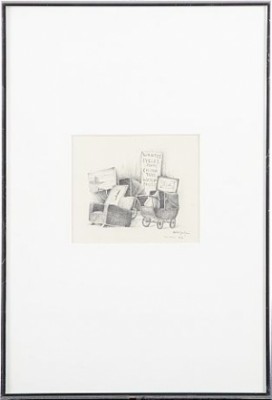 Price SEK 400 (€45)
Estimated SEK 800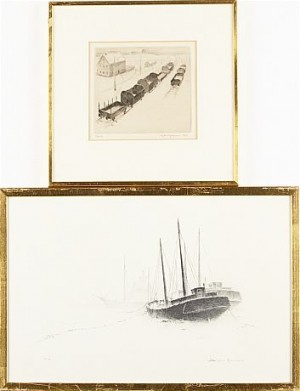 (2) Motiv Med Bangård Resp. Segelbåtar
Price SEK 750 (€84)
Estimated SEK 1,200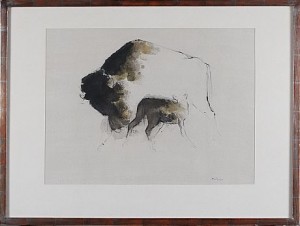 Bisonoxe Med Kalv
Price SEK 750 (€82)
Estimated SEK 1,500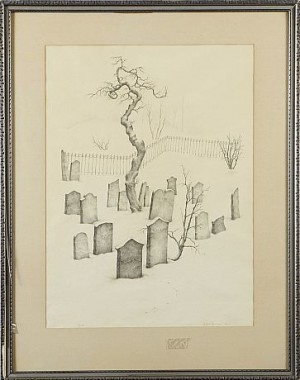 Price SEK 300 (€34)
Estimated SEK 800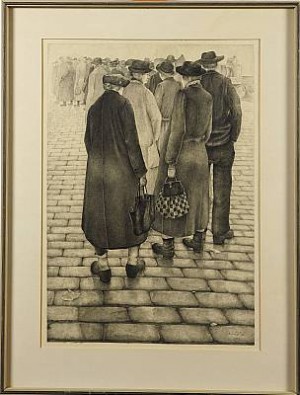 Price SEK 0 (€0) Not sold
Estimated SEK 1,000