Cindy Sherman is an American photographer and film director of Office Killer, best known for her conceptual portraits. Sherman currently lives and works in New York City. In 1995, she was the recipient of a MacArthur Award. She is represented by Sprüth Magers Berlin London in Europe and Metro Pictures gallery in New York.


Early years
Cindy Sherman was born on January 19, 1954 in Glen Ridge, New Jersey. Shortly after her birth, her family moved to the township of Huntington, Long Island.
Sherman became interested in the visual arts at Buffalo State College, where she began painting. Frustrated with what she saw as the medium\'s limitations, she abandoned the form and took up photography. \"[T]here was nothing more to say [through painting],\" she later recalled. \"I was meticulously copying other art and then I realized I could just use a camera and put my time into an idea instead.\" She spent the rest of her college career focused on photography. Though Sherman had failed a required photography class as a freshman, she repeated the course with Barbara Jo Revelle, whom she credits with introducing her to conceptual art and other contemporary forms.[1] While in college she met Robert Longo who encouraged her to record her process of dolling up for parties, and together with Charles Clough, created Hallwalls, an arts center.

Photographic career
Sherman works in series, typically photographing herself in a range of costumes. For example, in her landmark 69 photograph series, the Complete Untitled Film Stills, (1977-1980) Sherman appeared as B-movie, foreign film and film noir style actresses. A series, dated 2003, features her as clowns. Although Sherman does not consider her work feminist, many of her photo-series, like the 1981 \"Centerfolds,\" call attention to the stereotyping of women in films, television and magazines. When talking about one of her centerfold pictures Cindy stated, \"In content I wanted a man opening up the magazine suddenly look at it with an expectation of something lascivious and then feel like the violator that they would be. Looking at this woman who is perhaps a victim. I didn\'t think of them as victims at the time... But I suppose... Obviously I\'m trying to make someone feel bad for having a certain expectation.\"
In response to the NEA funding controversy involving photographers Robert Mapplethorpe and Andres Serrano, Sherman produced the Sex series in 1989. These photographs featured pieced-together medical dummies in flagrante delicto. Like much of Sherman\'s work, many critics find the series both disturbing and funny.
In her work, Sherman is both revealed and hidden, named and nameless. She explained to the New York Times in 1990, \"I feel I\'m anonymous in my work. When I look at the pictures, I never see myself; they aren\'t self-portraits. Sometimes I disappear.\"
In 2006, The Jeu de Paume museum in Paris hosted an exhibition of Sherman\'s works, "Cindy Sherman: A Retrospective." It included works spanning 30 years from 1975 to 2005.
What emerges through these images is a subtle analysis of individual identity, both the fantasies that it generates and the forces that shape it. This immersion in the uncertain, conflictual zones where individual identity struggles with the collective imaginary, stereotypes and issues of symbolic power, can be either playful or—when it touches on horror and repulsion, on the decay and dismembering of the body—very dark.
Source: From Wikipedia, the free encyclopedia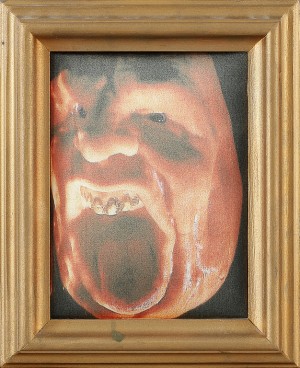 Price SEK 6,000 (€649)
Estimated SEK 8,000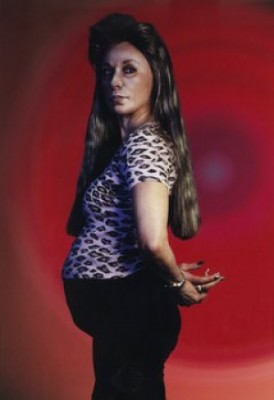 Price SEK 5,000 (€478)
Estimated SEK 8,000–10,000