Einar FORSETH

1892–1988, Sweden
Also known as: FO
Name
Einar, Carl Andreas FORSETH
Einar Forseth studied at the School of Arts and Crafts Society, at the Fine Arts in Gothenburg, the Art Academy. He undertook study tours to Paris and southern Europe. He has painted landscapes, done mosaics, wall and glass paintings, in the Stockholm City Hall, churches, concert halls, altarpieces, restaurants, cinemas, air force memorial hall, stamps, etc.
Represented: National Museum in Stockholm, Moderna Museet in Stockholm and the Swedish National Portrait collection at Gripsholm Castle.

Source: Composed of a variety of sources from the internet.
Einar Forseth studerade vid Slöjdföreningens Skola, vid Valand i Göteborg, Konstakademien. Han företog studieresor till Paris och södra Europa. Han har målat landskap, utfört mosaiker och väggmålningar i Stockholms stadshus, Tekniska högskolan, Högalidskyrkan, Konserthuset, Karolinska sjukhuset, Eastmaninstitutet i Stockholm, målningar och glasfönster i landsortskyrkor, tak och läktarbröstning, glasmålningar, altartavlor i flera kyrkor, stuckreliefer, i restauranger, biografer, Flygvapnets minneshall, teckning till frimärken etc.

Representerad:
Nationalmuseum i Stockholm, Moderna Muséet i Stockholm och Svenska Statens porträttsamling på Gripsholms slott.

Källa: Sammansatt av olika källor från internet.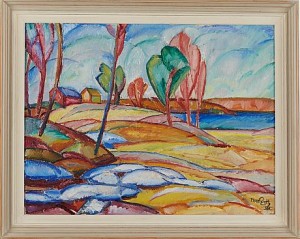 Price SEK 10,500 (€1,134)
Estimated SEK 10,000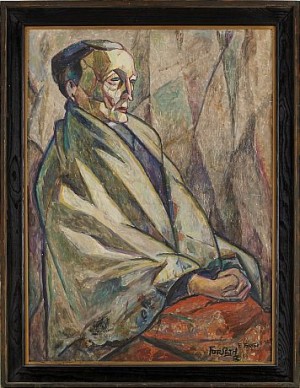 Price SEK 1,900 (€219) Not sold
Estimated SEK 4,000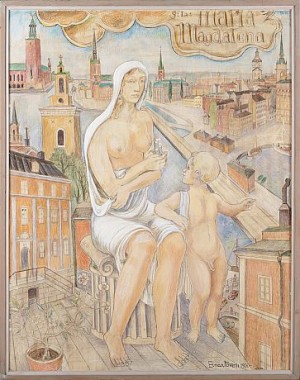 S:ta Maria Magdalena" - Studie Till Glasetsning För Firman Glössner & Co Till Sjöbergska Konditoriet Vid Götgatan 5
(1930)
Price SEK 10,000 (€1,158)
Estimated SEK 6,000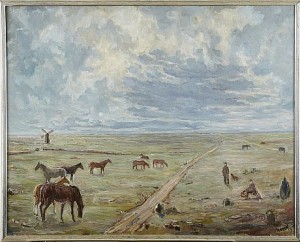 Price SEK 3,600 (€416)
Estimated SEK 3,000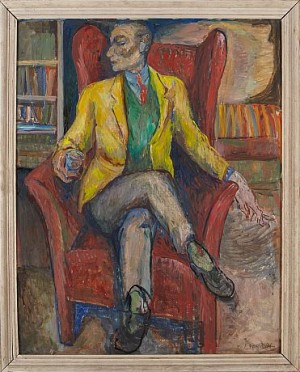 Gula Rocken, Röda Stolen
Price SEK 9,800 (€1,103)
Estimated SEK 8,000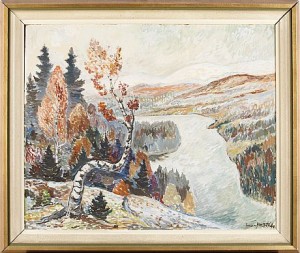 Höst I Oviksfjällen
(-40)
Price SEK 700 (€79)
Estimated SEK 1,500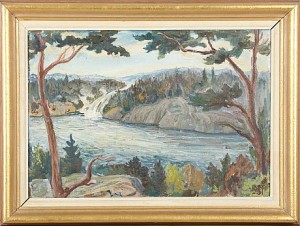 Price SEK 2,200 (€242)
Estimated SEK 3,000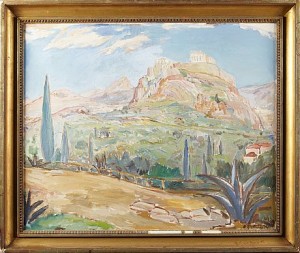 Landskap - Akropolis I Aten
(1929)
Price SEK 2,400 (€263)
Estimated SEK 3,000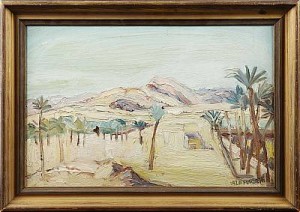 Price SEK 1,000 (€108)
Estimated SEK 1,000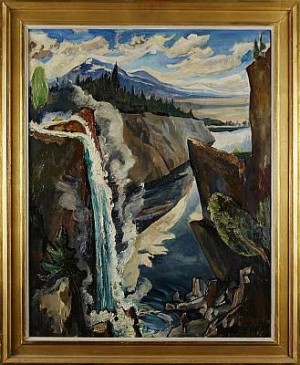 Brudslöjan, Jämtland
(1930's)
Price SEK 8,000 (€823)
Estimated SEK 5,000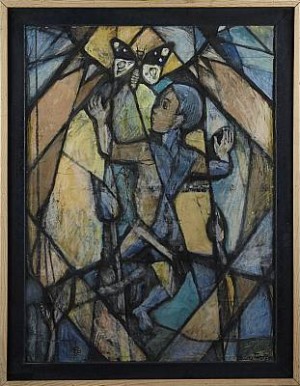 Nytt Liv
Price SEK 1,300 (€131)
Estimated SEK 1,200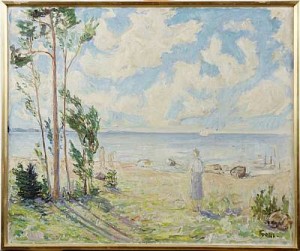 Sommar Vid Havet
Price SEK 2,000 (€195)
Estimated SEK 1,200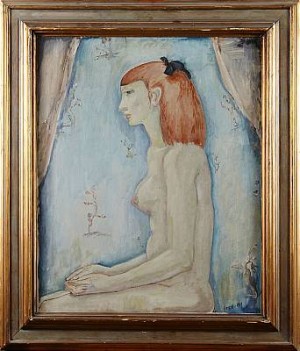 Price SEK 11,000 (€1,075)
Estimated SEK 3,000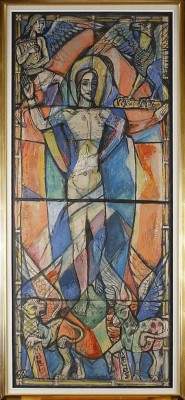 Förlaga Till Kyrkfönster
(1950)
Price SEK 3,700 (€357)
Estimated SEK 3,500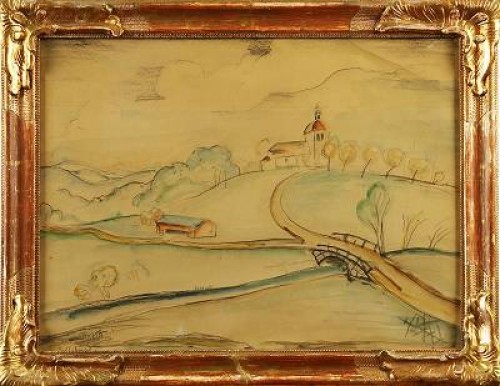 Bollebygd
Price SEK 1,000 (€98)
Estimated SEK 1,200
Price SEK 1,200 (€113)
Estimated SEK 1,200