Elisabeth KEYSER

1851–1898, Sweden
Name
Hilda, Elisabeth KEYSER
Keyser, Elizabeth studied at the Art Academy in Stockholm and Leon Bonnat in Paris. She painted mainly portraits and as such she became prominent. She also worked on sketches and illustrations for books. She had a painting school in Stockholm.
Represented: National Museum in Stockholm, Gothenburg and Lund University Art Museum Gallery.
Elisabeth Keyser studerade vid Konstakademien i Stockholm och för Leon Bonnat i Paris. Hon målade i huvudsak porträtt och som sådan blev hon framstående. Hon arbetade även med skisser och illustrationer för bokverk. Hon hade en målarskola i Stockholm.

Representerad:
Nationalmuseum i Stockholm, Göteborgs Konstmuseum samt Lund Universitets konstmuseum.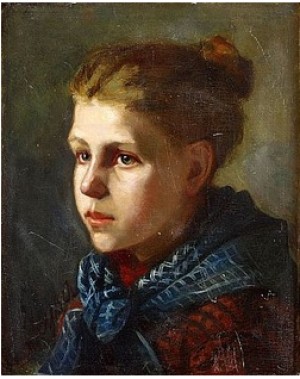 Flickporträtt
Price SEK 6,000 (€646)
Estimated SEK 8,000–10,000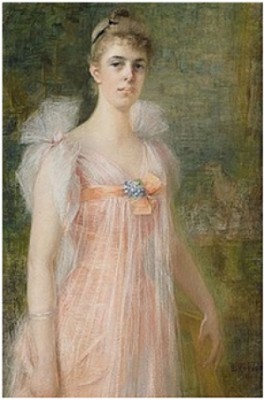 Porträtt Av Ung Dam I Rosa Klänning
Price SEK 20,000 (€2,207)
Estimated SEK 30,000–40,000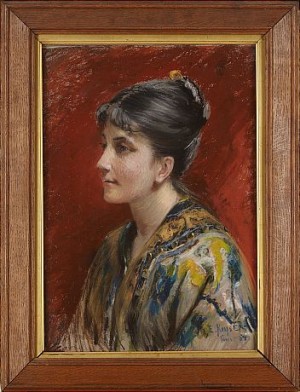 Porträtt Av Anna Amallia
(-84)
Price SEK 8,400 (€976)
Estimated SEK 12,000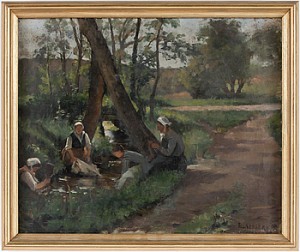 Tvätterskor I Carolles, Frankrike
Price SEK 8,800 (€1,040)
Estimated SEK 2,500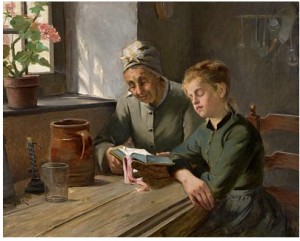 Trettende Bibeltime
Price NOK 37,000 (€4,629)
Estimated NOK 40,000–60,000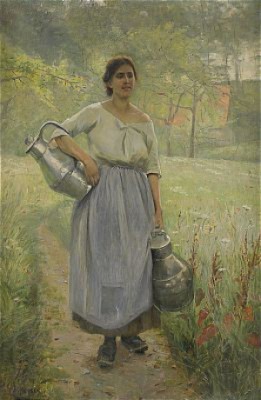 Fransk Bondflicka Med Mjölkspannar
Price SEK 0 (€0) Not sold
Estimated SEK 25,000–30,000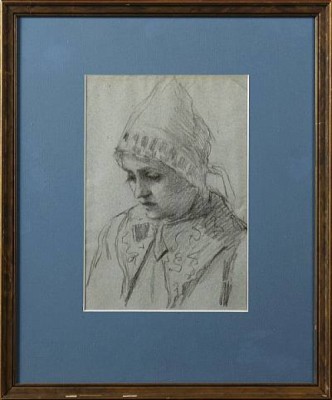 Flickporträtt
Price SEK 900 (€89)
Estimated SEK 1,000