Ernfried WAHLQUIST

1814–1895, Sweden
Also known as: EW, Wahlqvist
Name
Carl Johan, Ehrenfrid, WAHLQUIST
Ehrenfrid Wahlquist studied in Düsseldorf and Copenhagen. He has painted landscapes, often with the moon, firelight, or fog. The motives are often taken from Djurgarden in Stockholm.
Represented: Malmö Museum, Art Museum of Gothenburg, Helsingborg, Landskrona Linköping and museums.

Source: Composed of a variety of sources from the internet.
Carl Johan Ehrenfrid Wahlquist studerade i Düsseldorf och Köpenhamn. Han har målat landskap, ofta med måne, eldsken eller dimma. Motiven är ofta hämtade från Djurgården i Stockholm.

Representerad:
Malmö Museum, Göteborgs Konstmuseum, Helsingborgs, Landskrona och Linköpings muséer.

Källa: Sammansatt av olika källor från internet.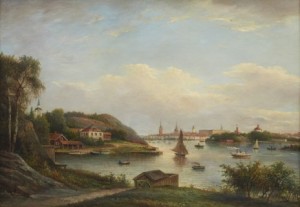 Price SEK 12,000 (€1,379)
Estimated SEK 10,000–15,000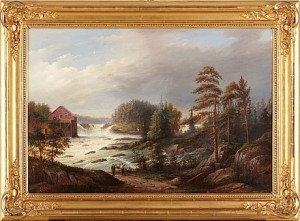 Price SEK 0 (€0) Not sold
Estimated SEK 12,000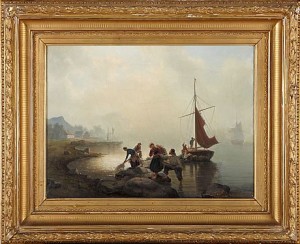 Fångsten Bärgas - Kustlandskap I Soldis
(1875)
Price SEK 8,000 (€902)
Estimated SEK 8,000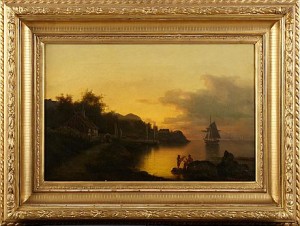 Kustbild Med Figurer
(1874)
Price SEK 7,200 (€798)
Estimated SEK 5,000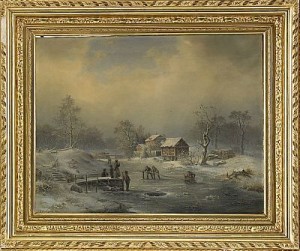 Price SEK 16,000 (€1,786)
Estimated SEK 20,000–25,000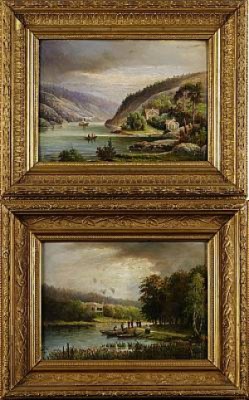 2 St: Motiv Från Skurusundet Samt Villa Lido
(1885, 1891)
Price SEK 3,100 (€336)
Estimated SEK 4,000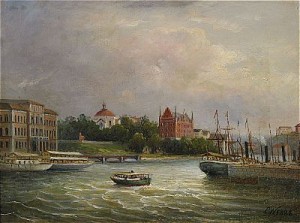 Utsikt Mot Skeppsholmen - Stockholm
(1888)
Price SEK 10,600 (€1,103)
Estimated SEK 6,000–8,000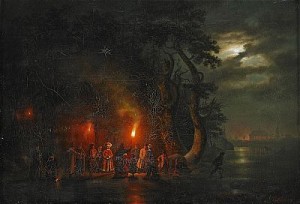 Kronbruden
Price SEK 10,000 (€1,041)
Estimated SEK 10,000–12,000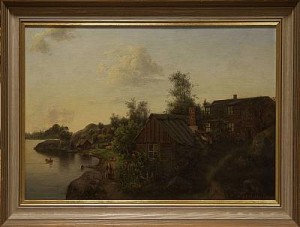 Price SEK 3,500 (€349)
Estimated SEK 4,000
Pastoralt Landskap Med Får
(1869)
Price SEK 11,500 (€1,129)
Estimated SEK 8,000–10,000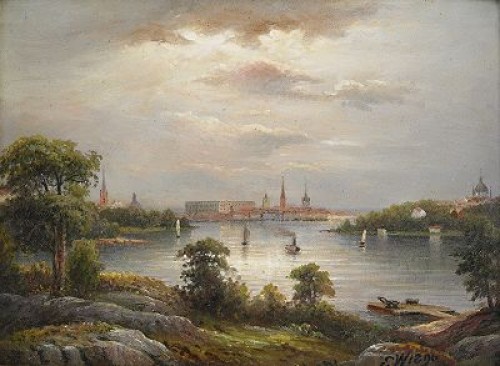 Stockholm Från Stora Essingen
(1890)
Price SEK 11,000 (€1,037)
Estimated SEK 6,000–8,000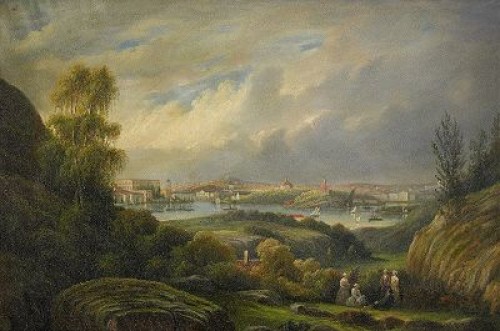 Stockholmsvy Från Fåfängan
(1871)
Price SEK 18,000 (€1,636)
Estimated SEK 10,000–12,000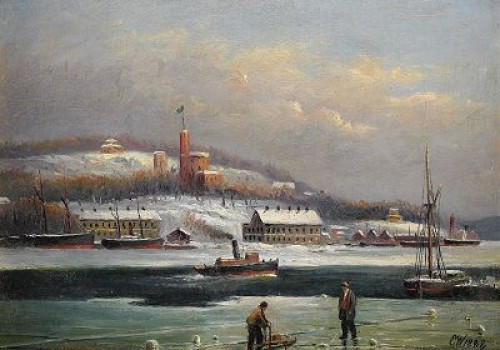 Utsikt Mot Kastellholmen I Vinterskrud - Stockholm
(1888)
Price SEK 15,000 (€1,364)
Estimated SEK 6,000–8,000