Evald KALLSTENIUS

1898–1957, Sweden
Also known as: EKS, EVK
Name
Evald, Knut Baltzar KALLSTENIUS
Ewald Kallstenius studied at the \"Althins\" school of painting, and at the Art Academy in Sweden. He undertook missions to France and Italy. He has painted motifs of the coast and sea from the area of Västervik and Gothenburg in Sweden. He was the son of artists Gerda and Godfrey Kallstenius.
Source: Internet
Evald Kallstenius studerade vid Althins målarskola, samt på Konstakademien. Företog resor till Frankrike och Italien. Han har målat kustlandskap från trakten av Västervik och Göteborg, samt sjömotiv.
Han var son till Gerda och Gottfrid Kallstenius.
Source: Internet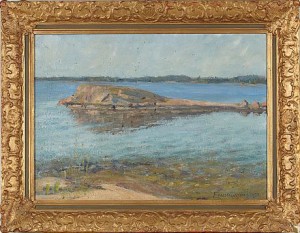 Price SEK 1,500 (€174)
Estimated SEK 1,500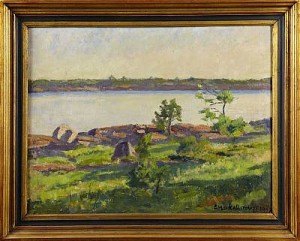 Price SEK 1,000 (€110)
Estimated SEK 1,200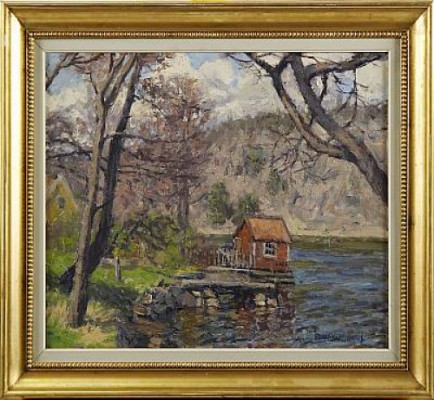 Skärgårdsmotiv
Price SEK 600 (€59)
Estimated SEK 1,000