Folke RICKLUND

1900–1986, Sweden
Folke Ricklund studied at the Higher School of Art and Design in Stockholm, and in Italy. He has painted figurative compositions and animal paintings, as well as mountain and forest motifs from northern Sweden. He counts as one of the great nature painters. Folkes fascination for the mountains brought him to the Sami people and their culture. He was fascinated by the austere, windswept mountain landscape. -His paintings are impressive, well maintained pastost mountain and forest motifs.
Folke Ricklund studerade vid Högre Konstindustriella skolan i Stockholm, samt i Italien. Han har målar figurkompositioner och djurtavlor, samt fjäll och skogsmotiv från norra Sverige. Han räknas som en av de stora lapplandsmålarna. Han föddes i Anundsjö i Ångermanland år 1900 i ett naturälskande hem. Folkes fascination för fjällvärlden förde honom till Samerna. Han fascinerades av det kärva, vindpinade fjällandskapet. –Hans måleri är imponerande, gärna pastost hållna fjäll- och skogsmotiv med en offta gråstämd kolorit.

Representerad:
Moderna Museet, Gävle och Umeå museum m.fl.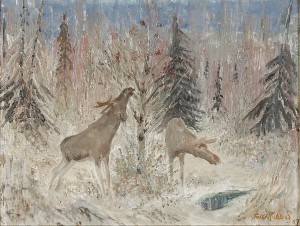 älgar I Skogslandskap
(-37)
Price SEK 2,700 (€292)
Estimated SEK 2,000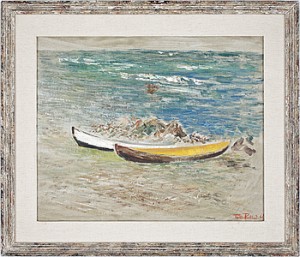 Lappbåt Och Västkusteka Vid Kattegatt
(1961)
Price SEK 1,700 (€207)
Estimated SEK 2,000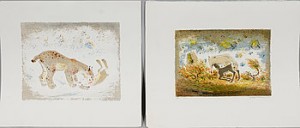 Price SEK 350 (€40)
Estimated SEK 1,000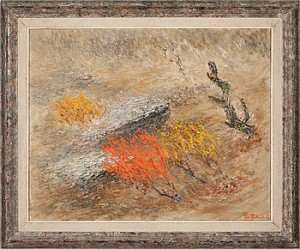 Vildmark Ii, Fjällmyr
(-62)
Price SEK 7,800 (€881)
Estimated SEK 4,000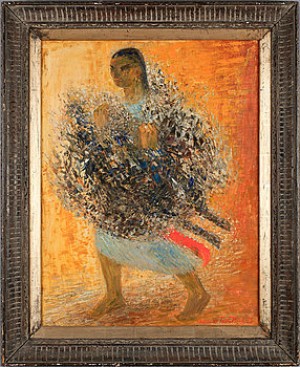 Mexikansk Kvinna
Price SEK 5,200 (€567)
Estimated SEK 8,000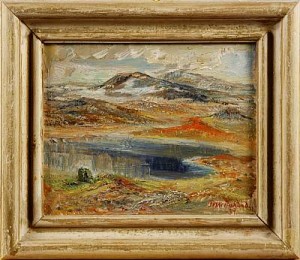 Price SEK 1,900 (€182)
Estimated SEK 1,500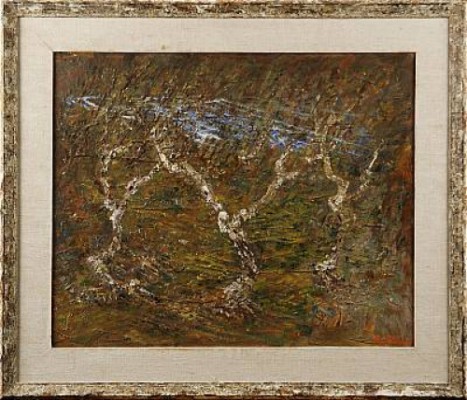 Fjällbjörkar
Price SEK 2,400 (€232)
Estimated SEK 2,000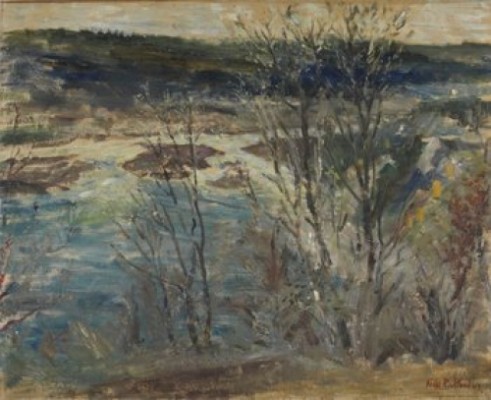 Price SEK 3,000 (€294)
Estimated SEK 4,000–6,000