Folke WINQUIST

1914–1995, Finland/Åland Islands
Also known as: FW, Folke Winqvist
Lived & Active In
1950, Eckerö, Åland
Folke Winquist was born in Helsinki, but resides in Eckerö, Åland from 1950 where he served as pastor. As an artist he was self-taught. He was in 1953 and started Åland Art Society and Eckerö \"Hembygdsförening\". In the Åland Art Society, he participated in \"målarllägren\" the association regularly organizes.
Source: Art Signature Dictionary
Folke Winquist var född i Helsingfors men bosatt på Eckerö, Åland från 1950 där han var verksam som kyrkoherde. Som konstnär var han autodidakt. Han var med 1953 och startade Ålands Konstförening och Eckerö Hembygdsförening. Inom Ålands Konstförening deltog han i målarllägren vilka föreningen regelbundet arrangerar.
Source: Art Signature Dictionary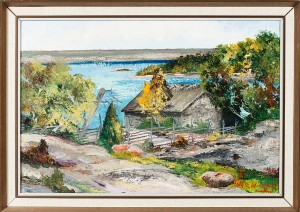 Price EUR 35
Estimated EUR 150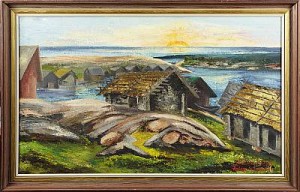 Price SEK 700 (€78)
Estimated SEK 2,000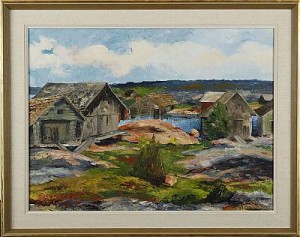 Price SEK 2,000 (€208)
Estimated SEK 2,000