Gerhard GYLLENHAMMAR

1873–1968, Sweden
Name
Gerhard, Napoleon GYLLENHAMMAR
Gerhard Gyllenhammar studied at \"Konstnärsförbundets\" painting school in Stockholm and in Paris.
Represented: National Museum in Stockholm and the Modern Museum in Stockholm.
Source: Art Signature Dictionary
Gerhard Gyllenhammar studerade på Konstnärsförbundets målarskola i Stockholm samt i Paris. Med teckningar under signaturen. G. G. medarbetade han i \"Nya Nisse\".
Representerad: Nationalmuseum i Stockholm och Moderna Muséet i Stockholm.
Source: Art Signature Dictionary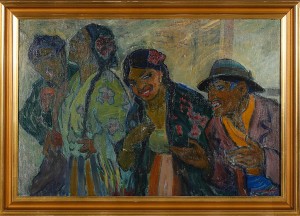 Figurer
Price SEK 1,500 (€161)
Estimated SEK 3,000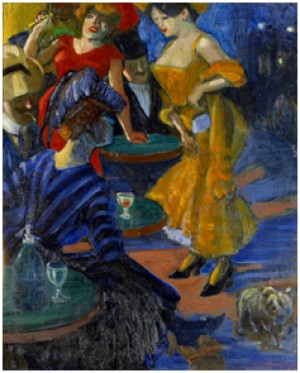 Price SEK 25,000 (€2,590)
Estimated SEK 25,000–30,000