Gustaf BRANDELIUS
1833–1884, Sweden
Name
Bengt Johan, Gustaf, BRANDELIUS
Gustavus Brandelius studied at the Art Academy. He has been painting animals and nature often with horse motifs.
Represented in the National Museum in Stockholm and Gothenburg Museum of Art.
Source: Art Signature Dictionary
Gustaf Brandelius studerade vid Konstakademien. Han har målat djur och natur ofta med hästmotiv.
Representerad: Nationalmuseum i Stockholm och Göteborgs Konstmuseum.
Source: Art Signature Dictionary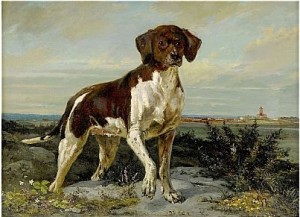 Friherre C F Focks "viva" Med I Bakgrunden Mariestad
(1863)
Price SEK 28,000 (€3,024)
Estimated SEK 30,000–40,000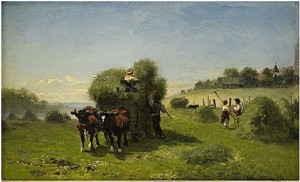 Price SEK 7,500 (€828)
Estimated SEK 6,000–8,000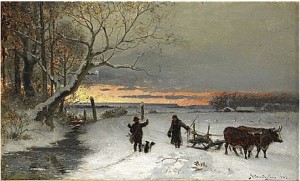 Vinterlandskap Med Jägare
(1883)
Price SEK 15,000 (€1,656)
Estimated SEK 6,000–8,000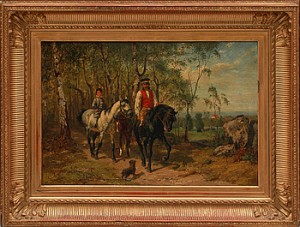 Man Och Pojke Till Häst
(1867)
Price SEK 29,000 (€3,479)
Estimated SEK 12,000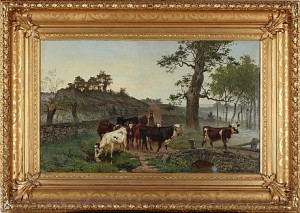 Landskap Med Boskap Vid Stenbro - Aftonstämning
(1871)
Price SEK 9,600 (€1,085)
Estimated SEK 8,000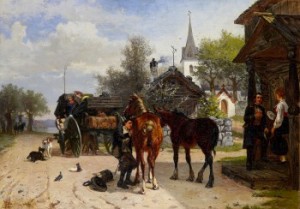 Price SEK 36,000 (€4,048)
Estimated SEK 25,000–30,000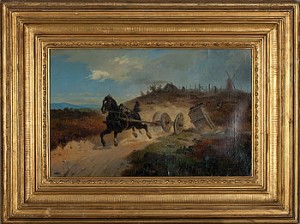 Price EUR 1,830
Estimated EUR 900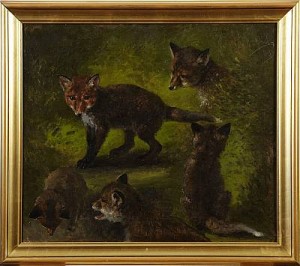 Price SEK 5,000 (€571)
Estimated SEK 6,000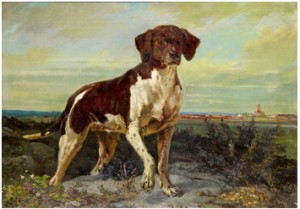 Hundporträtt Med Mariestad I Bakgrunden
(1863)
Price SEK 32,000 (€3,316)
Estimated SEK 30,000–35,000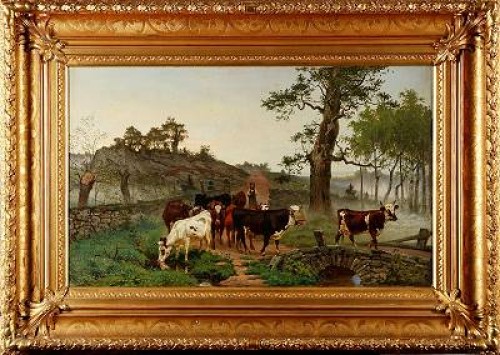 Landskap Med Boskap Vid Stenbro
(1871)
Price SEK 9,000 (€818)
Estimated SEK 18,000