Harry WALDOW

1887–1969, Sweden

Verdict of guilty
PHM Nr. 28
Oil on canvas, signed Waldow, 71x70cm. There is an area in the lower left corner that has been painted over with new color and a new signature is painted on the lower right corner, the painting is thus signed afterwards. It is painted in a surrealist style and is probably made between 1910 and 1920. The paint has begun to crack over the entire surface. The signature has been done with a color that is not on painting in general. The district court's assessment: The painting is not done or signed by Waldow and is therefore a forgery.
Oäkta förfalskning. Oljemålning på duk, signerad Waldow, 71x70cm. Målningen är utförd av bomullsduk. Det finns en övermålning i nedre vänstra hörnet och en ny signatur är påsatt i nedre högra hörnet, målningen är således eftersignerad. Den är målad i en surrealistisk stil och troligen tillkommen mellan 1910 och 1920. Målningen har börjat krackelera och färgskiktet har åldrats jämnt över hela målningen. Signeringen har utförts med en färg som inte återfinns på målningen i övrigt. Tingsrättens bedömning: Målningen är eftersignerad. Den är ej utförd eller signerad av Waldow och är således en förfalskning. Gunnar Kronström, innehavare av Galleri Konstgården i Tranås, har sedan lång tid tillbaka haft kontakter med Waldows målningar och anser sig ha god kännedom om Waldows sätt att måla, vad beträffar tekning, motiv- och färgval. Kronström anser att tavlan delvis kan vara målad av Waldow, men att en annan person färdigställt den. Han är helt övertygad om att annan person signerat målningen. Waldow signerade med en driven rund skrivstil som på intet sätt överensstämmer med signaturen på den förevisade målningen. Tidiga verk signerad han med H. Waldow.




Harry Waldow har ägnat sig åt ett realistiskt landskaps- och stillebenmåleri men också utfört fantasilandskap och symboliska figurmotiv \\\"Genom öknen\\\", ibland med humoristiska eller lätt surrealistiska effekter.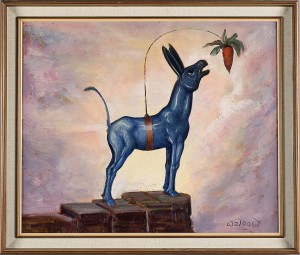 Komposition Med åsna
Price SEK 750 (€80)
Estimated SEK 1,500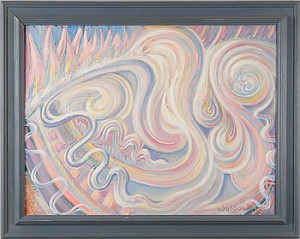 Komposition
Price SEK 1,500 (€170)
Estimated SEK 3,000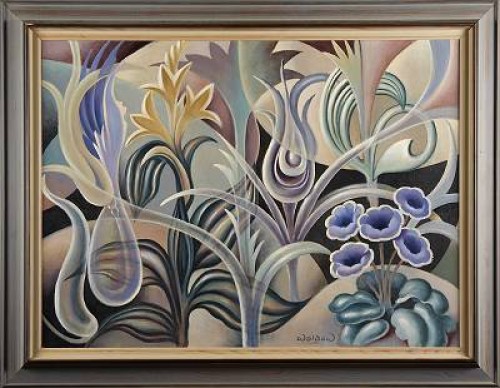 Komposition Med Blommor Och Växter
Price SEK 0 (€0)
Estimated SEK 3,000