Harry WICHMANN
1916–1993, Sweden
Also known as: HW
Name
Harry, Richard WICHMANN
Harry Wichmann was self-taught. He undertook study tours to Spain, France, England, Portugal and North Africa. He became best known for his realistic Stockholm Pictures, who also became his specialty. He also painted people in both interiors as exteriors. He also worked as a sculptor in wood.
Represented: National Museum, Stockholm City Museum and the HM King Gustaf VI Adolf\'s collections.
Harry Wichmann var autodidakt. Han företog studieresor till Spanien, Frankrike, England, Portugal och Nordafrika. Han blev mest känd för sina realistiska Stockholmsbilder, som också blev hans specialitet. Han målade även människor i såväl interiörer som exteriörer. Han arbetade också som skulptör i trä.

Representerad:
Nationalmuséet, Stockholms Stadsmuseum och i H.M. Konung Gustav VI Adolfs samlingar.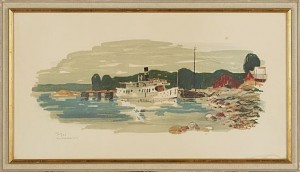 Price SEK 900 (€105)
Estimated SEK 1,200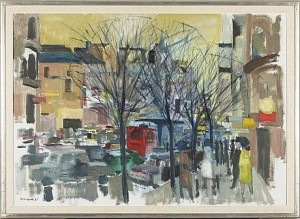 Price SEK 3,200 (€371)
Estimated SEK 3,000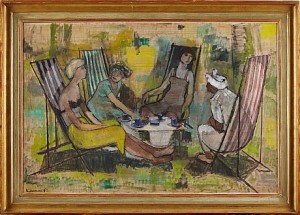 Price SEK 3,600 (€432)
Estimated SEK 4,000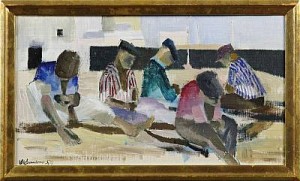 Price SEK 1,100 (€121)
Estimated SEK 1,500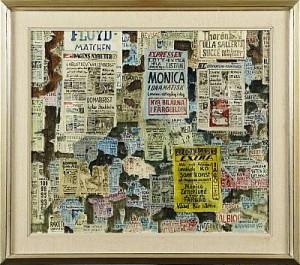 Price SEK 2,500 (€279)
Estimated SEK 3,000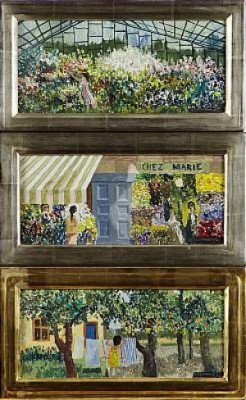 "chez Marie", Trädgårdsbild Samt Interiör I Växthus
Price SEK 8,000 (€913)
Estimated SEK 2,500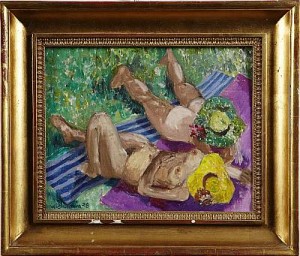 Nakenmodeller På Badlakan
(-78)
Price SEK 3,500 (€400)
Estimated SEK 1,500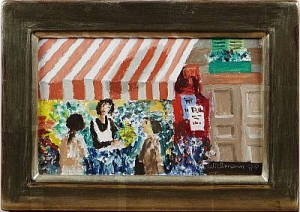 Blomsterstånd - Röd-vit Markis
(1988)
Price SEK 1,000 (€106)
Estimated SEK 1,500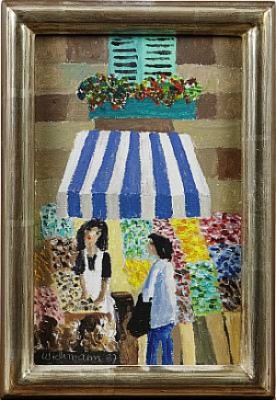 Price SEK 1,100 (€117)
Estimated SEK 1,500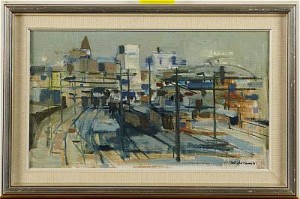 Stockholms Centralstation
(-65)
Price SEK 1,100 (€119)
Estimated SEK 2,000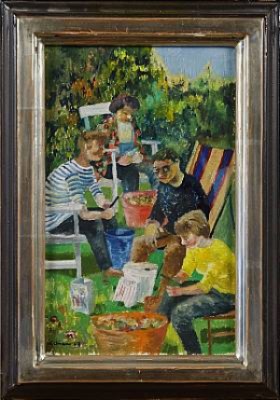 Price SEK 2,200 (€233)
Estimated SEK 1,200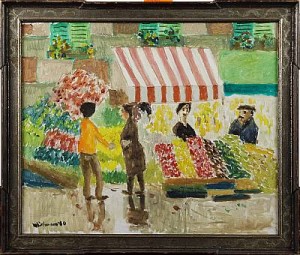 Price SEK 1,500 (€150)
Estimated SEK 1,500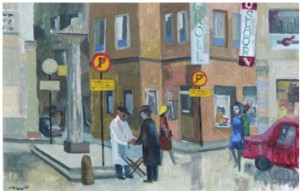 Price SEK 1,500 (€147)
Estimated SEK 600–800

Price SEK 350 (€34)
Estimated SEK 1,000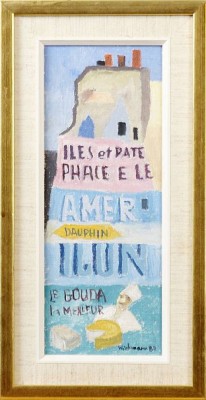 "le Gouda La Meilleur
(1987)
Price SEK 600 (€60)
Estimated SEK 1,000