Hugo SIMBERG

1873–1917, Finland
Also known as: HS

Verdict of guilty
T/200402/005_2400/R/136/01
Watercolor, Garden of Death, signed "HS", 20x16 cm. An art dealer in Helsinki Finland was deceived into buying seven paintings by famous Finnish artists for a price of 22.540 euros. Art dealer began to doubt the authenticity of the paintings and sent them to the Ateneum for examination. It turned out that all seven were fakes. The accused man says that he bought the paintings by an unknown man on the racetrack in Vermont but in the man's car, police found more counterfeit paintings. The price for this painting was 5,400 euros. The court sentenced the man for aggravated fraud.
Pääkaupunkiseutulainen mies myi vaasalaiselle taidekauppiaalle vuonna 2001 seitsemän taulua, mm. Eero Järnefeltin, Unto Koistisen ja Helene Schjerfbeckin töitä. Kauppahinta oli 134 000 markkaa (22.540 EUR). Taidekauppias alkoi epäillä taulujen aitoutta ja lähetti ne tutkittavaksi Ateneumiin, jossa intendentti totesi kaikki väärennöksiksi. Useimmat väärennökset olivat kömpelöitä. Epäilty kertoi ostaneensa taulut Vermon raviradalta eräältä Jyväskylästä päin kotoisin olleelta 50-60-vuotiaalta mieheltä, jonka yhteystietoja hänellä ei kuitenkaan ollut. Epäillyn hallusta löydettiin kuitteja, joissa oli epäilyttäviä allekirjoituksia. Miehen autosta löytyi kotietsinnän yhteydessä lisää väärennöksiksi todettuja tauluja. Mies ja häntä avustanut tuttava tuomittiin petoksesta, törkeästä petoksesta ja väärennyksestä. Simberg ei tehnyt teoksestaan "Kuoleman puutarha" mitään fragmentteja. Teoksessa ei ole Simbergille tyypillistä herkkyyttä ja värit ovat liian räikeät aidoksi teokseksi. Teos myytiin hinnalla 32.000 mk (5.400 EUR).
Akvarell, Garden of Death, signerad "HS", 20x16 cm. En konsthandlare i Helsingfors Finland lurades att köpa sju målningar av kända finska konstnärer för ett pris av 22,540 euro. Konsthandlaren började tvivla på målningarnas äkthet och skickade dom till Ateneum för undersökning. Det visade sig att samtliga sju var förfalskningar. Den misstänkte mannen uppger att han köpt målningarna av en okänd man på travbanan i Vermont men i mannens bil hittade polisen fler förfalskade målningar. Priset för denna målning var 5,400 euro. Domstolen dömde mannen för grovt bedrägeribrott.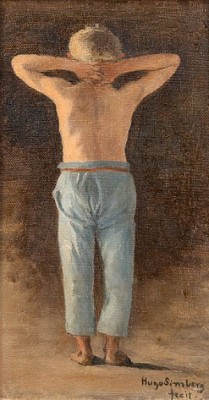 Blue Pants
Price EUR 22,629 Incl. buyer's premium
Estimated EUR 2,500–3,000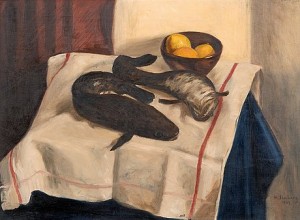 Still Life With Fishes
(1909)
Price EUR 5,260 Incl. buyer's premium
Estimated EUR 2,500–3,500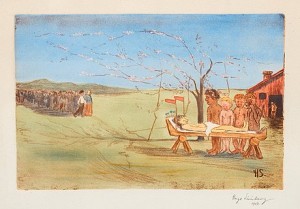 Price EUR 3,547 Incl. buyer's premium
Estimated EUR 1,500–1,800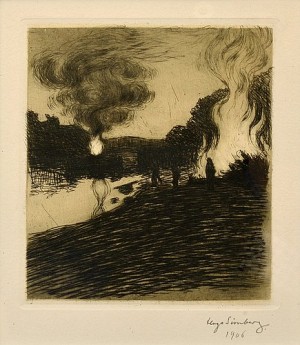 Midsummer Bonfires
(1906)
Price EUR 794 Incl. buyer's premium
Estimated EUR 600–800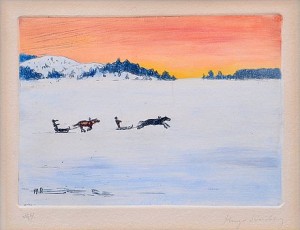 Racing On The Ice
Price EUR 2,443 Incl. buyer's premium
Estimated EUR 2,000–3,000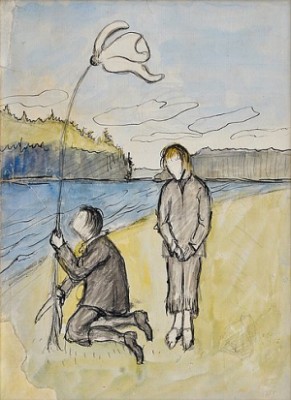 Fantastic Flower
Price EUR 4,397 Incl. buyer's premium
Estimated EUR 3,000–4,000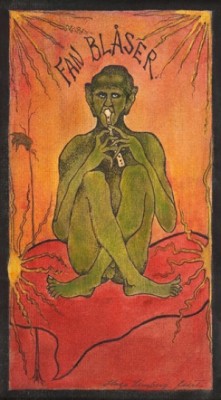 The Devil Blows
Price EUR 19,542
Estimated EUR 800–1,200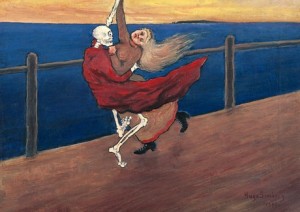 Price EUR 63,513
Estimated EUR 12,000–15,000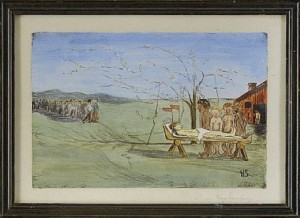 Fan Har Dött
Price SEK 13,000 (€1,428)
Estimated SEK 20,000–25,000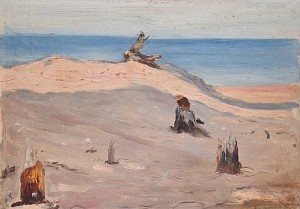 Sand Dunes
Price EUR 2,400
Estimated EUR 2,000–2,500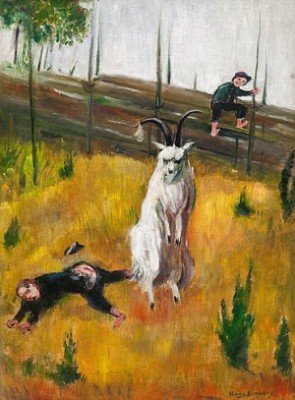 The Angry Ram At Niemenlauta
Price EUR 17,000
Estimated EUR 15,000–20,000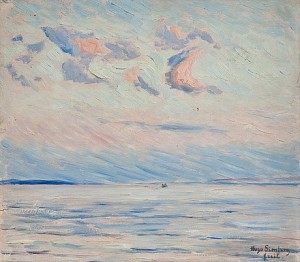 Calm Day At Sea
Price EUR 3,400
Estimated EUR 2,000–3,000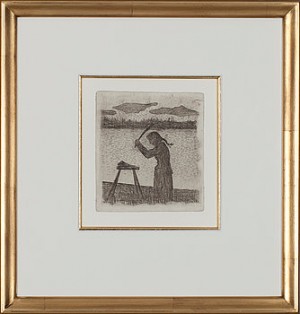 Vid Klappbryggan
Price EUR 150
Estimated EUR 200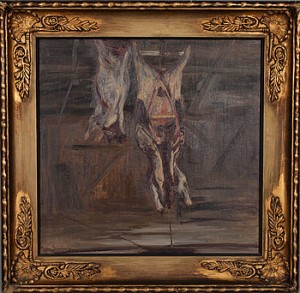 Price EUR 2,000
Estimated EUR 2,500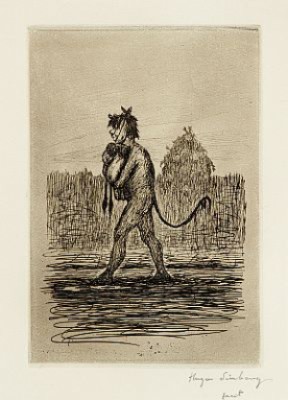 Fattig Faun Med Tvillingar
Price SEK 4,000 (€436)
Estimated SEK 3,000–4,000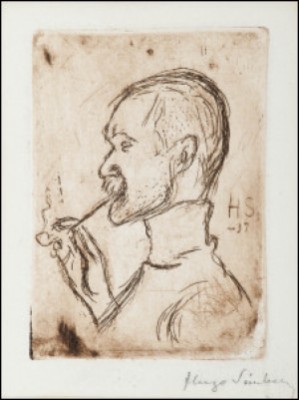 Gallen-kallela Piippuineen
(-97)
Price EUR 730
Estimated EUR 400–500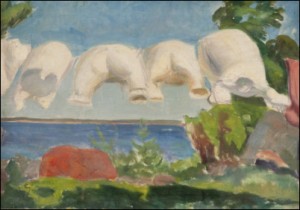 Pyykkiä Auringonpaisteessa
Price EUR 4,000
Estimated EUR 4,000–5,000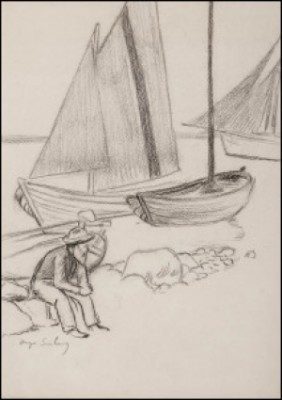 Kalastajavanhus
Price EUR 1,600
Estimated EUR 800–1,200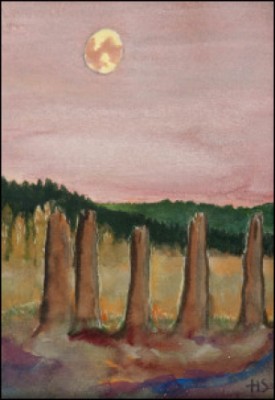 Kuutamo
Price EUR 1,800
Estimated EUR 800–1,000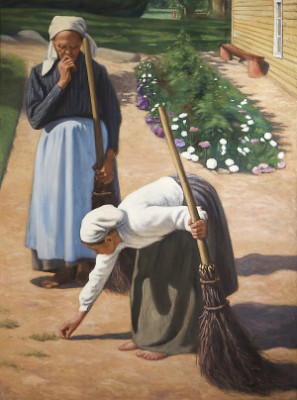 Price EUR 180,000
Estimated EUR 150,000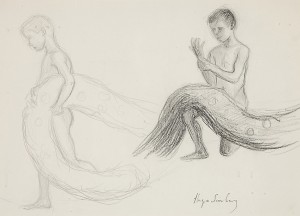 Garland Carriers
Price EUR 850
Estimated EUR 300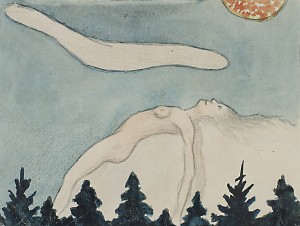 Female Mountain
(ca. 1896)
Price EUR 1,700
Estimated EUR 600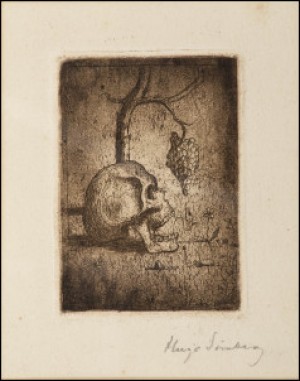 Post Festum
Price EUR 1,100
Estimated EUR 400–500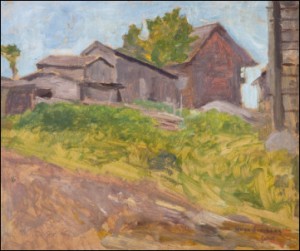 Hus På Landsbygden
Price EUR 3,600
Estimated EUR 3,000–4,000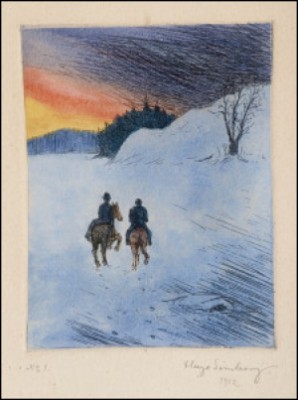 Price EUR 3,400
Estimated EUR 2,000–2,500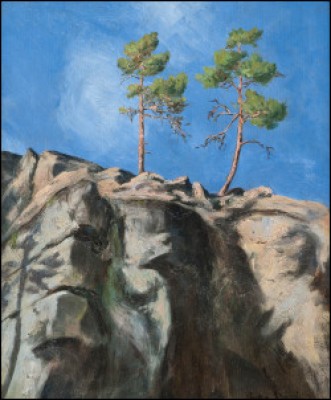 Kaukasiskt Landskap
(1899)
Price EUR 1,500
Estimated EUR 15,000–18,000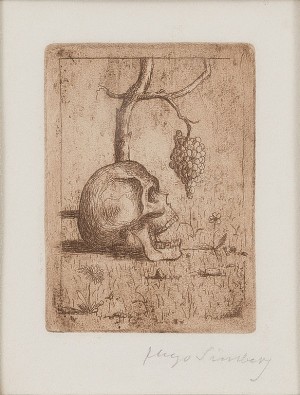 Price EUR 1,613
Estimated EUR 800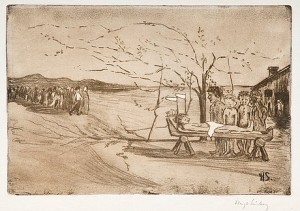 A Devil Has Died
Price 1,100 (€121)
Estimated 500–700