Ivar KAMKE

1882–1936, Sweden
Ivar Kamkar studied at the Technical School, Art Academy in Stockholm, with Oscar Bjorck and Axel Hillary as teachers, study abroad and was partly operates in Holland and painted the Dutch coast. He painted landscapes, portraits and nudity. He also worked with graphics and his etchings.
Represented: the National Museum, Prince Eugen Waldemarsudde, Helsingborgs Museum, County Museum in Östersund and Zorn Museum in Mora.
Ivar Kamke studerade vid Tekniska skolan, Konstakademien i Stockholm med oscar Björck och Axel Kulle som lärare, studieresor utomlands och var bl.a. verksam i Holland och målade den holländska kusten.
Han målade landskap, naket och porträtt. Han arbetade även med grafik och hans etsningar.

Representerad:
Nationalmuseum, Prins Eugens Waldemarsudde, Helsingborgs museum, Länsmuséet i Östersund och Zornmuseet i Mora.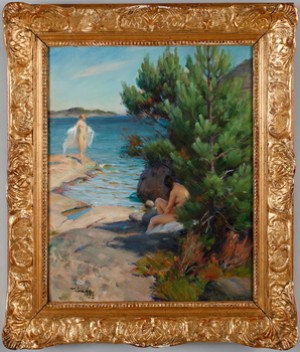 Baderskor I Solbelyst Skärgård
(1932)
Price SEK 17,000 (€1,915)
Estimated SEK 10,000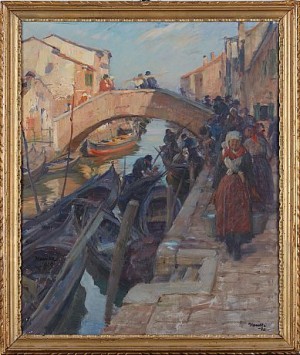 Price SEK 6,000 (€675) Not sold
Estimated SEK 6,000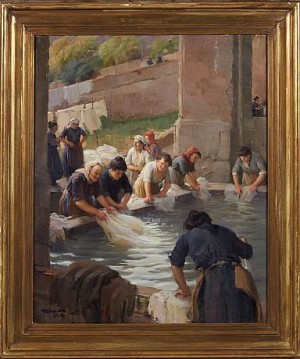 Price SEK 22,000 (€2,407)
Estimated SEK 6,000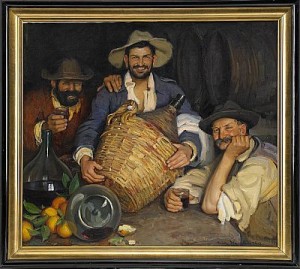 Tre Spanska Vinbönder
(1910)
Price SEK 25,000 (€2,791)
Estimated SEK 20,000–25,000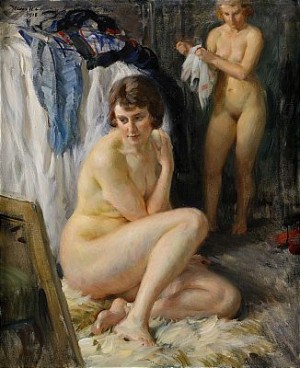 Price SEK 27,000 (€2,810)
Estimated SEK 15,000–18,000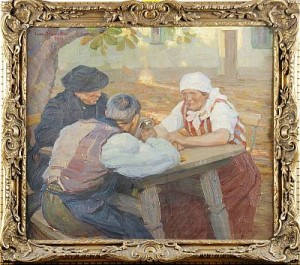 Price SEK 7,000 (€724)
Estimated SEK 6,000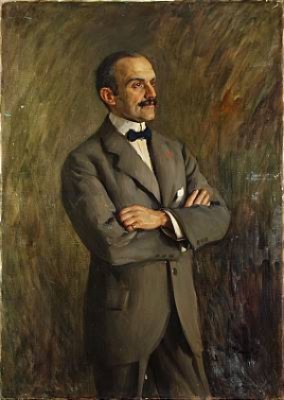 Mansporträtt
Price SEK 4,000 (€399)
Estimated SEK 4,000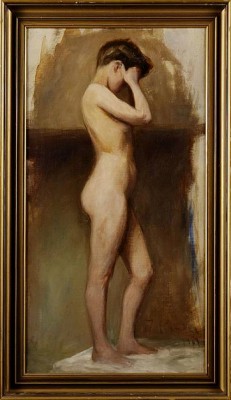 Price SEK 3,000 (€293)
Estimated SEK 2,000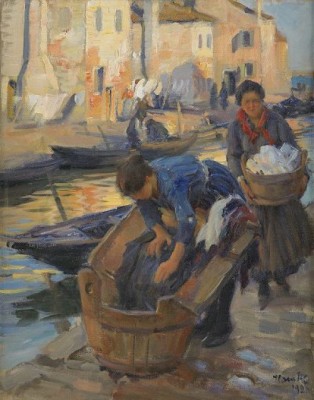 Tvätterskor Vid Kanalen - Venedig
(1920)
Price SEK 6,500 (€613)
Estimated SEK 10,000–12,000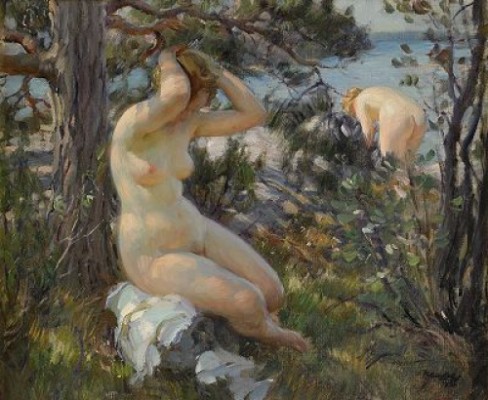 Eftermiddagsdopp
Price SEK 36,000 (€3,394)
Estimated SEK 30,000–40,000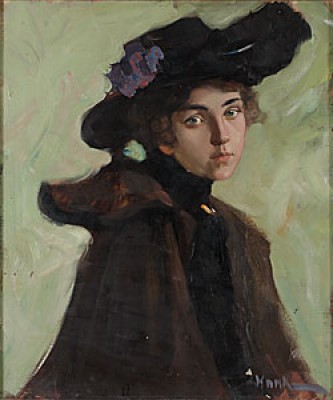 Dam I Hatt Mot Grön Fon
Price SEK 10,500 (€937)
Estimated SEK 8,000–10,000