Jørgen NASH
1920–2004, Denmark/Sweden
Jörgen (Jørgen) Nash was self-taught. He was the brother of the famous Danish artist Asger Jorn.
Represented: Halmstad Museum, Boras Museum, the Museum of Art Scanian, Örestads Museum, Museum of Modern Art in New York, Silkeborg Museum and Copenhagen in Denmark and in Munich.
Source: Art Signature Dictionary
Jørgen (Jörgen) Nash var autodidakt. Under krigsåren var han aktiv i den danska motståndsrörelsen och flydde till Sverige där han köpte en gård. De sista 40 åren av sitt liv levde han i konstnärskollektivet Drakabygget utanför Örkelljunga i Sverige. Jørgen Nash var bror till den internationellt kände danske målaren Asger Jorn. Tillsammans med sin hustru Lis Zwick utvecklade han ett fint emaljmåleri.

Representerad:
Halmstads museum, Borås museum, Skånska Konstmuséet, Örestads museum, Museum of modern Art i New York, Silkeborg museum och Köpenhamn i Danmark samt i Mimenen.
Source: Art Signature Dictionary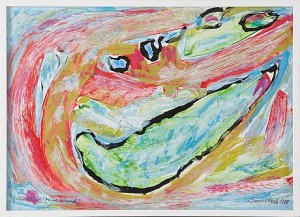 Price SEK 5,600 (€594)
Estimated SEK 4,000

Composition
Price SEK 4,980 (€598)
Estimated SEK 3,000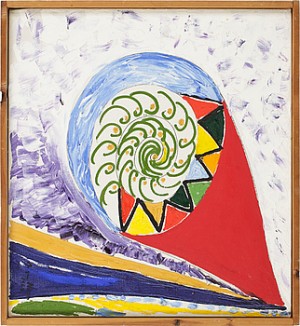 Livet Som överflödighetshorn
(1967)
Price EUR 7,700
Estimated EUR 15,000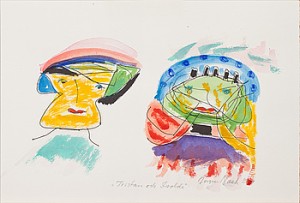 Tristan Och Isolde
Price SEK 2,400 (€292)
Estimated SEK 2,000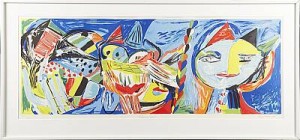 Price SEK 2,500 (€274)
Estimated SEK 2,000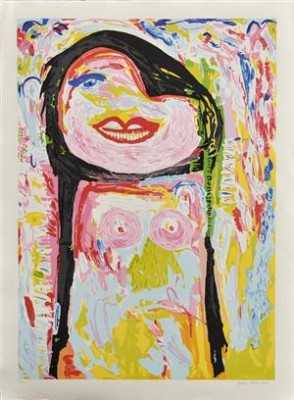 Mexikansk Donna
Price SEK 1,230 (€139)
Estimated SEK 1,757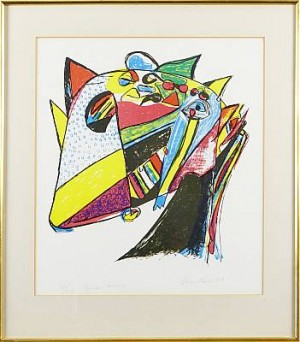 Price SEK 1,200 (€130)
Estimated SEK 1,500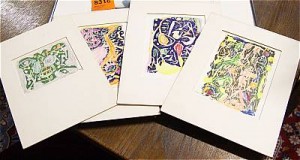 Price SEK 2,100 (€219)
Estimated SEK 2,000