Jarl INGVARSSON
1955, Eritrea/Sweden
Also known as: JI, JARL
Lived & Active In
Sparsör
Jarl Ingvarsson, trained at the Royal. Fine Arts, Stockholm. His artistry is in part influenced by the wild painting from the 80s but you can also return to the Swedish expressionism. He uses everyday, prosaic subject of his art, office chairs, trash cans and bottles of detergent show up in a myriad of color and movement. Jarl Ingvarsson has exhibited in Sweden and internationally since its debut in 1982 and is represented, among others, Moderna Museet, Stockholm, Malmö Art Museum, Norrköping Art Museum, Sundsvall Museum of Art, Borås Art Museum.
Jarl Ingvarsson är utbildad vid Kungl. Konsthögskolan, Stockholm, 1978-1982. Hans konstnärskap är till viss del influerat av det vilda måleriet från 80-talet, under tiden på Kungl. Konsthögskolan var exempelvis Jörg Immendorff gästprofessor, men det går även tillbaka till den svenska expressionismen. Inte sällan har Ingvarsson dokumenterat dessa valfrändskaper i målningar som i "Viksten, Wigert och jag" 1991, målning om hans tid på skolan eller verket "X:ets kofta", 1997 om förhållandet till Sven X:et Erixon.
Han använder sig av vardagliga, prosaiska föremål i sin konst; kontorsstolar, soptunnor och flaskor med rengöringsmedel dyker upp i ett myller av färg och rörelse. Föremål utan ett storslaget förflutet eller en lysande framtid men som kanske just därför förmedlar en obändig energi och glädje, liksom skärande dissonanser och livet som det är med all sin barlast och sitt ovälkomna bagage. I Waughns roman "En förlorad värld" väljer den unge konstnären Ryder den storslagna skönheten för att längre fram i livet nå förståelse för andra värden och konvertera till katolicismen - Ingvarsson väljer livet så som det är och ett måleri som glupskt kastar sig över olika material och motiv. I verken på denna utställning låter han seriefigurer ta plats liksom brevlådor, godisförpackningar, förpackningar med rengöringsmedel och liknande. Schassen, Kalle, Sälle och Dagobert dyker upp liksom fartstreck och kraftstrålar. Typisk för honom är att han låter fragment av texter skymta fram eller som i utställningstitelns BLAM, serietidningens eget ljudhärmande språk visualiserat i en Ingvarssonsk färgskräll.

Jarl Ingvarsson har ställt ut i Sverige och internationellt sedan debuten 1982 och finns representerad bl a på Moderna Museet, Stockholm, Malmö Konstmuseum, Norrköpings Konstmuseum, Sundsvalls Konstmuseum, Borås Konstmuseum, Samling Saltarvet, Fiskebäckskil och Sammlung Ludwig, Aachen. Han har deltagit i Carnegie Art Award 2008 och 2003. Han har även gjort ett flertal offentliga arbeten tex Landvetters flygplats, Göteborg, samt Operakällaren, Stockholm. Ingvarsson är sedan 1996 medlem av Kungl. Konstakademien.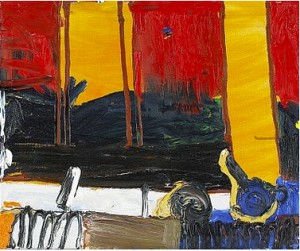 Price SEK 35,000 (€3,844)
Estimated SEK 30,000–40,000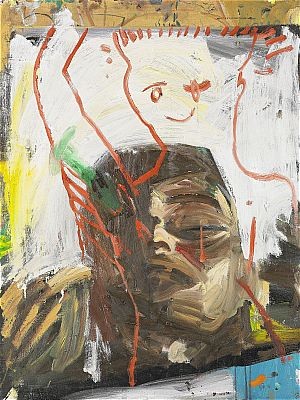 Price SEK 30,000 (€3,188)
Estimated SEK 20,000–25,000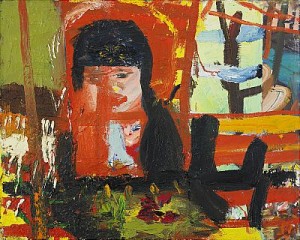 Madonnan Och Janet Frame
(-95)
Price SEK 35,000 (€3,801)
Estimated SEK 25,000–30,000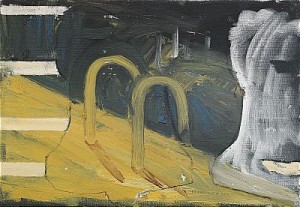 Untitled
Price SEK 12,000 (€1,301)
Estimated SEK 15,000–18,000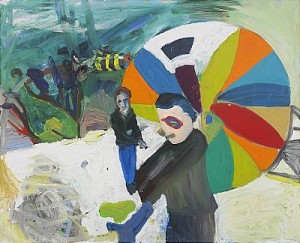 Price SEK 45,000 (€4,880)
Estimated SEK 25,000–30,000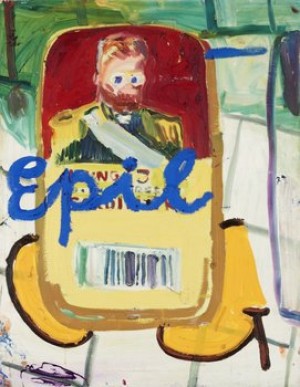 Price SEK 26,000 (€2,487)
Estimated SEK 20,000–30,000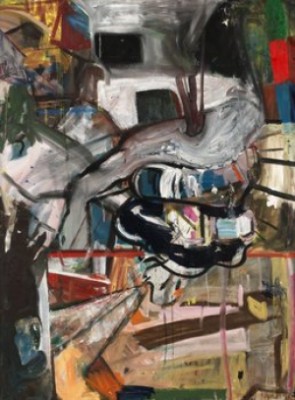 Price SEK 19,000 (€1,817)
Estimated SEK 25,000–30,000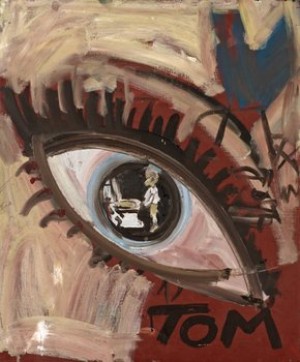 Price SEK 5,500 (€526)
Estimated SEK 6,000–8,000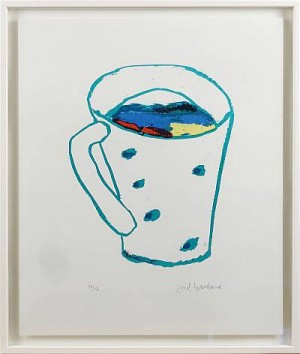 Price SEK 1,000 (€96)
Estimated SEK 1,500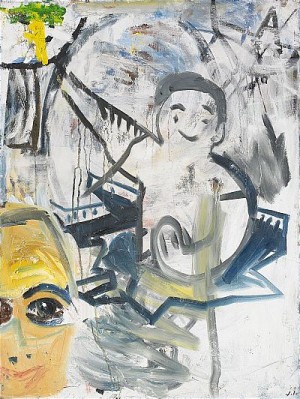 Untitled
Price SEK 24,000 (€2,357)
Estimated SEK 20,000–25,000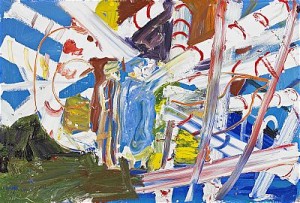 Stjärnskådare
Price SEK 40,000 (€3,928)
Estimated SEK 40,000–50,000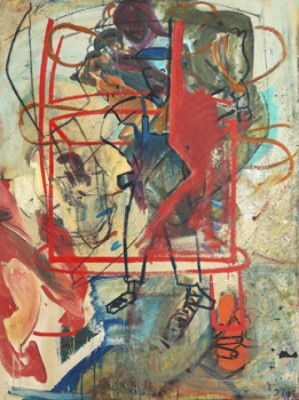 Price SEK 23,000 (€2,090)
Estimated SEK 20,000–25,000