Jerzy POTRZEBOWSKI
1921–1974, Poland
Jerzy Potrzebowski studied at the Art Academy in Krakow. He has been in Sweden many times. He painted portraits, landscapes, and the motives of war. He also worked with political cartoons.
Represented: Kulturmuéet, City Museum. and the Army Museum in Warsaw, Museum of Modern Art. Museum in Vienna, the Student Museum. London, House of Culture in Moscow, and HMK collections.
Jerzy Potrzebowski studerade vid Konstakademien i Krakow. Han besökte ofta Sverige. Han målade historiska och krigiska motiv och landskap, politiska teckningar från Buchenwald och Auschwitz samt porträtt.

Representerad:
Kulturmuéet, Stadsmuséet och Armémuséet i Warszawa, Moderna Muséet. Museum i Wien, Studentmuséet. i London, Kulturhuset i Moskva, teckningar i museum i Auschwitz, samt H.M.K samlingar.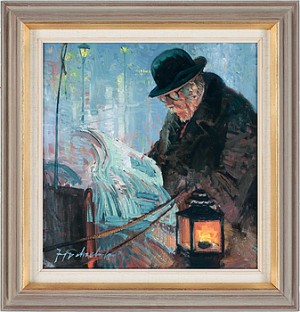 Kusk
Price SEK 4,300 (€498)
Estimated SEK 2,500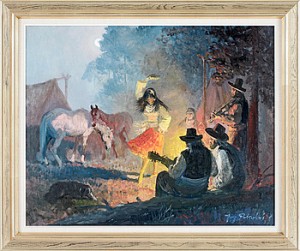 Vid Lägerelden
Price SEK 2,700 (€328)
Estimated SEK 4,000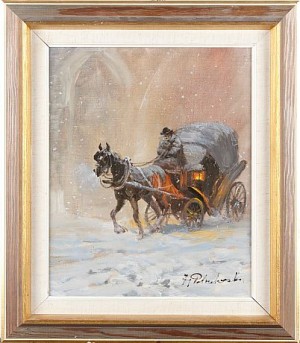 Droska I Snöstorm
Price SEK 4,000 (€450)
Estimated SEK 1,500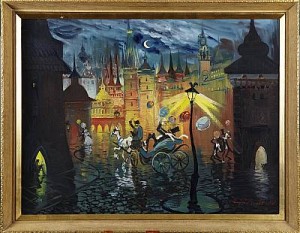 Festande Sällskap
Price SEK 4,700 (€525)
Estimated SEK 2,000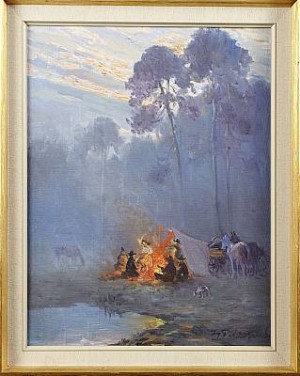 Samling Vid Lägerelden
Price SEK 0 (€0) Not sold
Estimated SEK 5,000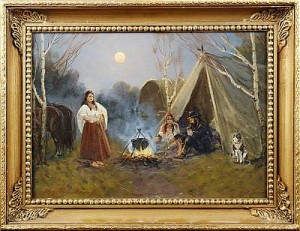 Romskt Läger
Price SEK 2,200 (€220) Not sold
Estimated SEK 4,000