Joel MILA
1895–1985, Sweden
Also known as: Mattsson
Joel Mila (Mattsson) studied in Göteborg and Paris.
Public art: Various compositions in several churches, the Church of Träslövsläge in an expressionistic and style.
Represented: Göteborg Museum of Art.
Joel Mila (Mattsson) studerade i Göteborg och Paris.
Offentlig utsmyckning: Olika kompositioner i flera kyrkor, i kyrkan i Träslövsläge i en expressionistisk och stil.
Representerad: Göteborgs Konstmuseum.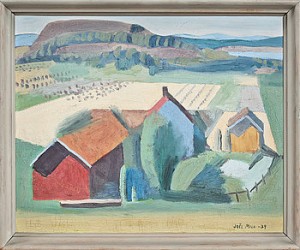 Price SEK 1,200 (€136)
Estimated SEK 2,000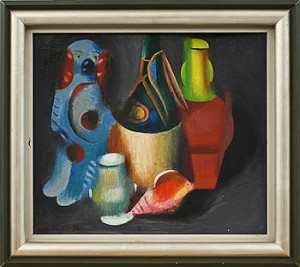 Price SEK 450 (€49)
Estimated SEK 1,200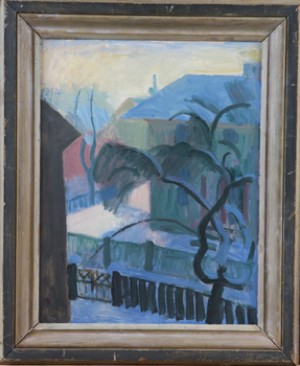 Price SEK 870 (€99)
Estimated SEK 800