Johan 'John' KINDBORG
1861–1907, Sweden
Also known as: JKG
Name:
Johan 'John' KINDBORG
Johan Ludvig Kindborg studied with Oscar Thorn and Edward Perseus, and at the Art Academy. He painted landscapes, depicting the Stockholm area, but also from south and central Swedish areas. Represented: National Museum in Stockholm, with motifs from Stockholm, the Malmö Museum, as well as in Danish and German collections


Source: Art Signature Dictionary
Johan Ludvig Kindborg studerade för Oskar Törnå och Edvard Perséus, samt vid Konstakademien. Han målade landskap, med motiv från stockholmstrakten, men även från syd- och mellansvenska bygder.
Representerad: Nationalmuseum i Stockholm med motiv från Stockholm, i Malmö Museum, samt i danska och tyska samlingar.


Source: Art Signature Dictionary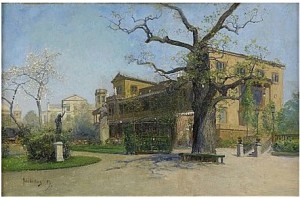 Hasselbacken, Vårmotiv Från Djurgården
(-89)
Price SEK 20,000 (€2,207)
Estimated SEK 20,000–25,000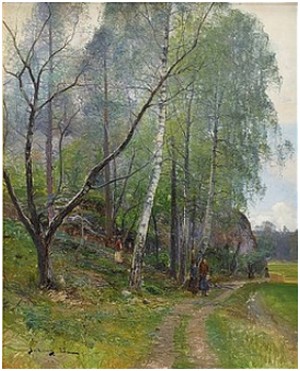 Landsväg Med Promenerande Kvinnor
(-85)
Price SEK 9,000 (€993)
Estimated SEK 15,000–18,000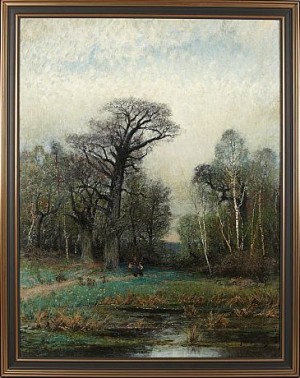 Landskap Med Mor Och Son
(-82)
Price SEK 4,000 (€453)
Estimated SEK 6,000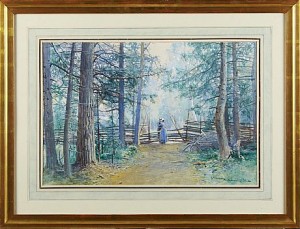 Price SEK 4,000 (€438)
Estimated SEK 3,000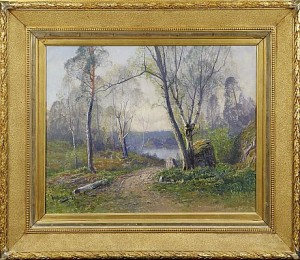 Price SEK 8,200 (€900)
Estimated SEK 8,000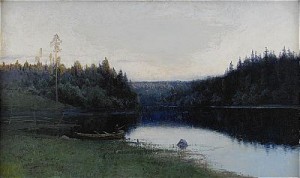 Insjölandskap I Aftonstämning - Motiv Från Fryksfors
(-92)
Price SEK 26,000 (€2,706)
Estimated SEK 15,000–18,000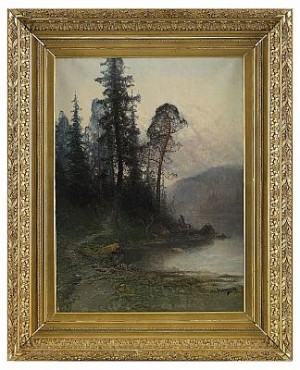 Price SEK 13,000 (€1,353)
Estimated SEK 8,000–10,000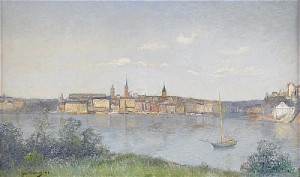 Vy över Riddarholmen, Stockholm
(1890)
Price SEK 14,000 (€1,339)
Estimated SEK 18,000–20,000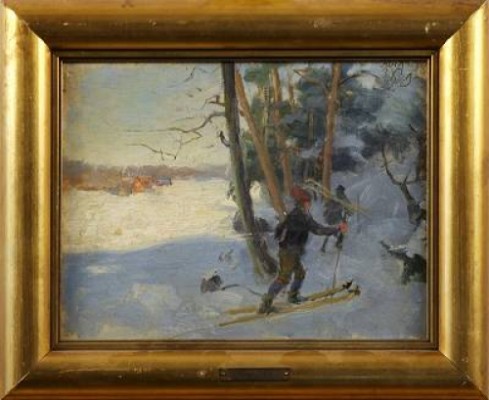 Vinterlandskap Med Skidåkare
(1896)
Price SEK 1,600 (€157)
Estimated SEK 1,200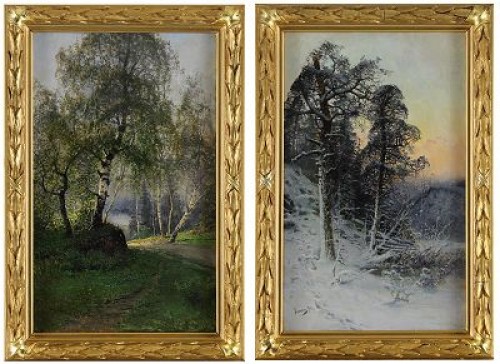 (2) årstiderna - Vinter Och Sommar
(1892)
Price SEK 30,000 (€2,828)
Estimated SEK 30,000–35,000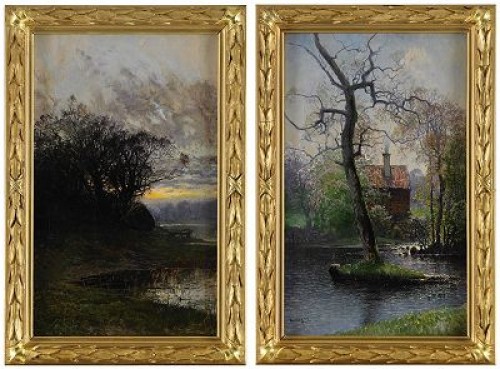 (2) årstiderna - Höst Och Vår
Price SEK 30,000 (€2,828)
Estimated SEK 30,000–35,000