Josef FRANK
1885–1967, Austria/Sweden
Also known as: JF
Joseph Frank studied at the Technical University of Vienna. He was active at the Swedish Tenn in Stockholm. He also composed the pattern of textile and wallpaper printing.
Represented: National Museum in Stockholm.
Josef Frank studerade vid Tekniska Högskolan i Wien. Han var verksam vid Svenskt Tenn i Stockholm. Han har även komponerat mönster för textilier och tapettryck.

Representerad:
Nationalmuseum i Stockholm.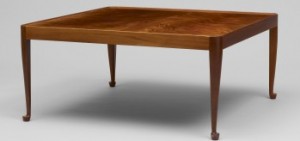 Soffbord. "diplomat", Modellnummer 2073. Brännstämplat Josef Frank
Price SEK 15,000 (€1,687)
Estimated SEK 10,000–12,000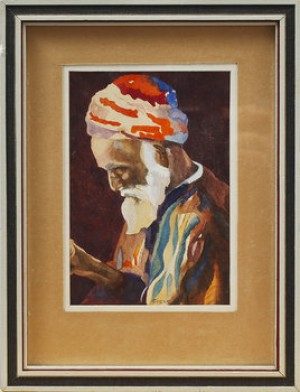 Mansporträtt
Price SEK 2,400 (€266)
Estimated SEK 3,000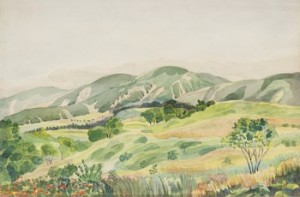 Provance, Frankrike Sommaren 1954
(1954)
Price SEK 13,000 (€1,352)
Estimated SEK 5,000–6,000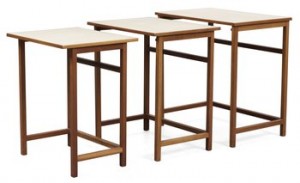 Satsbord, 3 Delar, Firma Svenskt Tenn. Modellnummer 618
Price SEK 6,500 (€622)
Estimated SEK 2,000–3,000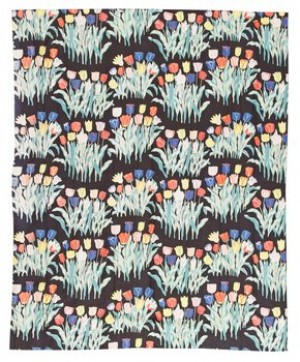 Gardiner, Sex Fodrade Våder, Tulpaner Mot Svart Botten. Linne. Firma Svenskt Tenn
Price SEK 8,000 (€765)
Estimated SEK 5,000–6,000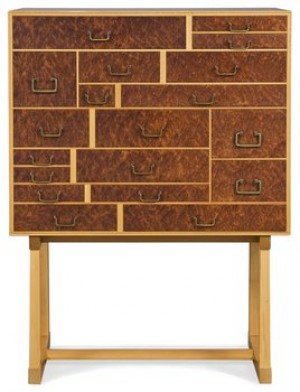 Nationalmuseiskåpet Firma Svenskt Tenn, Modellnummer 881
Price SEK 76,000 (€7,269)
Estimated SEK 80,000–100,000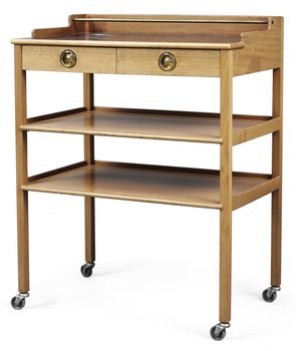 Barbord På Hjul, Firma Svenskt Tenn. Modellnummer 2227
Price SEK 6,000 (€574)
Estimated SEK 4,000–5,000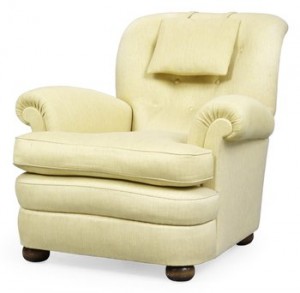 Fåtölj, För Firma Svenskt Tenn. Modellnummer 336
Price SEK 16,000 (€1,530)
Estimated SEK 7,000–8,000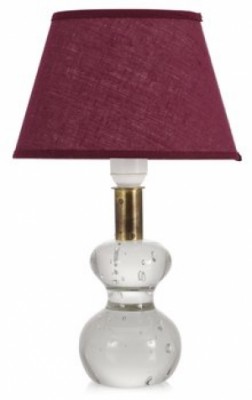 Bordslampa, Firma Svenskt Tenn. Modellnummer G 1819/3
Price SEK 5,000 (€478)
Estimated SEK 2,000–2,500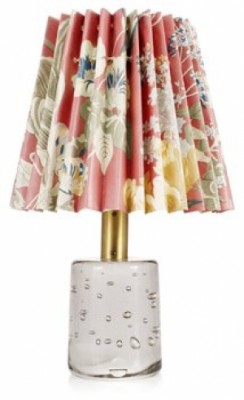 Bordslampa, Firma Svenskt Tenn. Modellnummer G 1819/2
Price SEK 4,500 (€430)
Estimated SEK 2,000–2,500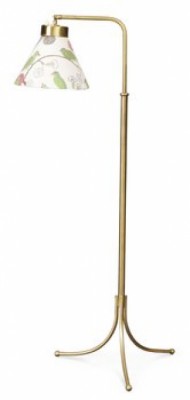 Golvarmatur, Firma Svenskt Tenn. Modellnummer G 1842
Price SEK 4,800 (€459)
Estimated SEK 2,000–2,500

Golvlampa, Firma Svenskt Tenn. Modellnummer 2326
Price SEK 6,000 (€574)
Estimated SEK 1,500–2,000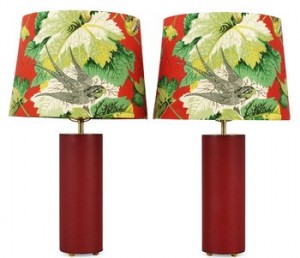 Bordslampor, Ett Par. Firma Svenskt Tenn. Modellnummer 2660
Price SEK 10,500 (€1,004)
Estimated SEK 4,000–5,000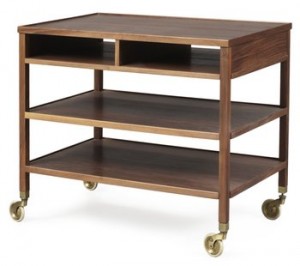 Serveringsvagn, Firma Svenskt Tenn. Variant Av Modellnummer 2177
Price SEK 3,800 (€363)
Estimated SEK 4,000–5,000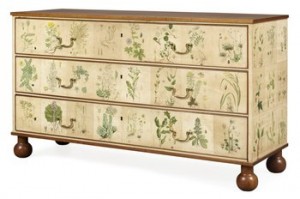 Byrå Flora, Firma Svenskt Tenn, Modellnummer 1050
Price SEK 78,000 (€7,461)
Estimated SEK 80,000–100,000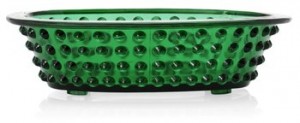 Hortus
Price SEK 4,000 (€383)
Estimated SEK 3,000–4,000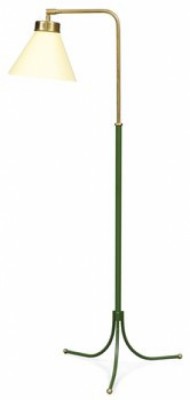 Golvlampa, Firma Svenskt Tenn. Modellnummer 1842
Price SEK 4,200 (€402)
Estimated SEK 2,000–2,500

Golvarmatur, Firma Svenskt Tenn. Modellnummer 2564
Price SEK 2,400 (€230)
Estimated SEK 2,500–3,000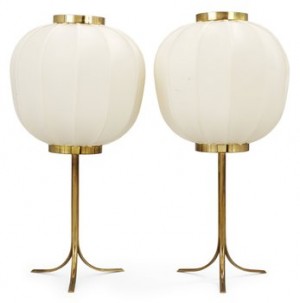 Bordslampor, Ett Par, Firma Svenskt Tenn. Modellnummer 2552
Price SEK 5,500 (€526)
Estimated SEK 1,500–2,000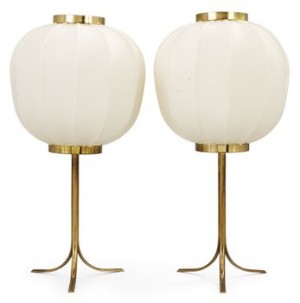 Bordslampor, Ett Par, Firma Svenskt Tenn. Modellnummer G 2349
Price SEK 7,000 (€670)
Estimated SEK 2,500–3,000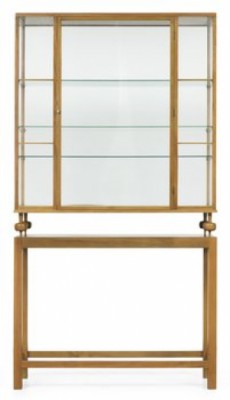 Vitrinskåp. Firma Svenskt Tenn. Modellnummer 2077
Price SEK 32,000 (€3,061)
Estimated SEK 20,000–25,000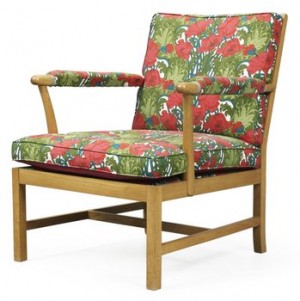 Karmstol, Firma Svenskt Tenn. Modellnummer 667
Price SEK 6,500 (€622)
Estimated SEK 4,000–5,000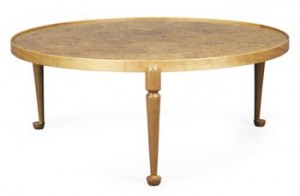 Soffbord, Firma Svenskt Tenn. Modellnummer 2139
Price SEK 37,000 (€3,539)
Estimated SEK 20,000–25,000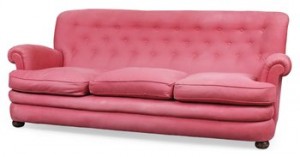 Soffa, Firma Svenskt Tenn. Modellnummer 968
Price SEK 16,000 (€1,530)
Estimated SEK 18,000–20,000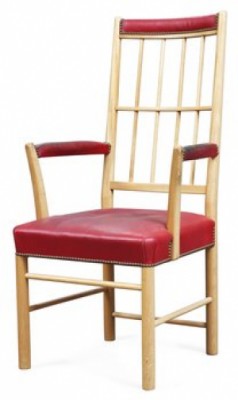 Karmstol, Firma Svenskt Tenn. Modellnummer 652
Price SEK 6,000 (€574)
Estimated SEK 3,000–4,000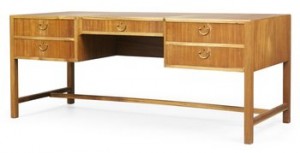 Skrivbord, Firma Svenskt Tenn. Modellnummer 500/a
Price SEK 15,000 (€1,435)
Estimated SEK 12,000–15,000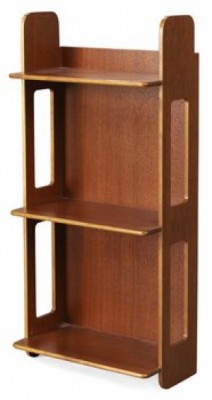 Vägghylla, Firma Svenskt Tenn. Modellnummer 2085
Price SEK 5,200 (€497)
Estimated SEK 2,000–3,000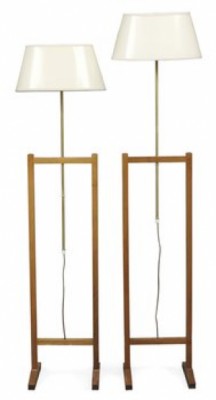 Golvlampor, Ett Par, Firma Svenskt Tenn. Modellnummer 2458
Price SEK 8,000 (€765)
Estimated SEK 4,000–5,000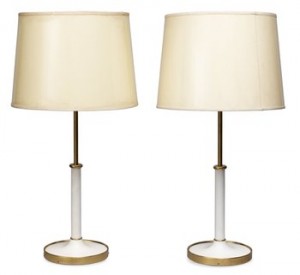 Bordslampor, Ett Par, Firma Svenskt Tenn. Modellnummer 2466
Price SEK 10,000 (€957)
Estimated SEK 3,000–4,000