Jules PASCIN
1885–1930, Bulgaria/France

Verdict of guilty
0201-K194184-14
Watercolour, with female nude, signed "Pascin", size 44 x 61 cm. Ostensibly picturing a authentic painting of Pascin. The painting was seized in a major auction house in Stockholm, Sweden, in June 2014. The painting was cataloged a shriek of 20,000-25,000 SEK (2.300 to 2.800 euros). It was sold for 19.600 SEK (approximately 1,150 EUR) incl. buyer's premium but were returned because the buyer had examined the painting and considered it was not genuine. Police investigation revealed that the painting had been sold on two previous occasions in Finland and Sweden. Court decision: Examination and expert judgment showed that the painting was a forgery. The painting is forfeited.
Akvarell, med kvinlig nakenstudie, signerad "Pascin", storlek 44x61 cm. Skenbart föreställande en äkta målning av Jules Pascin. Målningen togs i beslag hos ett större auktionshus i Stockholm Sverige i juni 2014. Målningen var katalogiserad till ett utrop av 20,000-25,000 SEK (2,300-2,800 euro). Den såldes för 19,600 SEK (ca. 1,150 euro) inkl. köparprovision men återlämnades eftersom köparen hade undersökt målningen och ansåg att den inte var äkta. Polisens undersökning visade att målningen hade sålts vid två tidigare tillfällen i Finland och i Sverige. Domstolens beslut: Undersökning och expertutlåtande visade på att målningen var en förfalskning. Målningen är förverkad.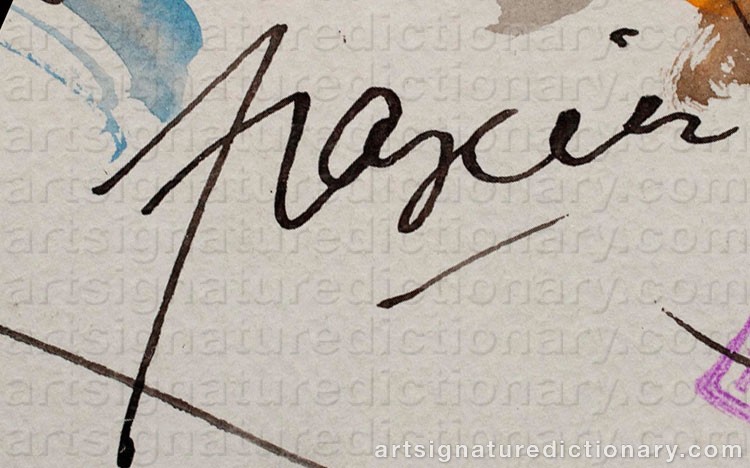 Lived & Active In
Paris / New York
Jules Pascin was born in 1885 in Vidin, Bulgaria. His name was Julius Mordecai Pincas and he was the eighth of eleven children of a Spanish Sephardic Jew and his Serbian-Italian wife. He was raised in Bucharest, Romania. He attended art schools in Vienna and Munich and traveled to Berlin and Paris. From 1905 to 1929, he worked as a satirical cartoonist for a Munich weekly. From 1914 to 1920 he lived in America.
Returned to Paris, and from there, traveled throughout Europe and North Africa.
1930, Suffering depression and alcoholism, he committed suicide on the eve of a prestigious solo show by slitting his wrists and hanging himself in his studio in Montmartre.
Source: Art Signature Dictionary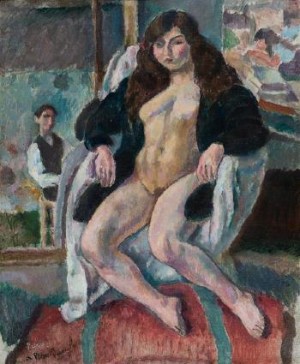 Le Peintre Et Son Modèle
Price EUR 0 Not sold
Estimated EUR 35,000–45,000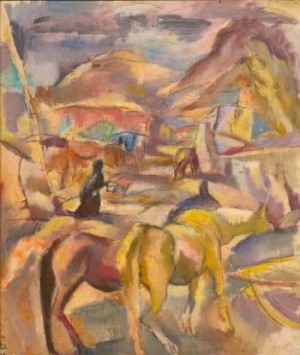 Les Mulets
Price USD 16,250 (€14,975) Incl. buyer's premium
Estimated USD 15,000–20,000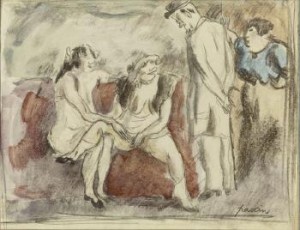 Interieur D'une Maison Close
Price EUR 3,220 Incl. buyer's premium
Estimated EUR 1,000–1,500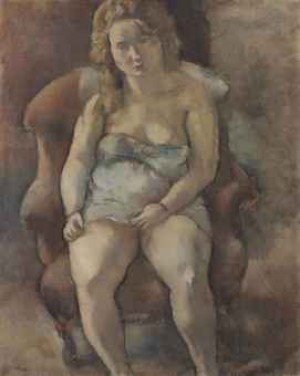 Price GBP 25,000 (€33,150) Incl. buyer's premium
Estimated GBP 25,000–35,000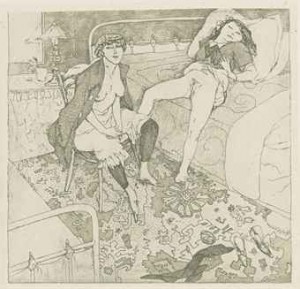 Erotikon. Brussels [but Paris]: N.p. 9 Heliogravures Printed On China Paper In Various Tints, Various Sizes And Formats
Price GBP 2,750 (€3,445) Incl. buyer's premium
Estimated GBP 2,500–3,500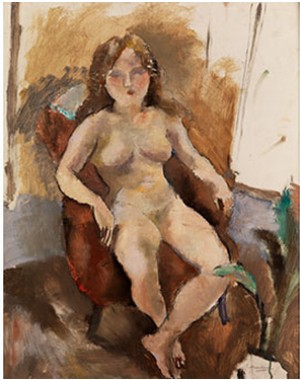 Weiblicher Akt In Einem Sessel Sitzend
Price EUR 0 Not sold
Estimated EUR 50,000–60,000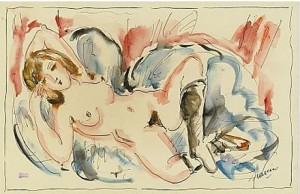 Nakenstudie
Price SEK 16,000 (€1,766)
Estimated SEK 20,000–25,000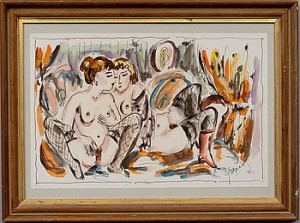 Två Kvinnor
Price EUR 950
Estimated EUR 650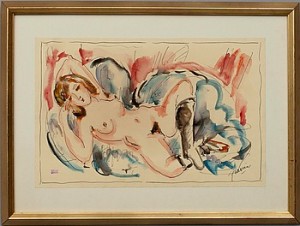 Nakenmodell
Price EUR 500
Estimated EUR 650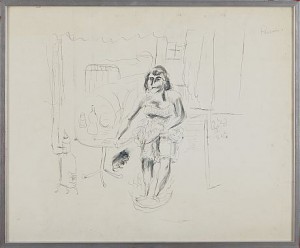 Interiör Med Flicka
Price SEK 0 (€0) Not sold
Estimated SEK 4,000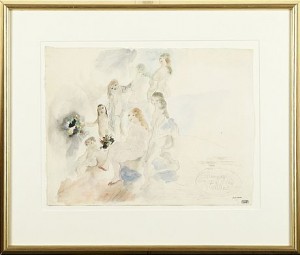 Hommage Venus
Price SEK 9,400 (€1,047)
Estimated SEK 6,000