Julia STRÖMBERG
1851–1920, Sweden
Also known as: JSM, JMS
Name
Julia, Charlotta Mortana STRÖMBERG
Juliet Strömberg was the daughter of Hans Strömberg. She has painted landscapes, usually from the Stockholm area. Represented: His Majesty King Gustav VI Adolf\'s collection.
Source: Art Signature Dictionary
Julia Strömberg var dotter till Hans Strömberg. Hon har målat landskap, vanligen från stockholmstrakten.

Representerad:
H. M. Konung Gustav VI Adolfs samling.
Source: Art Signature Dictionary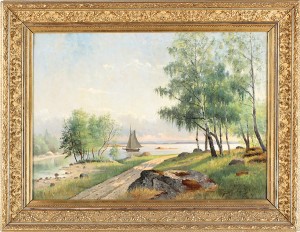 Landskap Med Segelbåt
(1891)
Price SEK 0 (€0) Not sold
Estimated SEK 4,000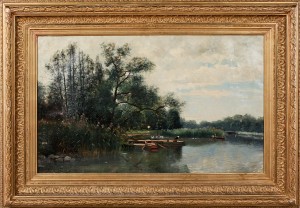 Price SEK 11,600 (€1,229)
Estimated SEK 2,000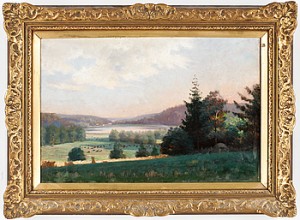 Landskapsmotiv Med Kor Och Sjö I Fjärran
(1889)
Price SEK 4,000 (€486)
Estimated SEK 6,000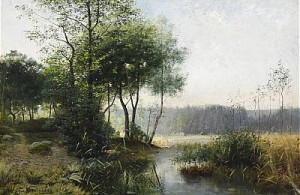 Price SEK 23,000 (€2,595)
Estimated SEK 20,000–25,000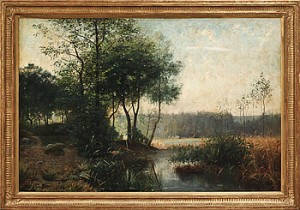 Price SEK 5,200 (€632)
Estimated SEK 8,000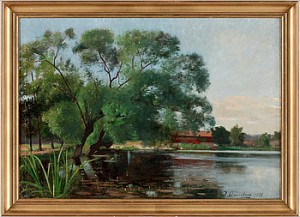 Vy över Sjö Och Hängträd
(1886)
Price SEK 2,400 (€263)
Estimated SEK 2,000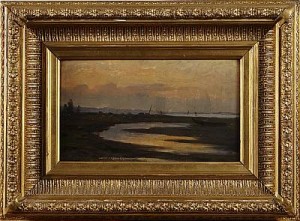 Kustlandskap Med Båt På Strand
(85)
Price SEK 2,200 (€251)
Estimated SEK 2,000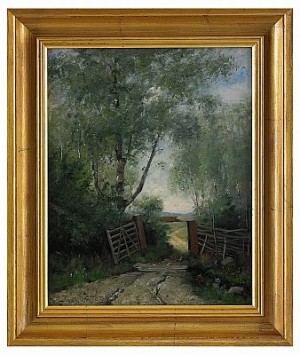 Den öppna Grinden
Price SEK 12,500 (€1,301)
Estimated SEK 8,000–10,000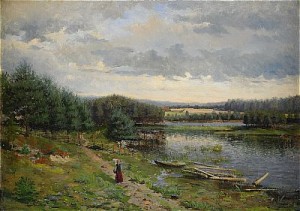 Insjölandskap Med Flicka På Stig
(1878)
Price SEK 20,000 (€1,913)
Estimated SEK 20,000–30,000