Kalle HEDBERG

1894–1959, Sweden
Name
Karl, Kalle, William HEDBERG
Kalle Hedberg undertook studies in France, Italy, Denmark and other countries in Europe during the 1920s. In 1935 he settled in Stockholm. Here he received his breakthrough with an exhibition at the Art Academy 1938. He has painted portraits, figure compositions and landscapes of northern Sweden. He painted both classical and expressionistic, at the same time.
Represented: National Museum in Stockholm, Moderna Museet in Stockholm, Gothenburg Art Museum and Museum of Sundsvall.
Source: Internet
Kalle Hedberg företog studiresor till Frankrike, Italien, Danmark med flera länder i europa under 1920-talet. 1935 bosatte han sig i Stockholm. Här fick han sitt genombrott med en utställning på Konstakademien 1938. Han har målat porträtt, figurkompositioner och landskap med lappländska motiv. Han var klassiker och expressionist, på samma gång.

Representerad:
Nationalmuseum i Stockholm, Moderna Muséet i Stockholm, Göteborgs Konstmuseum och Sundsvalls museum.
Source: Internet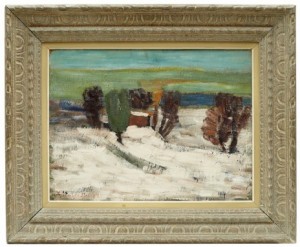 Price SEK 4,400 (€471)
Estimated SEK 3,000–4,000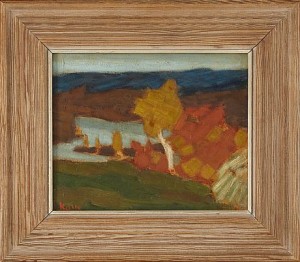 Fjällandskap
Price SEK 6,200 (€667)
Estimated SEK 2,500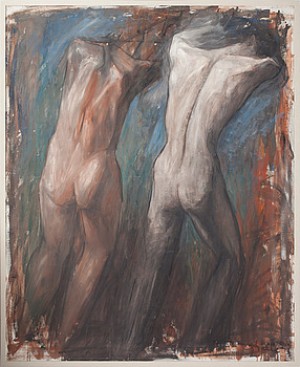 Price SEK 6,400 (€741)
Estimated SEK 8,000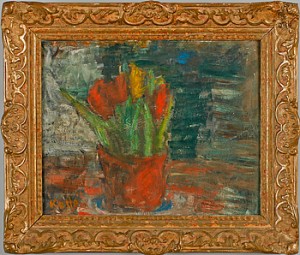 Jultulpaner
Price SEK 12,700 (€1,480)
Estimated SEK 15,000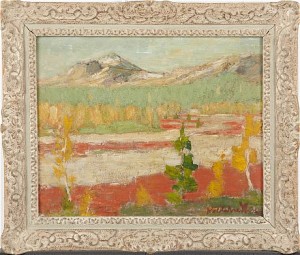 Höstlandskap, Motiv Från Norrland
Price SEK 2,000 (€221)
Estimated SEK 2,500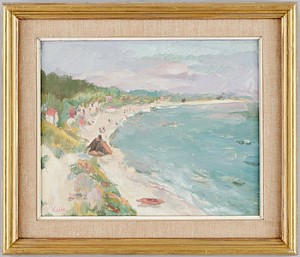 Badstrand
Price SEK 950 (€105)
Estimated SEK 2,000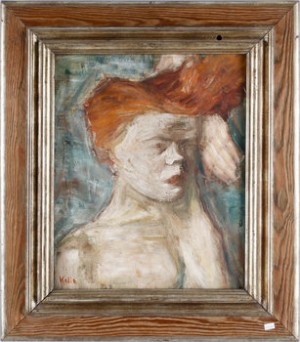 Porträtt Av Rödhårig Kvinna
Price SEK 4,500 (€500)
Estimated SEK 4,000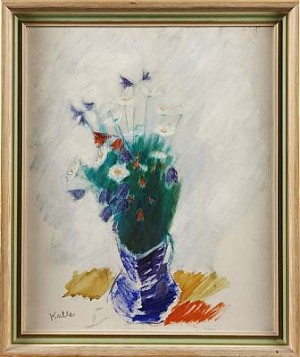 Blomsterstilleben
Price SEK 2,000 (€196)
Estimated SEK 2,500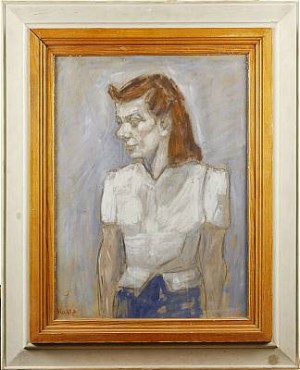 Kvinna I Vit Blus
Price SEK 2,000 (€196)
Estimated SEK 1,500