Karin PARROW

1900–1986, Sweden

Verdict of guilty
0201-K256789-12
Oil on canvas, landscape scene, signed "Karin Parrow" 66,5 x49 cm. Ostensibly picturing a genuine oil painting by artist Karin Parrow. The painting had been submitted to an online auction house in Stockholm Sweden but was discovered by the auction house staff who contacted the police. Upon expert examination and questioning of the submitter, it was found that the painting was previously signed "Hilding Hultberg." Original signature had been painted over, quite clumsy, and replaced by Karin Parrows signature. Court decision: Aggravated fraud by signature forgery. The painting is a forgery and should be forfeited.
Oljemålning på duk, landskapsmotiv, signerad "Karin Parrow" 66,5x49 cm. Skenbart föreställande en äkta oljemålning av konstnären Karin Parrow. Målningen hade lämnats in till ett online auktionshus i Stockholm men upptäcktes av auktionshusets personal som tog kontakt med polisen. Vid expertundersökning och förhör med inlämnaren visade det sig att målningen tidigare var signerad "Hilding Hultberg". Originalsignaturen hade målats över, ganska klantigt, och ersatts med Karin Parrows signatur. Domstolens beslut: Grovt bedrägeri medelst signaturförfalskning. Målningen är en förfalskning och skall förverkas.














Karin Parrow (born Taube) var syster till Evert Taube, studerade på Valand i Göteborg med Tor Bjurström som lärare och senare vid Académie de la Grande Chaumière i Paris. Hon har målat marina vyer, samt stilleben med blommor och böcker. Motiven återger hon med övervägande ljusa och friska färger, Göteborgskoloristiskt.
Efter ett långt konstnärsliv, som en av få kvinnor bland Göteborgskoloristerna, dog hon i januari 1984.

Utställningar:
Göteborgs Konsthall 1943, 1950.

Representerad:
Nationalmuseum i Stockholm, Moderna Muséet i Stockholm, Göteborgs Konstmuseum, Borås och Gävle museum, Vit gavel 1933, samt Taubehuset.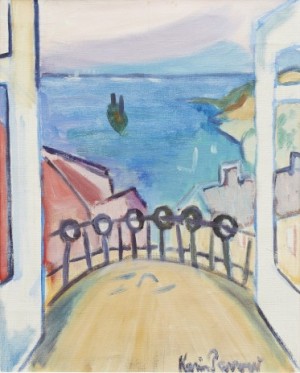 Utsikt Från Balkongen
Price SEK 16,000 (€1,722)
Estimated SEK 15,000–20,000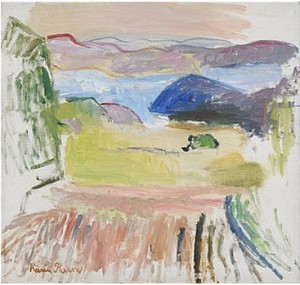 Islandsberg (arsund)
(Executed ca. 1960)
Price SEK 26,000 (€2,831)
Estimated SEK 12,000–15,000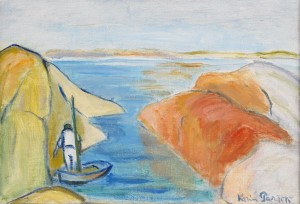 I Havsviken - Nära Islandsberg Och Gullholmen
Price SEK 26,000 (€3,029)
Estimated SEK 18,000–20,000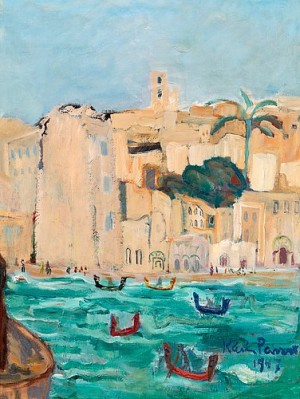 Price SEK 38,250 (€4,452) Incl. buyer's premium
Estimated SEK 35,000–40,000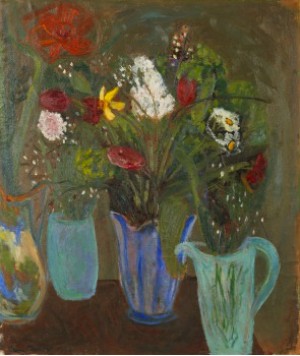 Stilleben Med Blommor I Vaser
(1941)
Price SEK 20,000 (€2,248)
Estimated SEK 25,000–30,000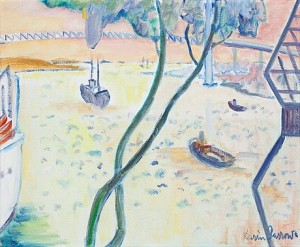 Göteborgs Hamninlopp
Price SEK 35,000 (€3,780)
Estimated SEK 18,000–20,000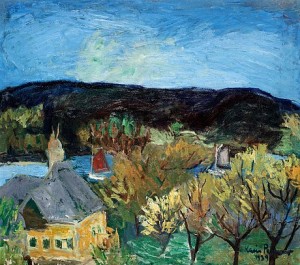 Segelbåtar I Sundet, Västkusten
(1939)
Price SEK 45,000 (€4,887)
Estimated SEK 30,000–35,000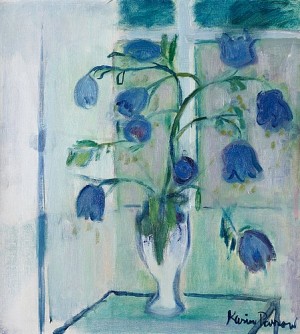 Blå Blommor
Price SEK 24,000 (€2,607)
Estimated SEK 10,000–12,000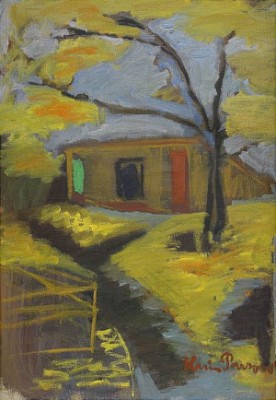 Trädgårdshörna
Price SEK 12,000 (€1,178)
Estimated SEK 10,000–12,000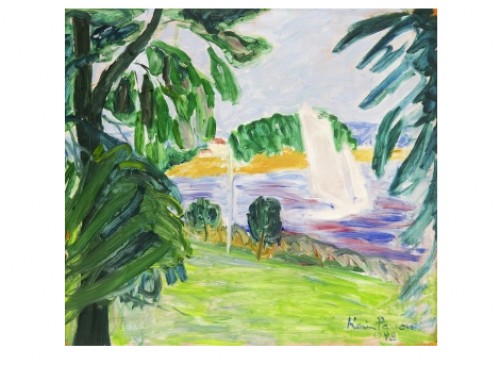 Price SEK 27,000 (€2,546)
Estimated SEK 15,000–20,000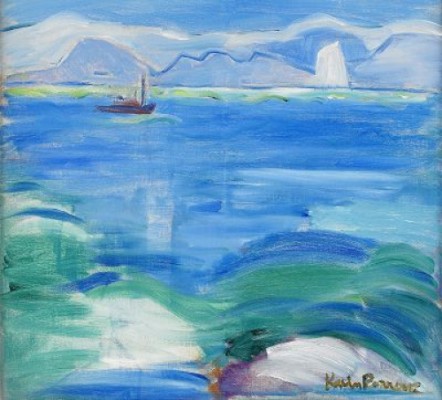 Vid Azorerna
Price SEK 22,000 (€2,056)
Estimated SEK 12,000–15,000
Stilleben Med äpplen
Price SEK 12,000 (€1,212)
Estimated SEK 15,000–20,000
Lyktan - Marstrand
Price SEK 35,000 (€3,763)
Estimated SEK 35,000–40,000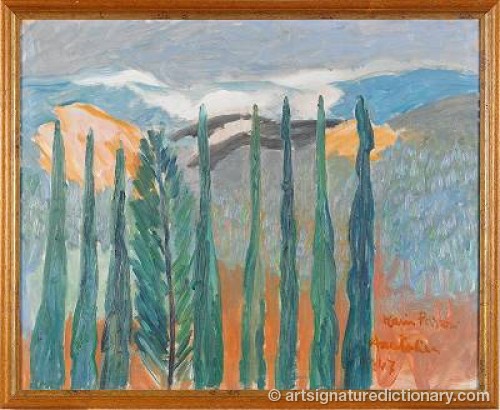 Skogsvy Från Bergslandskap
(1947)
Price 4,600 (€495)
Estimated 5,000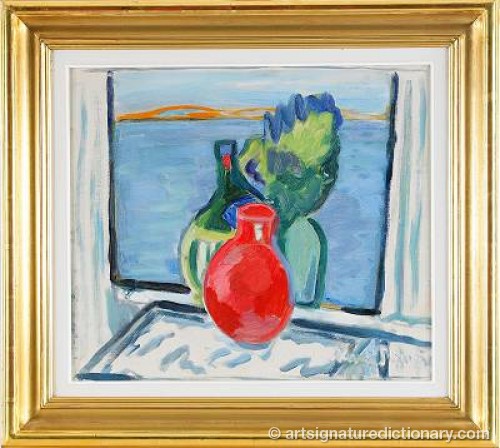 Utsikt Från Islandsberg Mot Gräsholmarna
Price SEK 14,000 (€1,505)
Estimated SEK 8,000