Karl HULTSTRÖM

1884–1973, Sweden
Also known as: KH
Name
Gustav Adolf, Kael, Mauritz HULTSTRÖM
Karl Hultström, sculptor, studied at the Art Academy in Stockholm, Sweden. He has done decorative skulprurer, reliefs, portrait busts, including the artist John Bauer.
Karl Hultström studerade vid Konstakademien i Stockholm. Han har modellerat Engelbrektsmonumentet i Falun, monument över John Bauer i Jönköping, fontänen Befriaren i Örebro, samt fontänen S:t Kristoffer i Stockholm. Har dessutom gjort dekorativa reliefer, porträttbyster,av prins Carl och Gustaf Cederström, och även gjort medaljer.

Representerad:
Moderna Muséet i Stockholm, Nyköpings och Västerås muséer, samt i Wien.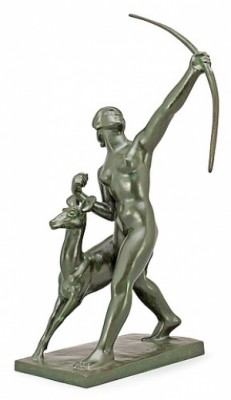 Diana
Price SEK 14,662 (€1,648) Incl. buyer's premium
Estimated SEK 6,000–8,000

Orfeus
Price SEK 7,000 (€787)
Estimated SEK 5,000–7,000
Figurin Poserande Kvinna Förgylld Brons
Price SEK 1,300 (€128)
Estimated SEK 800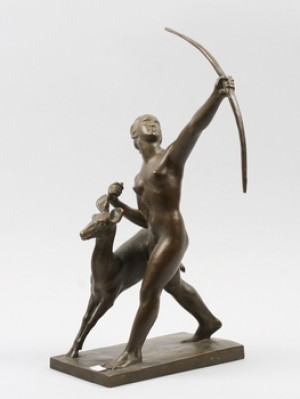 Diana På Jakt
Price SEK 5,400 (€495)
Estimated SEK 2,500