Ludvig RICHARDE

1862–1929, Sweden
Name
Otto, Ludvig, RICHARDE
Louis Richard studied in Stockholm, later in Copenhagen. He undertook study tours to several countries in Europe. He was a marine painter, but also painted landscapes, often from Hallandsåsen.

Represented:
Art Museum of Gothenburg, Gothenburg Historical Museum and in Lund konviktorium.

Source: Composed of a variety of sources from the internet.
Otto Ludvig Richarde studerade först i Stockholm, sedan i Köpenhamn och företog studieresor till flera länder i Europa. Han var marinmålare, men målade även landskap, ofta från Hallandsåsen.

Representerad:
Göteborgs Konstmuseum, Göteborgs Historiska museum och i Lunds konviktorium.

Källa: Sammansatt av olika källor från internet.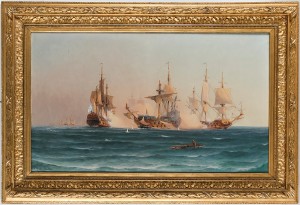 Sjöslaget Utanför Sandhamn Den 24 Maj 1719 Mellan 40-kanonskeppet "wachtmeister" Under Befäl Av Kommendör Anton Johan Wrangel Och En överlägsen Rysk Eskader
(-06)
Price SEK 49,700 (€5,202)
Estimated SEK 20,000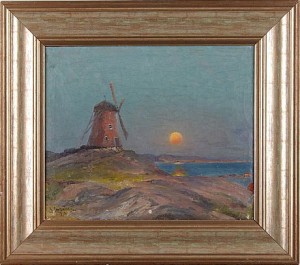 Price SEK 1,400 (€159)
Estimated SEK 1,500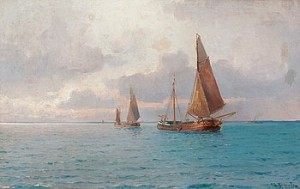 Aftonstämning Till Havs
Price EUR 1,705
Estimated EUR 400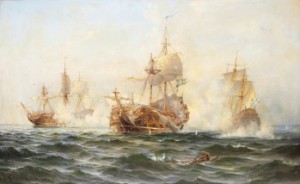 Linjeskeppet Wachtmeisters Strid Mot En Rysk Eskader 1719
(1895)
Price SEK 100,000 (€11,245)
Estimated SEK 100,000–150,000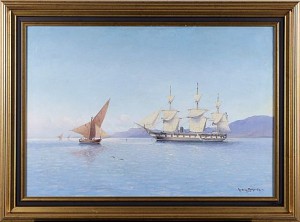 Fregatten Wanadis Till Ankars Utanför Franska Medelhavskusten
(-91)
Price SEK 0 (€0) Not sold
Estimated SEK 8,000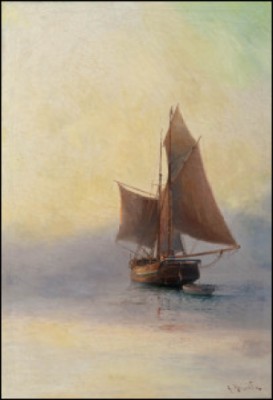 Morning Fog
Price EUR 1,200
Estimated EUR 1,000–1,500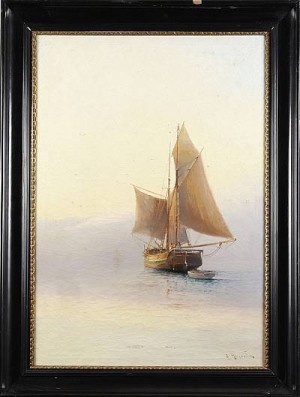 Segelskuta
Price SEK 4,200 (€403)
Estimated SEK 2,000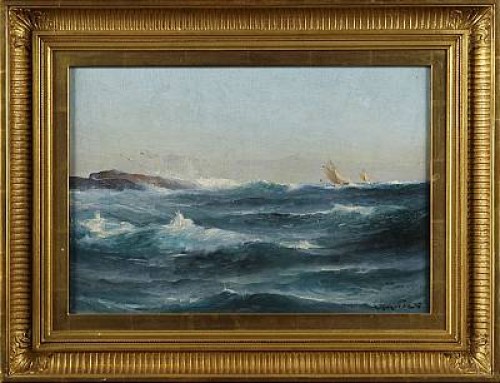 Bränningar Fr Westkusten"
(1905)
Price SEK 3,500 (€347)
Estimated SEK 2,500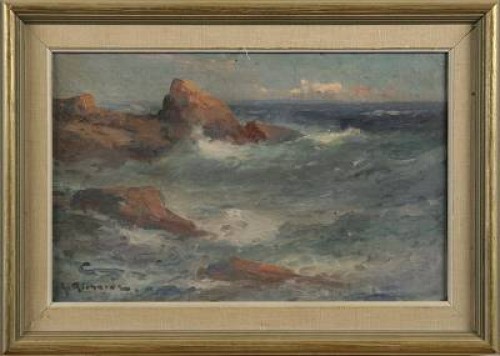 Solbelysta Klippor
Price SEK 500 (€49)
Estimated SEK 1,500