Michael DAHL
1659–1743, Sweden/England
Also known as: Mikael Dahl
Michael Dahl. Swedish painter, born in Stockholm on 29 September 1659. At the age of 23 he moved to London for a three-year stay and, from 1685, travelled and worked in Paris, Venice, Rome and Frankfurt. In 1689, having increased his professional and travelling experience, he returned to London and established a practice as a portrait painter. His practice flourishing, he rejected the invitation in 1698 to return to Sweden as court painter at Stockholm. His earlier friendship with the painter Godfrey Kneller (1646–1723) suffered somewhat from the increasing competition between the two. Dahl's most important works at the National Maritime Museum, London, for example, demand comparison with those of Kneller. These are the results of a commission made around 1702–08 by Queen Anne and Prince George to paint a series of portraits of contemporary admirals – effectively a continuation of Sir Peter Lely's 'Flagmen of Lowestoft'– for the Royal Collection. The commission was divided between the two, with each painting seven portraits. The results (as with most of Lely's series) are now largely in the National Maritime Museum, London, as part of the Greenwich Hospital Collection, to which they were presented by George IV in 1824. Following Kneller's death in 1723, Dahl had the largest portrait practice in the country. Having converted to Roman Catholicism during his time in Rome, he was suspected of being a Jacobite sympathiser and lost all favour at the court under the Hanoverians. His prestige among the burgher classes, however, did not decline. He died in London on 20 October 1743 two years after his son Michael, who had also been a painter.
Source: http://www.nmm.ac.uk/mag/pages/mnuInDepth/Biography.cfm?biog=159
Michael (Mikael) Dahl lärde sig barockmåleriets teknik i den store David von Ehrenstrahls målerifabrik. Han kom till London redan 1682 där han blev mest verksam, påverkad av Van Dyck och särskilt Kneller. Under åren 1684-1689 vistades han i Paris och därefter en kort tid i Venedig och Rom. I synnerhet vistelsen i Rom har haft stor betydelse för honom. Efter återkomsten till London blev han snart en eftersökt porträttmålare och konkurrent till sin forne lärare Kneller. Samma klientel ur överklassen, som han hade.
Av stor betydelse för honom var kontakten med Prins Georg av Danmark, som var make till Anna Stuart, dotter till Karl den XII. Då hon blev drottning 1702 nådde han sin högsta popularitet. Tillsammans med Kneller kom han att ingå i den första Kungliga Konstakademien. Han hade då en fashionabel ateljé med en hel stab av medarbetare och blev en förmögen man. Karl den XII utnämnde honom till kunglig hovmålare och ville att han skulle återvända till Sverige, men han tackade nej. 1705 målar han den berömda porträttet av krigarkungen, som nu finns på Nationalmuseum i Stockholm.
Han öppnade en målarskola i London och många svenska målare sökte sig dit. Lorens Pasch d.ä. var elev för honom.
Han var den förste svenske målaren som levde som en furste omgiven av beundrare och beundrarinnor, som en svensk ambassadör. Han blev aldrig en nyskapare, men en god representant för tidens estetik. Aktad och älskad för sin vänliga person. Under sin levnad uppgick hans dokumenterade verk till minst 500 stycken.

Representerad:
Nationalmuseum i Stockholm med flera porträtt, av Karl XII, samt med Den heliga familjen. Ett stort porträtt finns i Malmö Museum. Georg, Prins av Danmark i Kensington Palace. James Butler, National Portrait Gallery.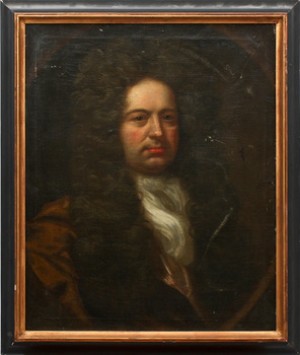 Porträtt Av Adelsman
Price SEK 8,200 (€927)
Estimated SEK 10,000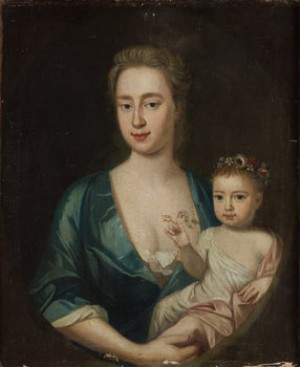 Mor Med Barn Prydd Med Blomsterkrans
Price SEK 7,000 (€799)
Estimated SEK 9,000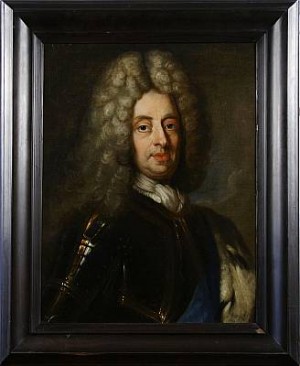 Tillskriven: Porträtt Av Officer Iklädd Rustning Och Hermelinbrämad Mantel - Bröstbild
Price SEK 16,000 (€1,654)
Estimated SEK 10,000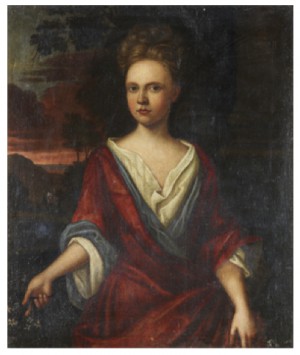 Flicka Med Blommor
Price SEK 9,000 (€860)
Estimated SEK 8,000–10,000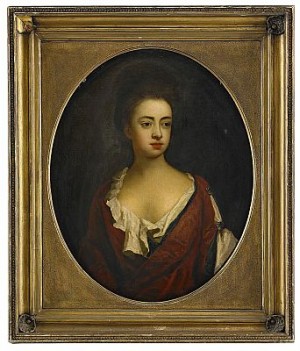 Porträtt Föreställande Ung Dam Iklädd Röd Klänning Med Krås - Midjebild
Price SEK 0 (€0) Not sold
Estimated SEK 18,000–20,000