Nalle 'Nalle W.' WERNER
1913–1991, Sweden
Name
Bengt Erik Björn 'Nalle W.' WERNER
Bengt Erik Björn (Nalle) Werner, was the brother of artist Gösta Werner. He studied at the Isaac Grünewald\'s painting school and at the Academy, the Accademia Belle Arti in Rome. He undertook study tours to England, Germany, Holland, Italy and the United States. He worked with the clean, clear compositions, full of dynamic life. He has performed in various advanced graphics techniques. He debuted in 1944 in Örnsköldsvik. He belonged to the \"Grödinge\" group.
Represented: National Museum in Stockholm, Norrköping and museums in Östersund, in Gelsenkirchen, Milan and Fulda City collectors, and the National Gallery in Oslo and the Brooklyn Museum.
Bengt Erik Björn (Nalle) Werner, var bror till konstnären Gösta Werner. Han studerade vid Isaac Grünewalds målarskola och vid Konstakademin, Accademia de Belle Arti i Rom. Han företog studieresor till England, Tyskland, Holland, Italien och USA. Han arbetade med rena och klara kompositioner, fyllda av dynamiskt liv. Han har utfört avancerad grafik i olika tekniker. Han debuterade 1944 i Örnsköldsvik. Han tillhörde Grödingegruppen.

Representerad:
Nationalmuseum i Stockholm, muséerna i Norrköping och Östersund, i Gelsenkirchen, Milano och Fulda stads samlingar, samt i Nasjonalgalleriet i Oslo och Brooklyn Museum.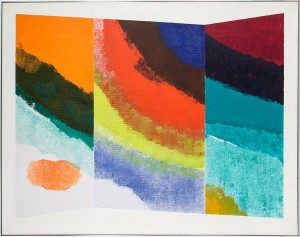 Sfärisk Treklang/triptyk
(1976)
Price SEK 6,600 (€711) Not sold
Estimated SEK 20,000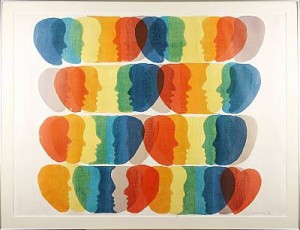 Price SEK 2,500 (€258)
Estimated SEK 1,500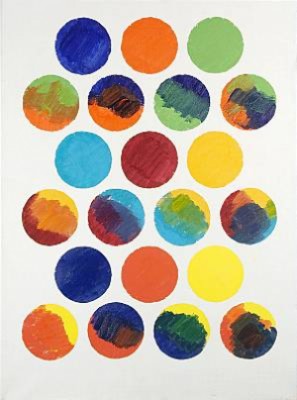 Färgplan
Price SEK 3,200 (€328)
Estimated SEK 1,500