Olle BONNIÉR
1925–2016, USA/Sweden
Also known as: OB

Verdict of guilty
5000-K122668-15
Oil on canvas, signed "O. Bonnier -54", geometric composition, size about 117x116 cm. The painting was submitted to a major auction house for sale. The artist's daughter provided information about målninen was a forgery. The painting was confiscated and subsequent investigation revealed that the painting was a forgery.
Olja på duk, signerad "O. Bonnier -54", geometrisk komposition, storlek ca 117x116 cm. Målningen lämnades till ett större Auktionhus för försäljning. Konstnärens dotter inkom med uppgifter om att målninen var en förfalskning. Målningen togs i beslag och påföljande utredning visade att målningen är en förfalskning.



























Olle Bonnier studied at the Technical School, and at the Isaac Grünewald\'s painting school. His paintings are characterized during the 40th century by the elements of early Cubism. In the 50s he released a more lyrical paintings. In 1974 he traveled to Central America and Mexico. He teaches in Xalapa, Mexico. In 1980 he bought a studio in New York, USA.
Represented: National Museum in Stockholm, Moderna Museet in Stockholm, Gothenburg Museum of Art, Malmö Museum and Museum of Norrköping.

Source: Composed of a variety of sources from the internet.
Olle Bonnier studerade vid Tekniska skolan, och vid Isaac Grünewalds målarskola. Hans måleri kännetecknas under 40-talet av inslag av tidig kubism. På 50-talet övergår han till ett mer lyriskt måleri. 1974 reser han till Centralamerika och Mexico. Han undervisar i Xalapa i Mexico. 1980 skaffar han sig en ateljé i new York, USA.

Utställningar:
Ung Konst på Färg och Form 1947 och Réalités Nouvelles i Paris, 1948, 1949 och 1951. Galleri Blanche, Konkret 1949. Galerie Denise René, L`art suédois 1953. Separatutställning i Mexico City 1978. Thielska Galleriet 1982. Konstakademien i Stockholm, en stor utställning 1995.
Offentlig utsmyckning: väggmålning, Sagan om ljuset, Blåsboskolan i Västerås, 1952-1954. Väggmålning i Svenska Bostäders kontorshus i Vällingby 1954-1955, väggmålning, stucco lustro, i Astras matsal i Södertälje 1955-1956, väggmålning, Lek i regn, Fornbackaskolan i Södertälje 1972-1973. En reief, Pelota för GIH i Stockholm 1979-1980.
Ljusspel och dekor till baletten Spel för 8, 1962 i samarbete med Karl Birger Blomdahl och Birgit Åkesson.

Representerad:
Nationalmuseum i Stockholm, Moderna Muséet i Stockholm, Göteborgs Konstmuseum, Malmö Museum och Norrköpings museum.

Källa: Sammansatt av olika källor från internet.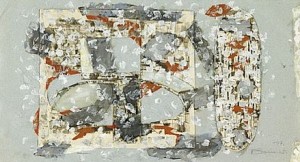 Price SEK 8,000 (€884)
Estimated SEK 100,000–12,000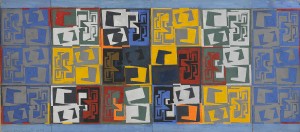 Förlaga Till Ridån I Lycksele Småskoleseminarium
(1954)
Price SEK 19,000 (€2,214)
Estimated SEK 15,000–18,000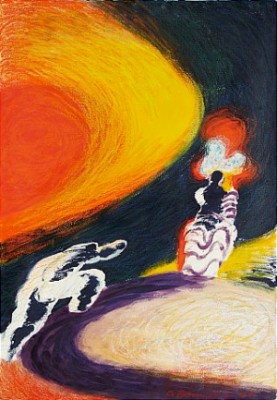 Figurativ Komposition
(-88)
Price SEK 4,000 (€467) Not sold
Estimated SEK 10,000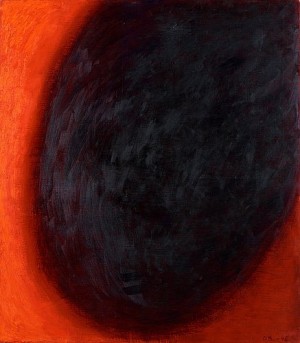 Price SEK 48,450 (€5,640) Incl. buyer's premium
Estimated SEK 50,000–70,000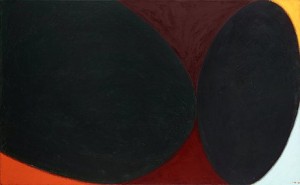 Pulserande Dubbelmembran
(-48)
Price SEK 761,582 (€88,648) Incl. buyer's premium
Estimated SEK 600,000–800,000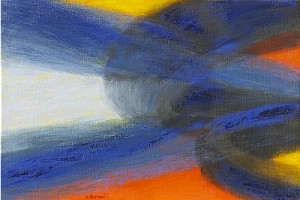 Solvindar Iii
Price SEK 16,000 (€1,792)
Estimated SEK 15,000–18,000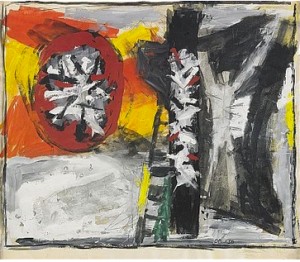 Price SEK 7,000 (€784)
Estimated SEK 8,000–10,000

Untitled
Price SEK 13,000 (€1,456)
Estimated SEK 10,000–12,000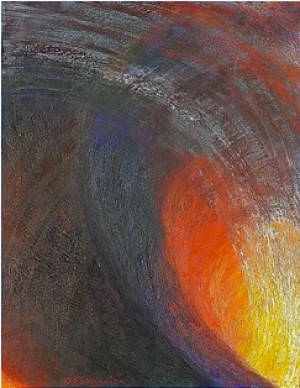 Glödande Rymd
Price SEK 38,000 (€4,255)
Estimated SEK 20,000–25,000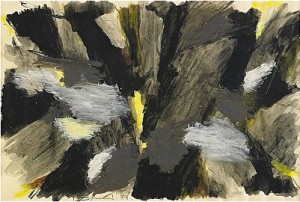 Price SEK 8,000 (€896)
Estimated SEK 8,000–12,000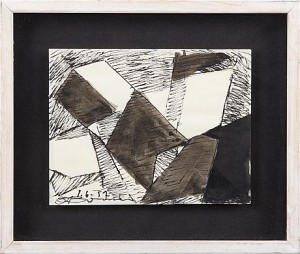 Price SEK 0 (€0) Not sold
Estimated SEK 4,000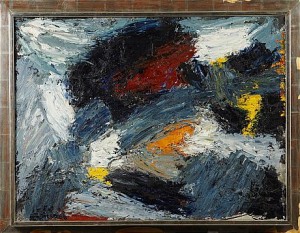 Price SEK 9,800 (€1,076)
Estimated SEK 12,000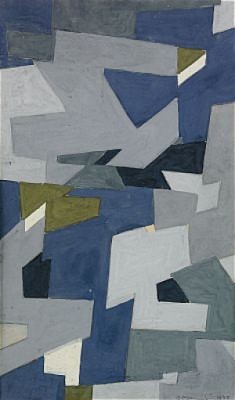 Price SEK 28,000 (€3,041)
Estimated SEK 30,000–35,000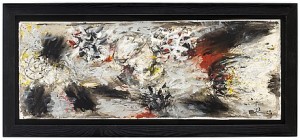 Price SEK 19,000 (€2,064)
Estimated SEK 12,000–15,000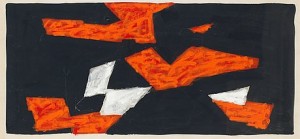 Komposition I Orange, Svart Och Vitt
Price SEK 26,000 (€2,824)
Estimated SEK 18,000–20,000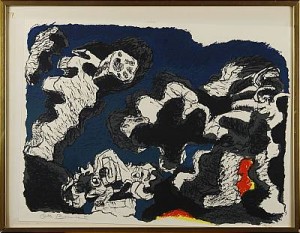 Komposition
Price SEK 1,000 (€106)
Estimated SEK 1,000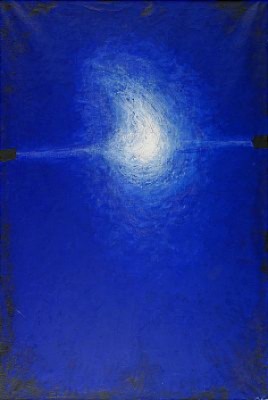 Membran
Price SEK 70,000 (€7,280)
Estimated SEK 20,000–25,000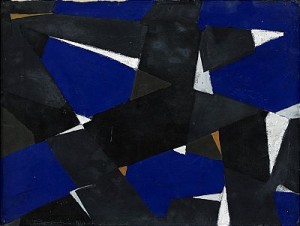 Price SEK 7,500 (€780)
Estimated SEK 8,000–10,000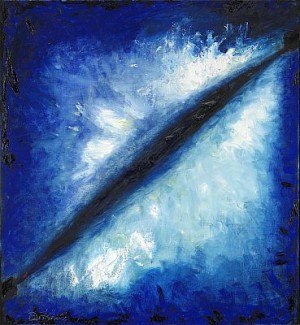 Price SEK 50,000 (€5,200)
Estimated SEK 12,000–15,000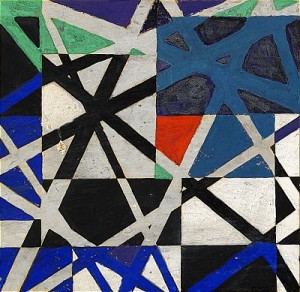 Price SEK 30,000 (€3,120)
Estimated SEK 30,000–40,000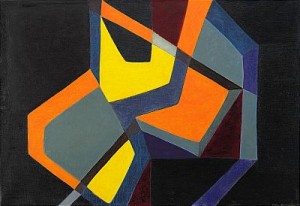 Price SEK 28,000 (€2,912)
Estimated SEK 40,000–50,000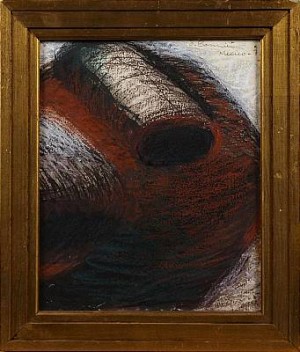 Price SEK 2,500 (€244)
Estimated SEK 2,000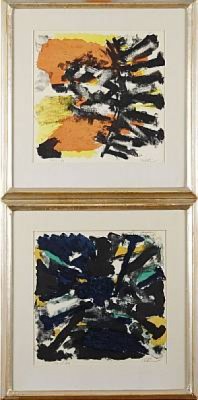 Price SEK 700 (€68)
Estimated SEK 1,200
Price SEK 11,000 (€1,062)
Estimated SEK 6,000–8,000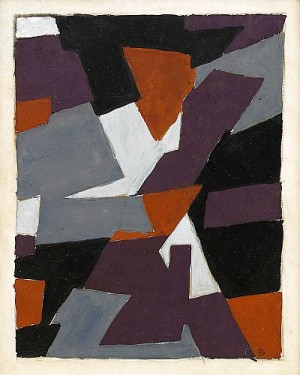 Komposition
Price SEK 10,000 (€966)
Estimated SEK 8,000–10,000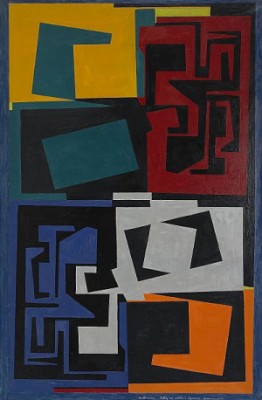 Positiv-negativ
(1954-55)
Price SEK 340,000 (€32,837)
Estimated SEK 350,000–400,000
Komposition
Price SEK 3,100 (€299)
Estimated SEK 2,700
Membran
Price SEK 800 (€78)
Estimated SEK 1,000
New York
Price SEK 3,000 (€293)
Estimated SEK 1,500
Komposition
Price SEK 1,200 (€118)
Estimated SEK 1,000–1,500
Geometrisk Komposition
Price SEK 4,500 (€442)
Estimated SEK 3,000–4,000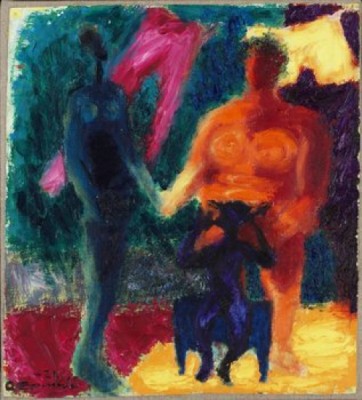 Price SEK 8,000 (€785)
Estimated SEK 8,000–10,000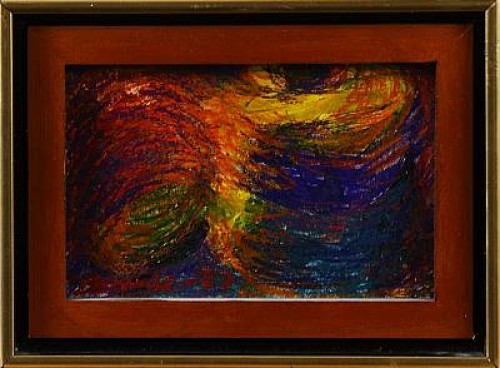 Price SEK 2,500 (€248)
Estimated SEK 1,000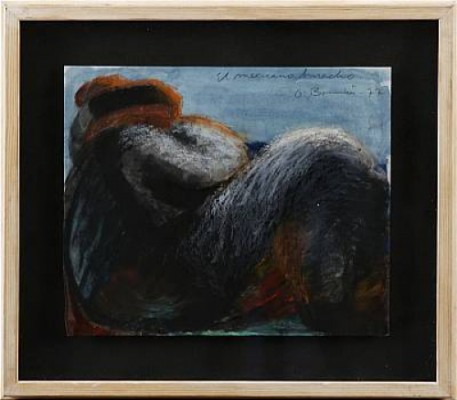 El Mexicano Burecho
(1977)
Price SEK 1,600 (€159)
Estimated SEK 2,500