Ossian ELGSTRÖM

1883–1950, Sweden
Also known as: OE, E
Name
Josef David, Ossian, ELGSTRÖM
Ossian Elgström studied at the Art Academy. He undertook study tours to France and Denmark. He has signed and illustrated for newspapers and books. Represented: National Museum in Stockholm, Gothenburg Art Museum, Museum in Västerås, Lund and Kristianstad, Landskrona, and many places abroad.

Source: Composed of a variety of sources from the internet.
Ossian Elgström studerade vid Konstakademien samt i Köpenhamn och Paris. Han företog studieresor till Frankrike och Danmark. Han har bl.a. tecknat och illustrerat till dagspressen och böcker.

Representerad:
Nationalmuseum i Stockholm, Göteborgs Konstmuseum, museum i Västerås, Lund, Kristianstad och Landskrona samt flerstädes i utlandet.

Källa: Sammansatt av olika källor från internet.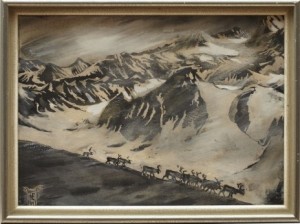 "ömsesidig överrraskning", "rengärdet" (3st Varav Ett Ffg), "lapp Och Ren", "morgonhumör" Samt "renhjord På Fjället"
(1941)
Price SEK 3,000 (€325)
Estimated SEK 1,000–1,500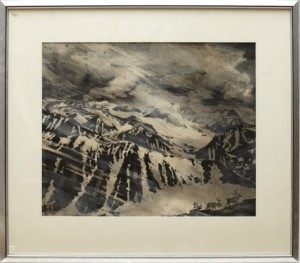 Fjällandskap
Price SEK 1,800 (€195)
Estimated SEK 1,000–1,500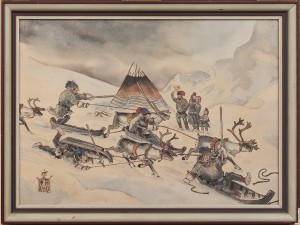 Solvalla Vid Polcirkeln
(1942)
Price SEK 1,500 (€166)
Estimated SEK 3,000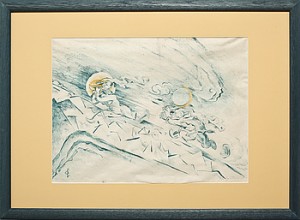 Figurscen
Price SEK 2,600 (€316)
Estimated SEK 3,000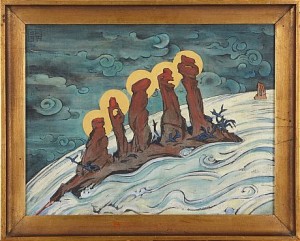 Price SEK 2,200 (€243)
Estimated SEK 1,500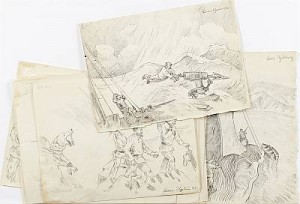 (18 St) Bla Ilustrationer
(1945/1947)
Price SEK 1,200 (€134)
Estimated SEK 1,500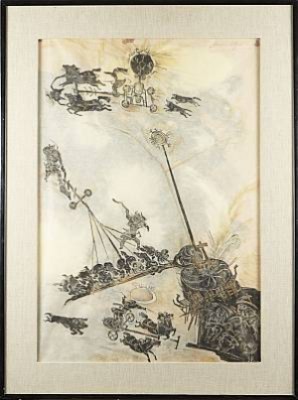 Krigsscen
Price SEK 800 (€86)
Estimated SEK 1,500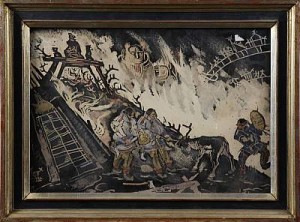 Price SEK 3,500 (€344)
Estimated SEK 2,000
(2) Historiska Miniatyrer I & Ii, "kung Fjolnes Drunknar I öl" & Gustaf Ii Adolf Får Idén Till Läderkanonen
(1901)
Price SEK 1,700 (€169)
Estimated SEK 2,000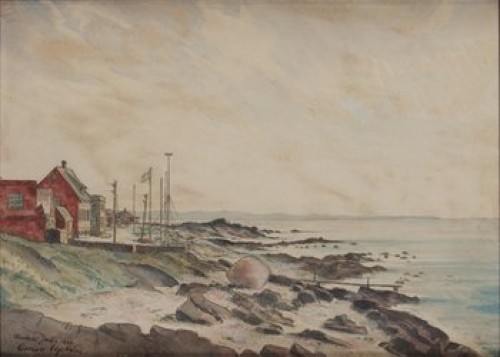 Motiv Från Morgonbryggan Och Husen Vid Sta Toras Väg, Torekov
(1942)
Price SEK 4,200 (€412)
Estimated SEK 4,000–5,000
Galeas, Motiv Från Piren I Torekov
(1938)
Price SEK 1,000 (€98)
Estimated SEK 2,000–2,500