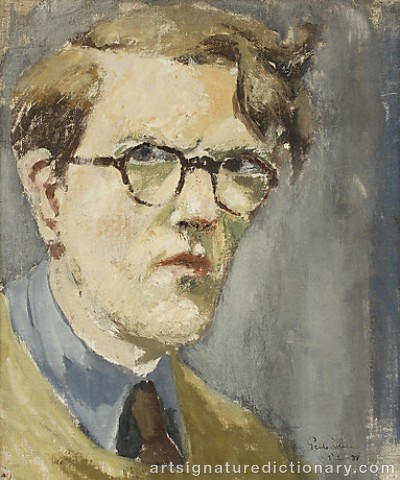 Pelle ÅBERG
1909–1964, Sweden

Verdict of guilty
PHM Nr.111
Oil on board, 61x34 cm, signed Pelle Åberg. The signature in the lower right corner has probably been painted after the painting was painted. In the lower left corner is damage that can be interpreted as washing away of any kind. The painting is of too poor quality to be a Pelle Åberg. Pelle Åberg has a tender and intimate modeling. He also painted clowns, but this is not Åberg clowns. He had quite a different view of humanity than this picture shows. It is very stylish, finger-painted finish, probably by a skilled copyists. The signature is not the same style as Pelle Åberg, it is clumsily done. It is probably painted by anyone other than the person who made the painting. The motive and manner of painting is not characteristic of Pelle Åberg. The district court's assessment: The painting is not painted by Pelle Åberg, it is a forgery.
Oäkta förfalskning. Olja på kartong, 61x34 cm, signerad Pelle Åberg. Signaturen i nedre högra hörnet har troligen satts dit efter det tavlan målats. I nedre vänstra hörnet finns skador som kan tolkas som borttvättning av något slag. Tavlan är av för dålig kvalitet för att vara en Pelle Åberg. Pelle Åberg målade ofta småborgerliga motiv, till exempel två gamla. Han har en öm och intim modellering. Han målade också clowner men detta är inte Åbergs clowner. Han hade helt annan människouppfattning än denna tavla redovisar. Den är mycket flott och fingerfärdigt målad, troligen av en skicklig kopist. Namnteckningen håller emellertid inte samma stil utan är fumlig. Den är troligen ditmålad av annan än den som gjort tavlan. Motivet och sättet att måla är inte karakteristiskt för Pelle Åberg. Detta är ej hans verk. Tingsrätten bedömning: Tavlan är ej målad av Pelle Åberg, det är en förfalskning.


Verdict of guilty
DB 347/C3-5-015-81/DB 148 Hovrätt (int.nr. PHM3770:17c)
Oil painting on panel. Portrait of a woman, signed "Pelle Aberg", 48x39 cm. Ostensibly picturing a genuine painting by the artist Pelle Åberg. The painting has been seized by police and after examination assessed as a forgery.
Oljemålning på pannå. Porträtt av en kvinna, signerad "Pelle Åberg", 48x39 cm. Skenbart föreställande en äkta målning utförd av konstnären Pelle Åberg. Målningen har tagits i beslag av polis och efter utredning bedömts som en förfalskning.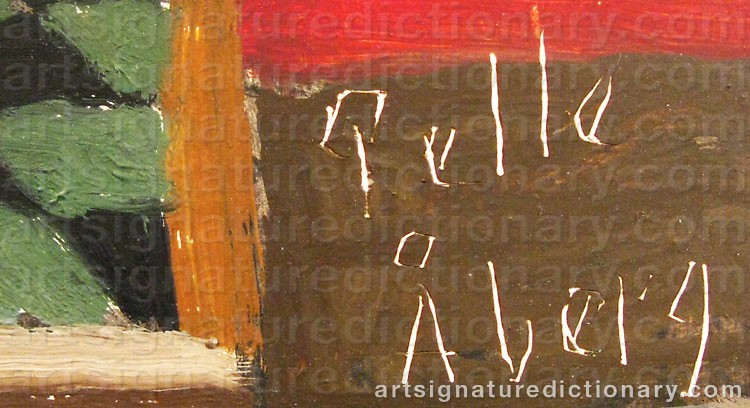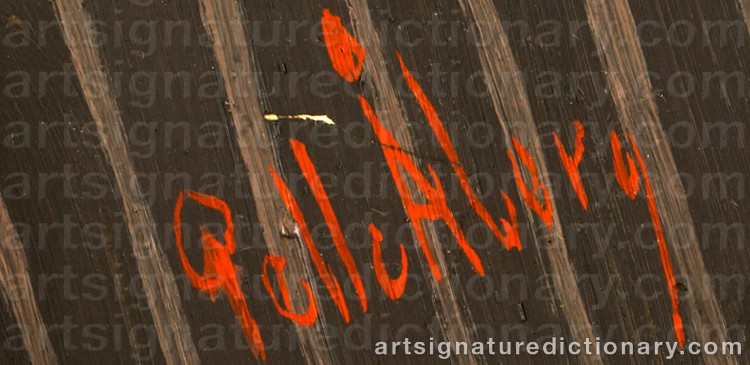 Name
Per Axel, Pelle, ÅBERG
Pelle Åberg föddes i Stockholm 1909 och avled där 1964. Utbildningen började hos fadern och avslutades med studieresor till Italien, Frankrike, England och Spanien. Däremellan studerade Åberg på Tekniska skolan i Stockholm 1927-1929. Idag känner vi Pelle Åberg som en folklivsskildrare med sinne för humor. Bland motiven, oftast utförda i olja, finner man clowner, damer med lustiga hattar, åldringar, prostituerade och lekfulla stadsbilder. Åberg förknippas idag också med dekorationer för Södra teatern och Scalateatern, bland de offentliga arbetena kan nämnas kyrkorna i Öjebyn och Enånger. Åberg deltog flitigt i Stockholms konstliv och tillhörde konstnärsgruppen 'De unga'.
Source: www.bukowskis.com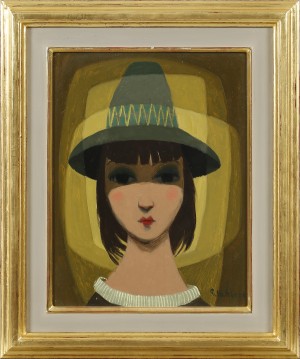 Flicka Med Grön Hatt
Price SEK 20,000 (€2,098)
Estimated SEK 16,000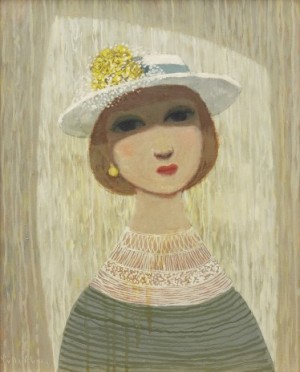 Flicka Med Hatt
Price SEK 16,000 (€1,722)
Estimated SEK 12,000–15,000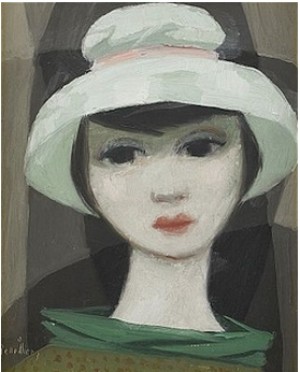 Flicka I Grönt
Price SEK 30,000 (€3,267)
Estimated SEK 15,000–20,000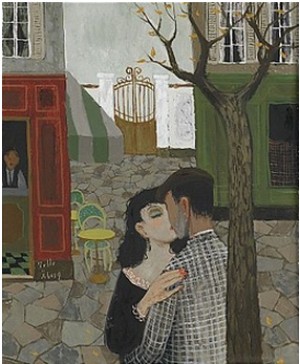 Kyssen
Price SEK 55,000 (€5,990)
Estimated SEK 25,000–30,000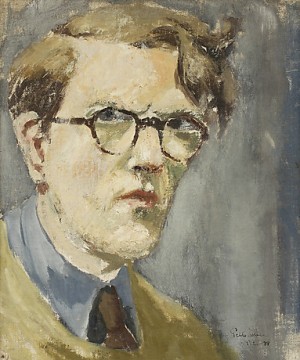 Price SEK 2,400 (€277)
Estimated SEK 3,000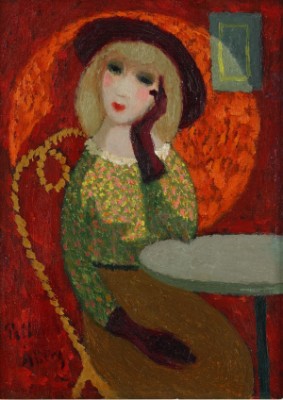 Den Sötaste Av Dem Alla
Price SEK 24,000 (€2,796)
Estimated SEK 25,000–30,000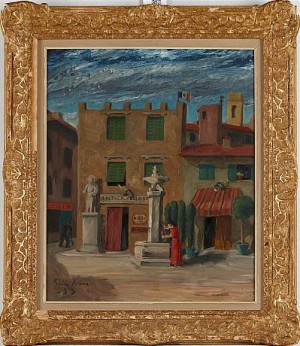 Price SEK 5,600 (€649) Not sold
Estimated SEK 10,000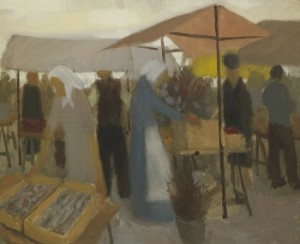 Torghandel
Price SEK 7,500 (€843)
Estimated SEK 8,000–10,000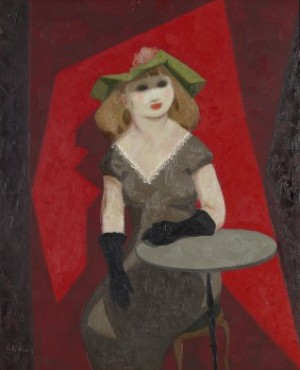 Ung Kvinna Vid Cafébord
Price SEK 27,000 (€3,036)
Estimated SEK 15,000–18,000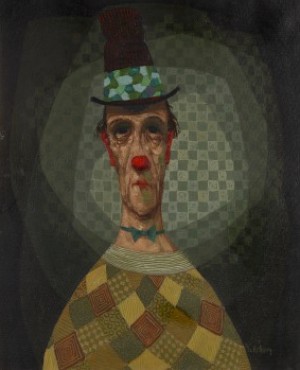 Clown
Price SEK 21,000 (€2,361)
Estimated SEK 20,000–25,000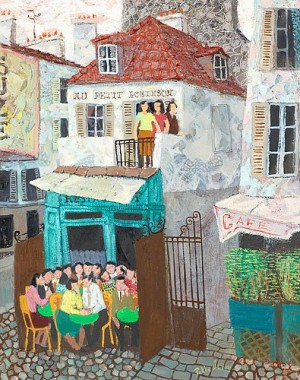 Au Petit Robinson
Price SEK 35,000 (€3,735)
Estimated SEK 30,000–35,000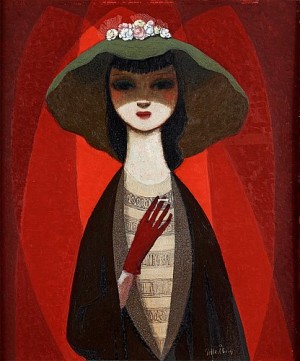 Dam Med Cigarett
Price SEK 42,000 (€4,481)
Estimated SEK 20,000–25,000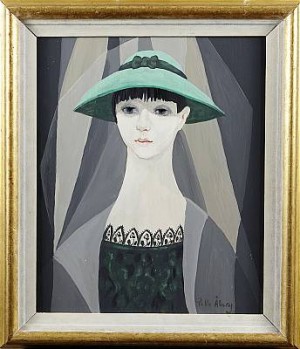 Flicka I Grön Hatt
Price SEK 12,000 (€1,340)
Estimated SEK 15,000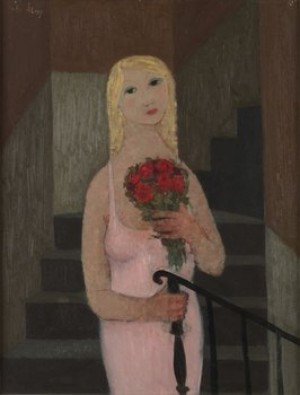 Flicka Med Bukett
Price SEK 19,000 (€1,896)
Estimated SEK 12,000–15,000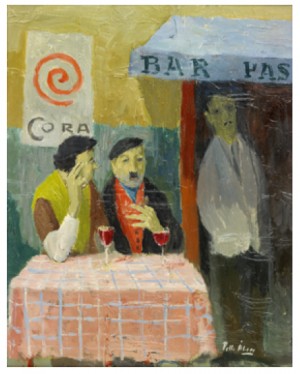 Vid Cafébordet
Price SEK 13,000 (€1,243)
Estimated SEK 15,000–20,000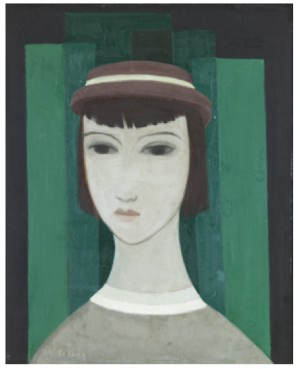 Ung Flicka Med Hatt
Price SEK 11,000 (€1,052)
Estimated SEK 8,000–10,000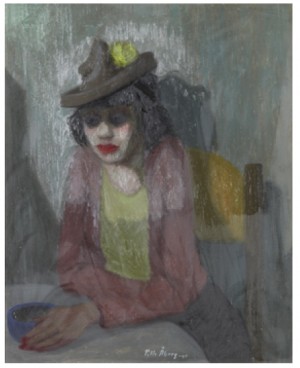 Ensam Vid Cafébordet
(1945)
Price SEK 8,000 (€765)
Estimated SEK 10,000–12,000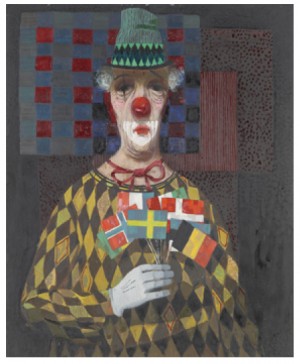 Clown Med Flaggor
Price SEK 31,000 (€2,964)
Estimated SEK 20,000–25,000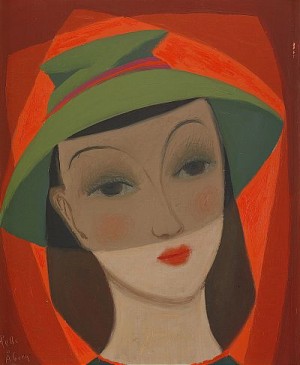 Flicka I Grön Hatt
Price SEK 22,000 (€2,160)
Estimated SEK 15,000–20,000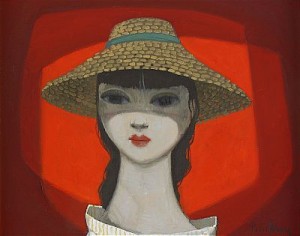 Flicka I Stråhatt
Price SEK 44,000 (€4,321)
Estimated SEK 30,000–35,000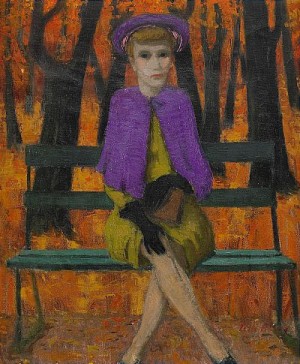 Flicka På Parkbänk
Price SEK 34,000 (€3,339)
Estimated SEK 30,000–35,000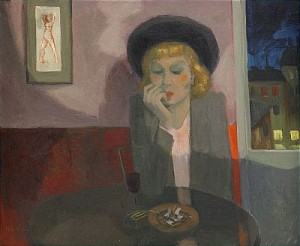 Flicka På Café
Price SEK 42,000 (€4,124)
Estimated SEK 18,000–20,000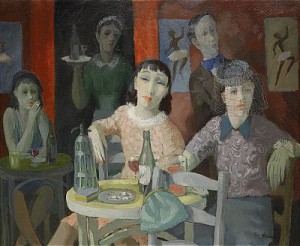 Caféinteriör
Price SEK 38,000 (€3,732)
Estimated SEK 30,000–40,000
Uppvaktningen
Price SEK 12,000 (€1,178)
Estimated SEK 15,000–20,000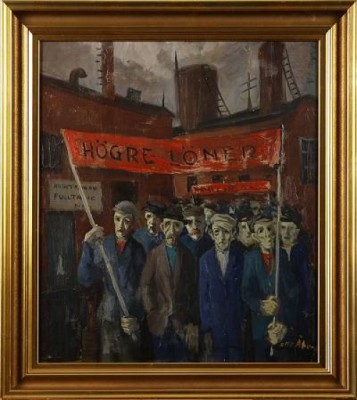 Högre Löner
Price SEK 4,500 (€429)
Estimated SEK 6,000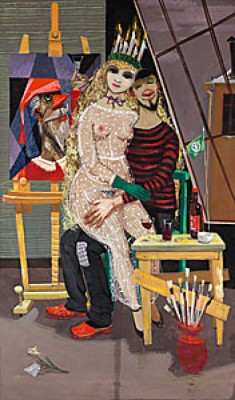 Lucia 1958
Price SEK 94,000 (€8,785)
Estimated SEK 60,000–80,000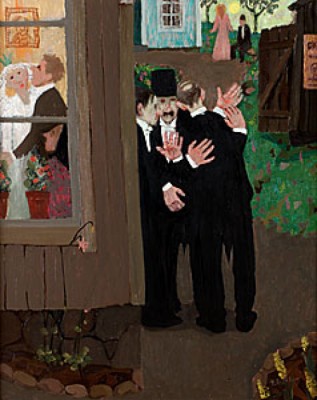 Bröllopet
Price SEK 14,000 (€1,308)
Estimated SEK 20,000–30,000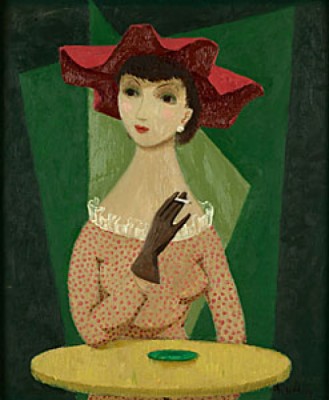 Flicka Med Röd Hatt
Price SEK 50,000 (€4,673)
Estimated SEK 15,000–20,000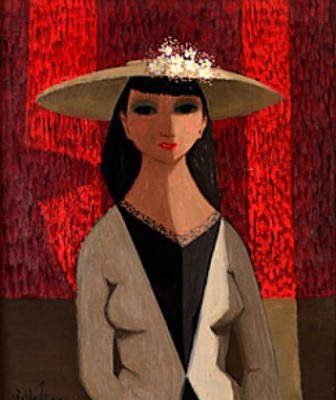 Flicka I Rött
Price SEK 30,000 (€3,030)
Estimated SEK 25,000–30,000
Caféflicka
Price SEK 32,000 (€3,232)
Estimated SEK 25,000–30,000