Pierre OLOFSSON

1921–1996, France/Sweden
Name
Pierre, Sager OLOFSSON
Pierre Olofsson was the son of a French artist who participated on the American side in World War one and later emigrated to the United States. Pierre returned to Sweden with his mother. He studied at Otte Sköld painting school, and at the Art Academy of Fougstedt. He has worked with abstract meandering circles, even in his sculptures. He received the Carl Larsson scholarship 1948.
Represented: National Museum in Stockholm, Moderna Museet in Stockholm, Gothenburg Museum of Art, Norrköping Museum and in New York.
Pierre Olofsson var son till en fransk konstnär som deltagit på amerikansk sida i första världskriget och senare utvandrat till USA. Pierre återvände som litet barn med sim mor till Sverige. Han studerade vid Otte Sköld målarskola, samt vid Konstakademien för Fougstedt. Han har arbetat abstrakt med slingrande rundlar, även i sina skulpturer. Han erhöll Carl Larsson stipendiet 1948.
Han deltog med större kollektioner tillsammans med generationskamrater på Färg och Form i Stockholm, Ung Konst. Under beteckningen, Konkret, ställde han ut på Galleri Blanche tillsammans med Olle Bonniér, Karl Axel Pehrson och Arne Jones. Han har även ställt ut på temautställningen, -40-tal, på Skånska Konstmuseum i Lund, Réalités Nouvelle i Paris 1949. Svensk kubism och konkretism i Gallerie Denise i Paris 1953.

Offentlig utsmyckning:
Stucco-lustrovägg i AB Astra, Södertälje, dekor i Uppsala stadsteater och Dramaten, samt fontäner i Uppsala och Kiruna.
Representerad:
Nationalmuseum i Stockholm, Moderna Muséet i Stockholm, Göteborgs Konstmuseum, Norrköpings museum och i N.Y.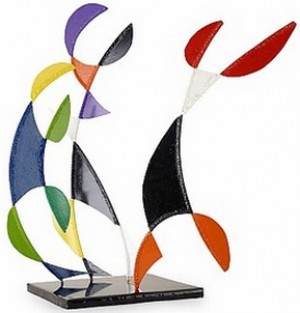 Dansen
(Executed in 1991)
Price SEK 40,000 (€4,420)
Estimated SEK 20,000–25,000

Kontrapunkt
Price SEK 100,000 (€11,050)
Estimated SEK 100,000–125,000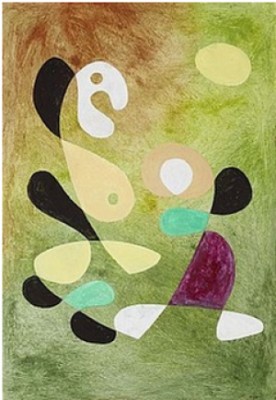 Untitled
Price SEK 70,000 (€7,735)
Estimated SEK 60,000–80,000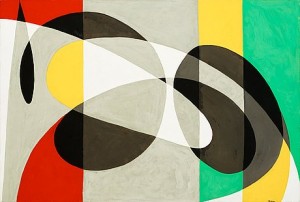 Flick Flack
(Executed ca.1960)
Price SEK 303,450 (€35,322) Incl. buyer's premium
Estimated SEK 300,000–350,000

Sprudelit
Price SEK 21,000 (€2,241)
Estimated SEK 10,000–12,000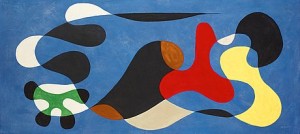 Two Lines Meeting" ("två Linjer Som Möter Varandra")
(Executed 1972)
Price SEK 195,000 (€20,807)
Estimated SEK 250,000–300,000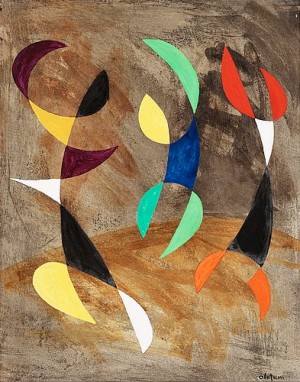 Dansen
Price SEK 66,000 (€7,128)
Estimated SEK 60,000–70,000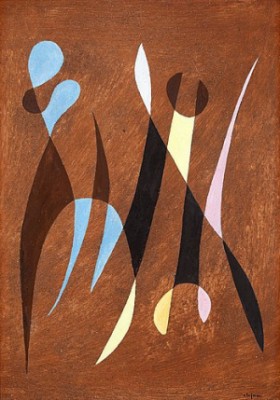 Drill
Price SEK 16,000 (€1,728)
Estimated SEK 15,000–20,000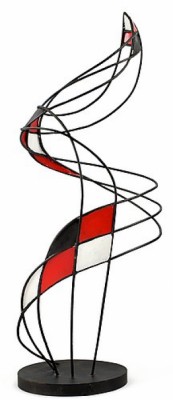 Vriden Komposition
Price SEK 31,000 (€3,367)
Estimated SEK 20,000–25,000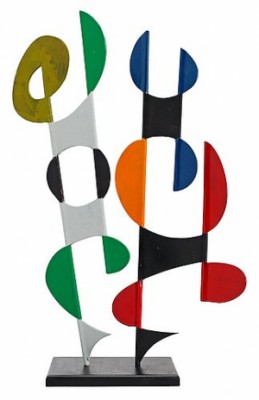 Duo
Price SEK 24,000 (€2,607)
Estimated SEK 10,000–12,000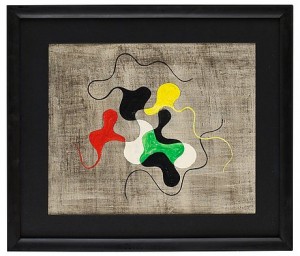 Untitled
Price SEK 20,000 (€2,172)
Estimated SEK 12,000–15,000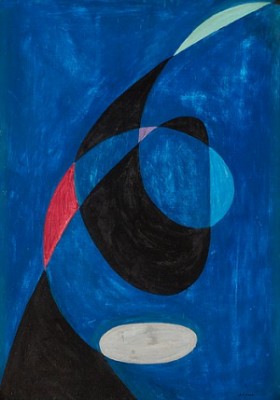 Piruette För Två Linjer-blått Tema
(1958)
Price SEK 19,500 (€2,118)
Estimated SEK 15,000–20,000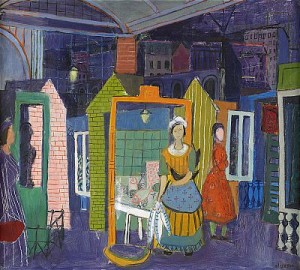 Torgdag - östermalmshallen
Price SEK 18,000 (€1,872)
Estimated SEK 12,000–15,000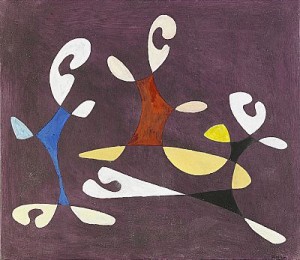 Rock And Roll
Price SEK 16,000 (€1,664)
Estimated SEK 20,000–25,000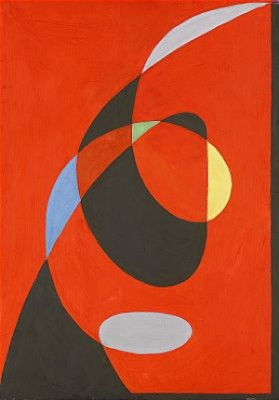 Piruett För Två Linjer - Rött Tema Ii
Price SEK 180,000 (€18,720)
Estimated SEK 125,000–150,000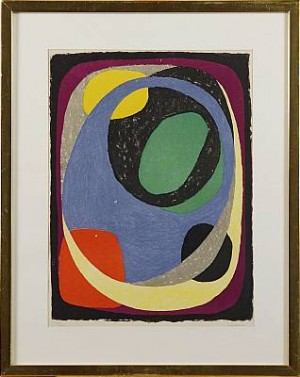 Rundelering
Price SEK 3,200 (€319)
Estimated SEK 3,000

Price SEK 25,000 (€2,455)
Estimated SEK 20,000–25,000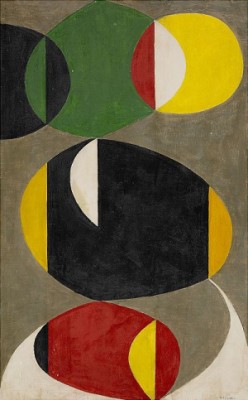 Svart Magi/lyrisk Passage
(1954)
Price SEK 200,000 (€19,640)
Estimated SEK 150,000–175,000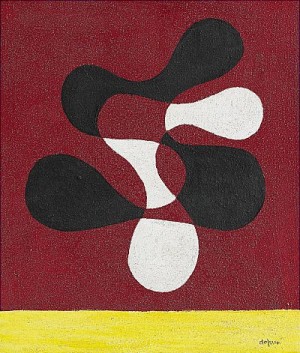 Komposition
Price SEK 25,000 (€2,455)
Estimated SEK 15,000–18,000
Komposition
Price SEK 3,700 (€361)
Estimated SEK 2,000
Komposition
Price SEK 1,100 (€107)
Estimated SEK 1,000
Price SEK 3,000 (€293)
Estimated SEK 5,000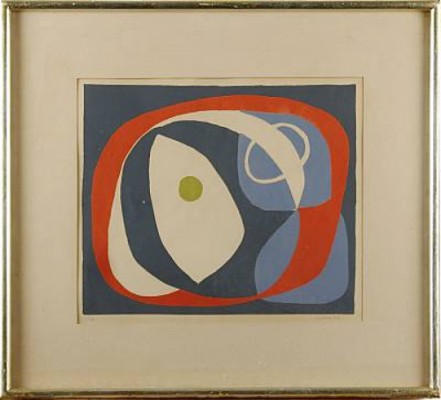 Price SEK 6,000 (€595)
Estimated SEK 3,000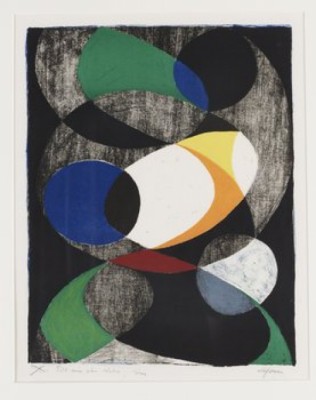 Komposition
Price SEK 1,000 (€98)
Estimated SEK 2,000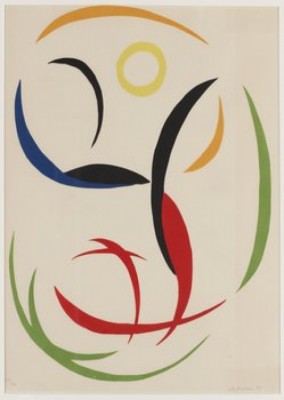 Price SEK 3,200 (€314)
Estimated SEK 2,500