Ragnvald 'Ragnvald M' MAGNUSSON

1904–1984, Sweden
Also known as: SN
Name
Ragnvald, Enar 'Ragnvald M' MAGNUSSON
Ragnvald Magnusson studied for Tor Bjurström on Valand painting school. He undertook trips to France and Spain. He has painted figurative compositions, nudity, and landscapes from his travels in France and Spain. Painting of a naive and suggestive style.
Represented: Modern Museum in Stockholm, Gothenburg Art Museum, Borås, Gävle, Malmö Museum and Museum of self-portraits.

Source: Composed of a variety of sources from the internet.
Ragnvald Enar Magnusson studerade för Tor Bjurström på Valand. Företog resor till Frankrike och Spanien. Han har målat figurkompositioner, naket, samt landskap från sina resor i Frankrike och Spanien. Målar i en naivistisk och suggestiv stil.

Utställningar:
Stockholm hos Färg och Form 1933, Modern konst i hemmiljö 1942 och 1946, samt Liljevalchs 1947.

Representerad:
Moderna Muséet i Stockholm, Göteborgs Konstmuseum, Borås, Gävle museum och Malmö Museum med självporträtt.

Källa: Sammansatt av olika källor från internet.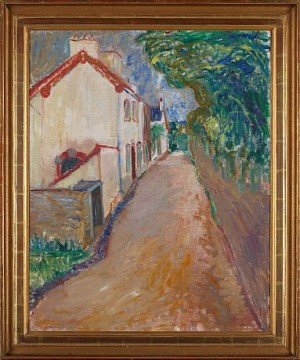 Fransk Gata
Price SEK 12,500 (€1,321)
Estimated SEK 4,000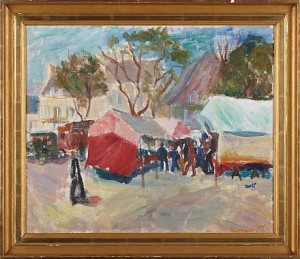 Torgscen
Price SEK 2,000 (€211)
Estimated SEK 2,500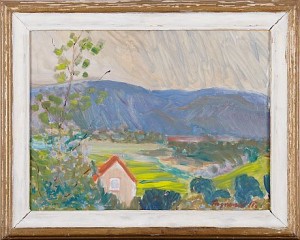 Hus I Landskap
Price SEK 2,000 (€237)
Estimated SEK 2,500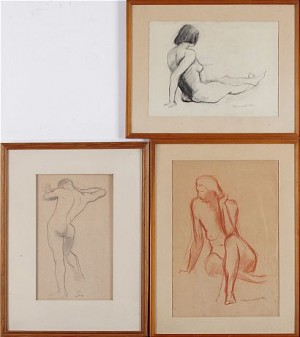 (3 St) Studier
Price SEK 600 (€68)
Estimated SEK 1,000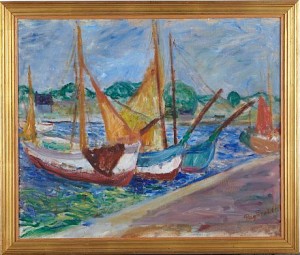 Hamnbild Med Segelbåtar
Price SEK 9,800 (€1,103)
Estimated SEK 4,000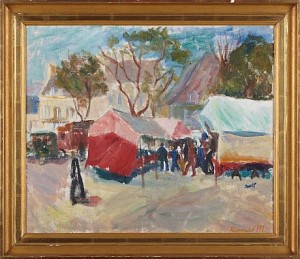 Torgscen
Price SEK 2,000 (€226)
Estimated SEK 2,500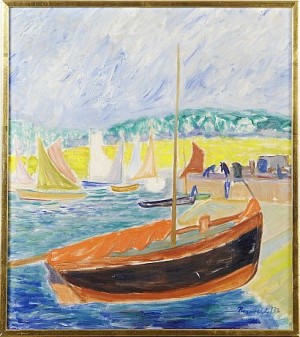 Fiskehamn I Bretagne
Price SEK 4,200 (€470)
Estimated SEK 3,000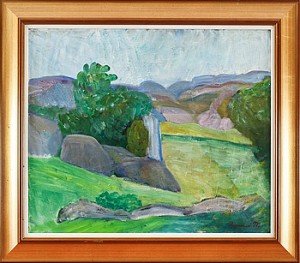 Landskap
Price SEK 4,000 (€436)
Estimated SEK 4,000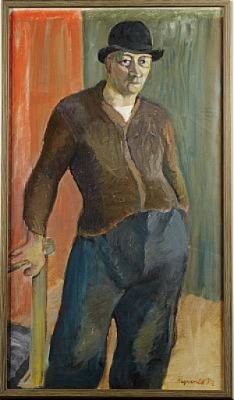 Herrporträtt
Price SEK 0 (€0) Not sold
Estimated SEK 2,000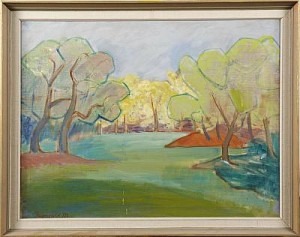 Landskap
Price SEK 3,000 (€303)
Estimated SEK 2,500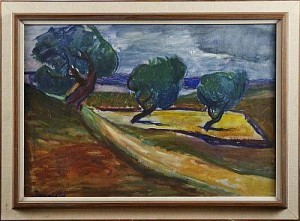 Landskap
Price SEK 3,000 (€288)
Estimated SEK 2,000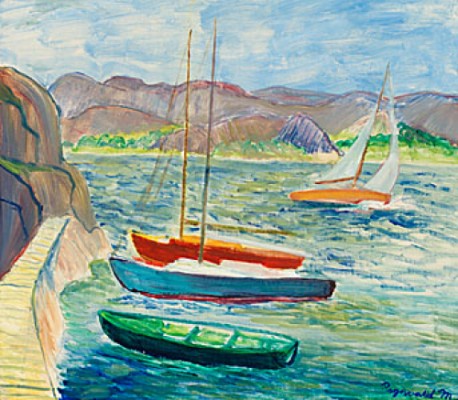 Segelbåtar
Price SEK 26,000 (€2,429)
Estimated SEK 12,000–15,000