Renato GROME
Italy/England
Lived & Active In
England
Renato Grome is British, born in Rome.
Named after his Sicilian godfather, the Italian painter Renato Guttuso. He grew up in Rome and London and was raised amongst influential artists, writers, filmmakers and musicians.

He trained as a fine art restorer in Rome, where he worked on Caravaggio and Raphael works of art.

Renato took an early interest in photography and has worked many years professionally, winning awards in fashion, portraiture, travel, editorial and high-end advertising photography. He has always delved in his true passion, fine art photography.

The Seduce series is part of a wider scope of works created by Renato, who has also produced short films, surrealist trompe l'oeil series, books, pinhole B/W series and several mixed media series.

His images have been published in international publications.

He has been a resident of London, Paris, Rome, Stockholm and Sydney.

Renato Grome has had solo and group exhibitions in Boston, Paris, Melbourne, Stockholm, Sydney and Tokyo.

Source: http://www.renatogrome.com/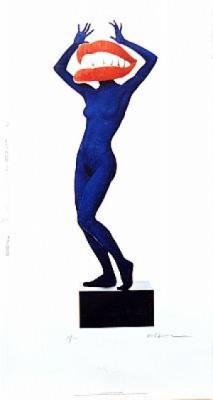 Komposition
Price SEK 600 (€58)
Estimated SEK 1,000