Richard BJÖRKLUND
1897–1974, Sweden
Name
Richard, Karl BJÖRKLUND
Richard Björklund studied in E. Campbell\'s painting school in Lund, also in Paris and Berlin. He has painted landscapes, with coastal and harbor motifs, and portraits.
Represented: National Museum in Stockholm, Moderna Museet, Stockholm, Malmo Museum.
Richard Björklund studerade i E. Campbells målarskola i Lund, vidare i Paris och Berlin. Han har målat landskap, med kust och hamnmotiv, samt porträtt.
Representerad: Nationalmuseum i Stockholm, Moderna Muséet i Stockholm, Malmö Museum.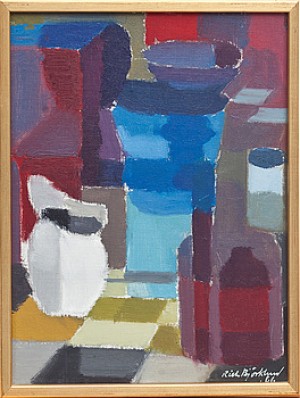 Kubistiskt Stilleben
(-66)
Price SEK 1,600 (€192)
Estimated SEK 3,000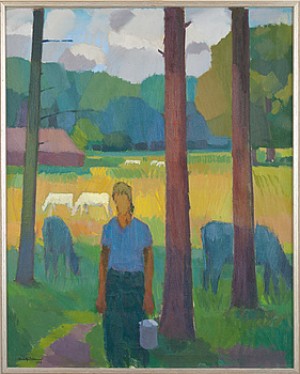 Flicka Och Boskap I Sommarlandskap
(-39)
Price SEK 5,210 (€604)
Estimated SEK 3,000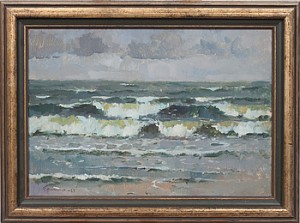 Price SEK 1,000 (€122)
Estimated SEK 2,000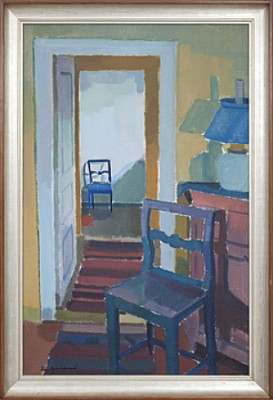 Interiör Från Havängsstugan
(-36)
Price SEK 2,300 (€259)
Estimated SEK 3,000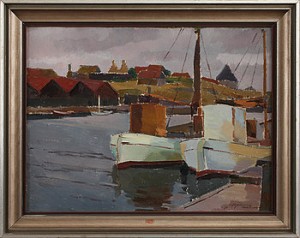 Båtar Vid Frederiksö
(-34)
Price SEK 1,100 (€122)
Estimated SEK 2,000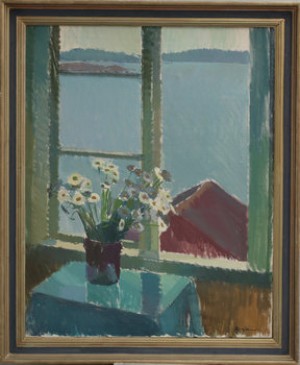 Utsikt Genom Fönster
Price SEK 2,650 (€294)
Estimated SEK 3,000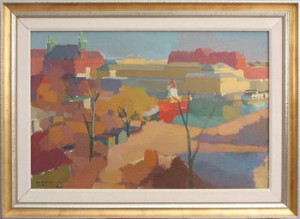 Price SEK 4,700 (€526)
Estimated SEK 2,000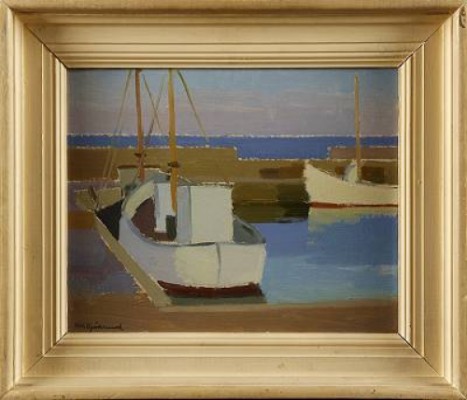 Hamnmotiv
Price SEK 0 (€0)
Estimated SEK 1,200