Sandro Chia studies at the Istituto d'Arte and then at the Accademia di Belle Arti in Florence, gaining his diploma in 1969. After graduating, he travels extensively in India, Turkey and throughout Europe before settling in Rome in 1970.

During the 1970's he exhibits many times in Rome and Europe, gradually transitioning away from the conceptual field of work toward a more figurative style of painting. Between September 1980 and August 1981 he obtains a scholarship from the city of Monchengladbach in Germany where he moves to work for a year. The following year he is in New York, where he will remain for over two decades, with frequent trips back to Ronciglione first and then Montalcino subsequently.

He has been part of the Italian "Transavanguardia" movement, exhibiting in many of the most important museums and galleries of the world. He has exhibited at the Biennale of Paris and San Paolo and numerous times at the Venice Biennale. His work has been part of various prestigious group shows in some of the most important museums of the world. Amongst his most important personal shows are exhibitions at the Stedelijk Museum of Amsterdam (1983), the Metropolitan Museum of New York (1984), the National Galerie of Berlin (1984, 1992), the Museum of Modern Art of Paris (1984); the museums of Dusseldorf (1984), Antwerp (1989), Mexico City (1989); Palazzo Medici Riccardi in Florence (1991); the museums of Karlsruhe (1992), Palm Springs (1993), Villa Medici in Rome (1995); Palazzo Reale in Milan (1997), the Boca Raton Museum of Art, Florida (1997), the Galleria Civica of Siena (1997), the Galleria Civica in Trento (2000), the Museo d'Arte of Ravenna (2000); Palazzo Pitti and the Museo Archeologico Nazionale of Florence (2002); and most recently the Duomo of St. Agostino in Pietrasanta (2005).

In 2003, the Italian State acquired three important works of his for the permanent collection of the Italian Senate at Palazzo Madama, and in 2005 two monumental sculptures were acquired by the Province of Rome and placed in front of its headquarters in Via IV Novembre, Rome.

Today he lives between Miami, Rome and his Castello Romitorio wine-making estate in Montalcino, where he also follows the production of prestigious wines, amongst which the world-famous Brunello wine.
Source: http://www.sandrochia.com/LAY_ReferenceBiography.html
Sandro Chia, italiensk målare och skulptör. Utbildad vid Accademia di Belle Arte i Florens. Chia var en frontfigur inom det italienska figurativa måleriet. Han tillhörde Transvanguardia-rörelsen,som stod för en mytologisk konceptuell konst. På 1980-talet bedömdes han som nyexpressionist, medan hans nuvarande arbeten har utvecklats till ett slags expressionistisk klassicismen. Han använder vibrerande, färgade, slingrande penseldrag, som påminner om de dynamiska italienska futuristerna. Samtidigt visar han släktskap med de gåtfulla allegorierna från 1600-talet. Chia lånar ganska fritt från konsthistoriens föregångare. Fastän han använder sig av den klassiska ikonografin, så omtolkar han och uppdaterar mytologin på sitt sätt.
Source: www.bukowskismarket.com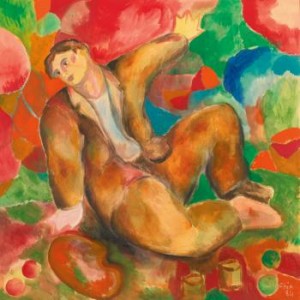 Price USD 25,000 (€22,369) Incl. buyer's premium
Estimated USD 18,000–25,000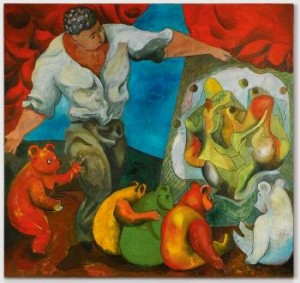 Price GBP 0 (€0) Not sold
Estimated GBP 40,000–60,000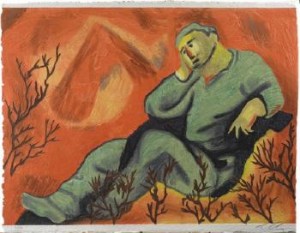 Senza Titolo
Price EUR 700
Estimated EUR 750–850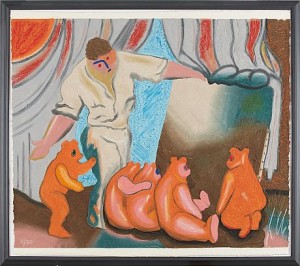 Figurscen
Price SEK 6,600 (€750)
Estimated SEK 10,000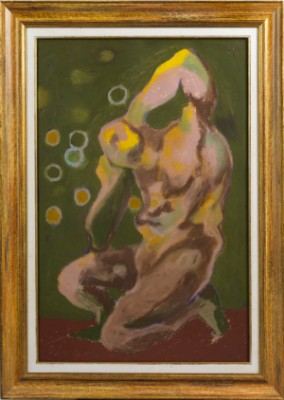 Price EUR 15,000
Estimated –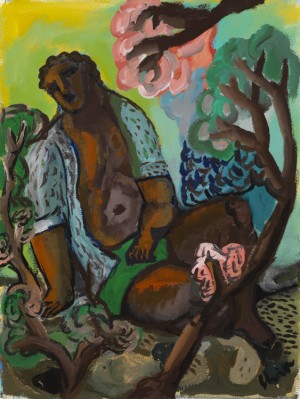 Price EUR 18,000
Estimated –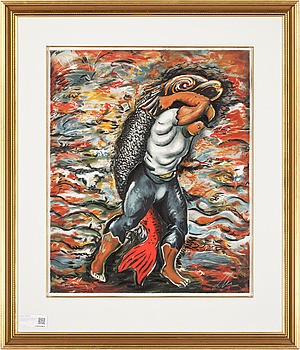 Water Bearer
Price SEK 8,000 (€924)
Estimated SEK 12,000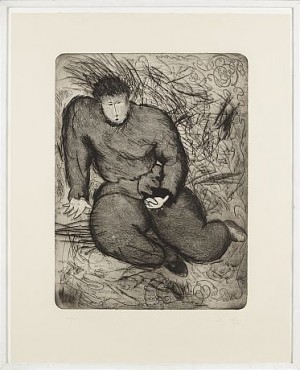 Price SEK 0 (€0) Not sold
Estimated SEK 4,000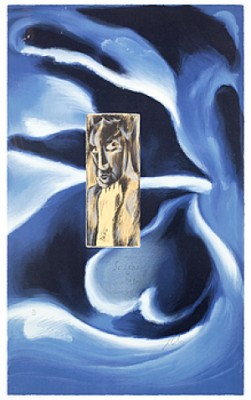 Topo
Price SEK 1,600 (€195)
Estimated SEK 2,000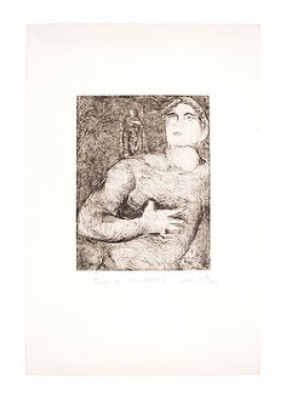 Prova Di Colore (nero) Figurkomposition
(-84)
Price SEK 1,075 (€131)
Estimated SEK 5,000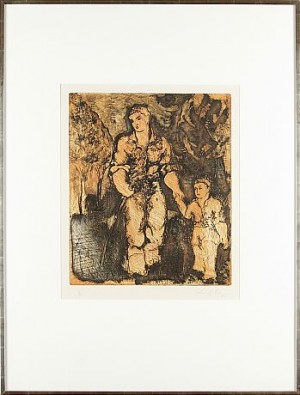 Price SEK 2,600 (€293)
Estimated SEK 3,000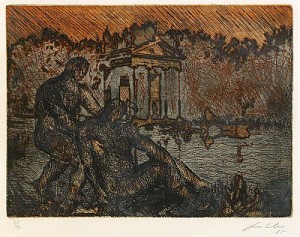 Two Persons In A Landscape With Temple
(1985)
Price SEK 2,000 (€209)
Estimated SEK 3,000–4,000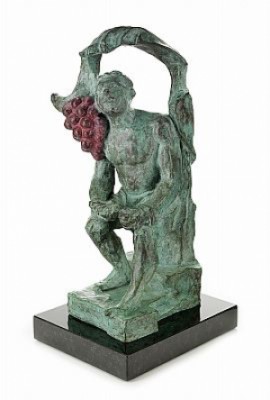 Bacchus
Price SEK 28,000 (€2,912)
Estimated SEK 30,000–40,000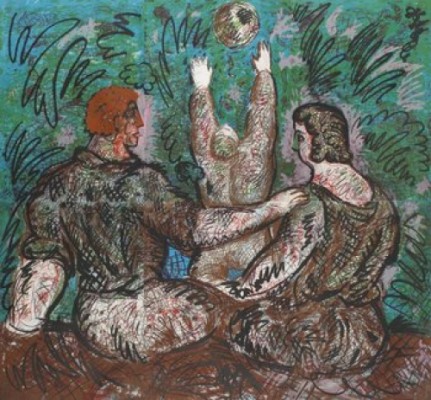 Children's Holiday
(1984)
Price SEK 16,000 (€1,570)
Estimated SEK 15,000–18,000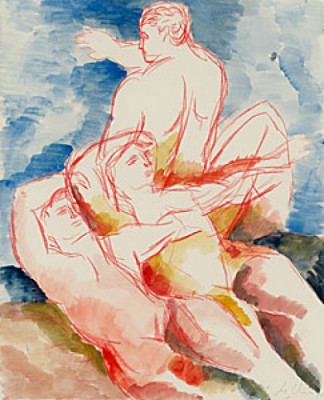 Utan Titel
Price SEK 28,000 (€2,617)
Estimated SEK 20,000–25,000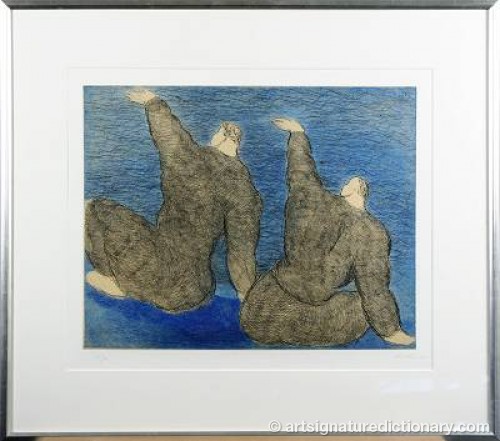 Två Vinkande Figurer
Price SEK 3,700 (€394)
Estimated SEK 5,000