Santeri SALOKIVI

1886–1940, Finland
Also known as: SS

Verdict of guilty
T/199502/042_7090/R/52/91
Printing on paper after an oil painting. Boat at the lakeside signed "S.Salokivi", 29x35 cm. Ostensibly picturing a genuine painting by the Finnish artist Santeri Salokivi. In the late 1980s and early 1990s, a large case of art forgery was discovered by police in Ostrobothnia in Finland. The extent was large with many people involved. Counterfeits of several famous artists were seized. Paintings for about 700.000-1,000.000 FIM had already been sold. After expert inquiry and they explained that this painting was not genuine. It was a forgery.
Teos on peräisin väärennystapauksesta, joka liittyy v. 1989 paljastuneeseen Pohjanmaalla tapahtuneeseen taideväärennykseen, jossa väärennettiin kymmeniä Nikolai Lehdon ja Onni Ojan teoksia sekä joitakin Veikko Vionojan maalauksia. Pari vuotta ennen oikeudessa käsitellyn väärennöstehtailun jälkeen Pohjanmaalta löytyi uusia väärennöksiä, kun erään liikemiehen omakotitalosta löydettiin kotietsinnässä lukuisia epäilyttäviä tauluja. Aiemmassa jutussa tuomittua taidemaalaria epäiltiin jälleen, mutta hänen osuutensa jäi todistamatta, vaikka tässä jälkimmäisessäkin Pohjanmaan-tapauksessa oli väärennetty mm. Lehtoa ja Ojaa. Monihaaraiseksi polveutunut tutkinta jaettiin useisiin sivupöytäkirjoihin, ja kaiken kaikkiaan jutun tiimoilta kuulusteltiin n. 200 henkilöä. Pääepäilty oli taidekauppias, joka oli erikoistunut Lehdon tuotantoon ja myynyt paljon itseltään ostamiaan aitoja teoksia. Iäkkään taiteilija professori Lehdon jouduttua sairauden takia vanhainkotiin taidekauppias osti teoksia vielä jonkin aikaa, ennen kuin hänen vierailunsa estettiin uhkaavaksi käyneen käyttäytymisensä takia. Taidekauppias kertoi sittemmin vain parannelleensa Lehdolta saamiaan heikkoja töitä, mutta olikin ilmeisesti itse tehtailut teoksia. Väärennöksiä myymässä oli muutaman miehen joukko, ja heistä ainakin osa tiesi, että teokset oli valmistanut kyseinen taidekauppias. Teoksia kehystytettiin pääepäillyn kaverin kehystämöllä ja taulujen taakse laitettiin merkitä "aitoudesta". Tauluja myytiin hyvään hintaan, eikä niistä saatuja tuloja ilmoitettu verotettaviksi. Taiteilijat itse tunnistivat miesten kauppaamat teokset epäaidoiksi. Päätekijän tuomio oli 1v. 4kk ja myyjänä toimineen miehen 1v. 1kk. Kehystäjä tuomittiin 7kk:n ehdolliseen vankeuteen, mutta hän auttoi paljon tutkimuksissa riitaannuttuaan toverinsa kanssa. Muut väärennykseen sekaantuneet epäillyt saivat ehdollista vankeutta tai sakkoja. Juttu eteni valitusteitse hovioikeuteen, mutta päätekijöiden tuomiot säilyivät. Korkein oikeus kumosi yhden väärennösten myynnistä epäillyn miehen sakkorangaistuksen. Tutkinnassa päästiin myös uuden tekijänoikeusrikoksen jäljille, kun keskipohjalaisesta teollisuushallista löytyi yli 6000 laitonta grafiikanvedosta Suomen Punaisen Ristin joulukorttisarjassa ilmestyneestä Juhani Palmun teoksesta. Vedoksia oli ehditty painaa lähes 16000 kappaletta, joista poliisi jäljitti n. 10000 ympäri Suomea. Laittomat kopiot tuhottiin, ja vain yksi talletettiin Rikosmuseon kokoelmiin. Teos on painokuva paperilla öljymaalauksesta.
Utskrift på papper efter en oljemålning. Båt vid sjöstrand, signerad "S.Salokivi", 29x35 cm. Skenbart föreställande en äkta målning utförd av den Finska konstnären Santeri Salokivi. I slutet av 1980-talet och början av 1990-talet ett stort fall av konstförfalskning uppdagades av polisen i Österbotten i Finland. Omfattningen var stor med många personer inblandade. Förfalskningar av ett flertal kända konstnärer togs i beslag. Målningar för ca 700.000-1,000.000 finska mark hade redan sålts. Efter expertutredning och dom förklarades att denna målning inte var äkta. Det var en förfalskning.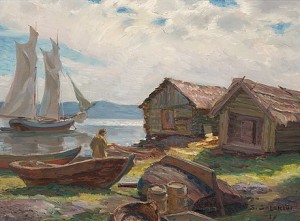 Price EUR 3,792 Incl. buyer's premium
Estimated EUR 2,500–3,000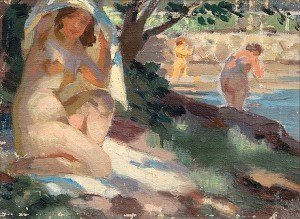 Ladies On The Shore
Price EUR 6,850 Incl. buyer's premium
Estimated EUR 3,000–4,000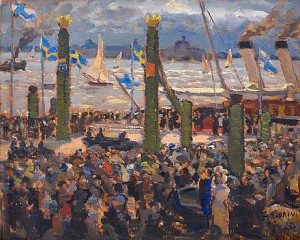 Gustav V Visiting Finland
(-25)
Price EUR 6,107 Incl. buyer's premium
Estimated EUR 5,000–8,000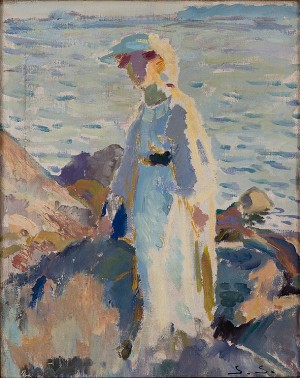 A Woman In Sunshine
Price EUR 3,720
Estimated EUR 2,500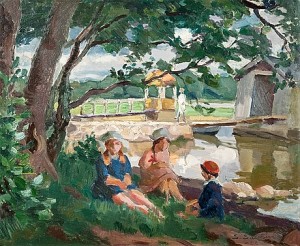 Summer Day In Ruissalo
(-22)
Price EUR 4,886
Estimated EUR 4,000–5,000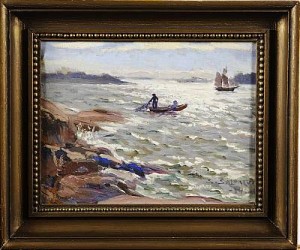 Price SEK 12,000 (€1,344)
Estimated SEK 5,000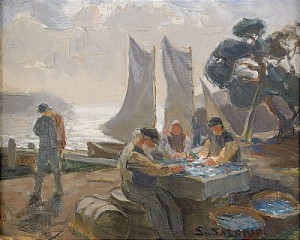 Strömmingsfiskare
Price SEK 38,000 (€4,127)
Estimated SEK 12,000–15,000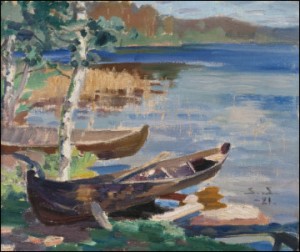 Price EUR 1,800
Estimated EUR 1,800–2,200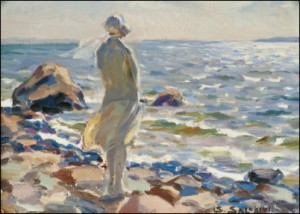 Price EUR 17,500
Estimated EUR 6,000–8,000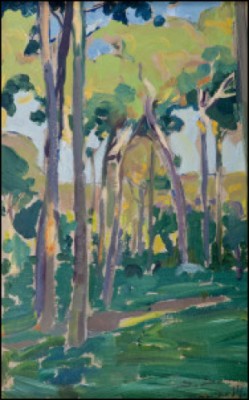 Auringonsäteitä Puiden Latvassa
(-14)
Price EUR 900
Estimated EUR 1,200–1,500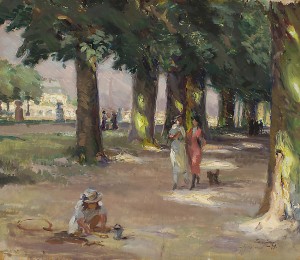 Price EUR 11,000
Estimated EUR 6,000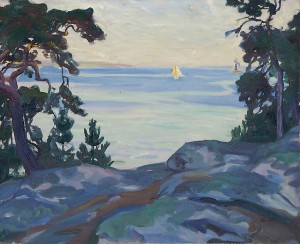 Sea
Price EUR 3,200
Estimated EUR 3,500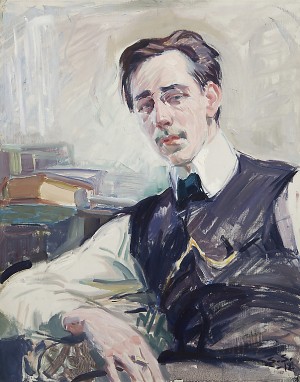 Writer, Reporter Kaarlo E. Takalampi
(1912)
Price EUR 1,000
Estimated EUR 1,000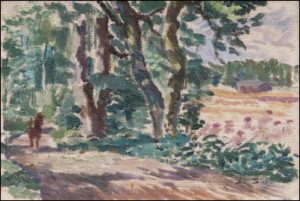 En Häst På Skogsstigen
Price EUR 250
Estimated EUR 500–600
Näten Torkas - Motiv Från Eckerö
(1932)
Price SEK 34,000 (€3,252)
Estimated SEK 20,000–25,000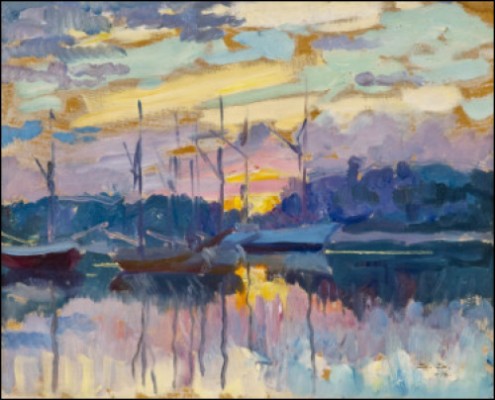 Solnedgång I Pargas
(1916)
Price EUR 3,800
Estimated EUR 2,000–2,500