Sergei Petrovich IVANOFF
1893–1983, Russia
Name
Sergei Petrovich IVANOFF
Sergei Ivanoff attended the Moscow School of Painting, Sculpture and Architecture from 1903-1917, then studied at the Academy of Arts in St. Petersburg. In the summer of 1922, Ivanoff created a series of drawings from his travels along the Volga, which made a huge impact on him artistically, and he never seemed to forget his Russian roots despite a long life of international travel.
After leaving the country in 1922, Ivanoff\'s life was full of travel and world success. First he moved to Finland, then settled in Paris a year later. In the 1930s and 1940s, he contributed to the magazines \'Illustration\' and \'Plaisir de France\'. He lived in the United States in the 1950s, becoming an American citizen, and travelled around Europe and to Brazil and Argentina where he had solo exhibitions.
A highly skilled draftsman, Ivanoff successfully painted landscapes and genre scenes, yet his greatest talent lay in his portraits. His popularity as a portraitist is clear when looking at the range of some of his clientele: Natalia Goncharova, Alexandre Benois, First Lady Eleanor Roosevelt and Pope Pius XI. He was devoted to art until the last, dying with his brush still in hand in 1983.
Source: Stockholms Auktionsverk, Stockholm Sweden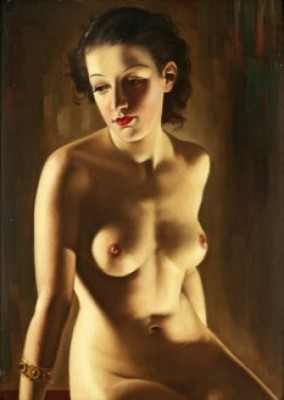 Modell
Price SEK 105,000 (€10,163)
Estimated SEK 50,000–70,000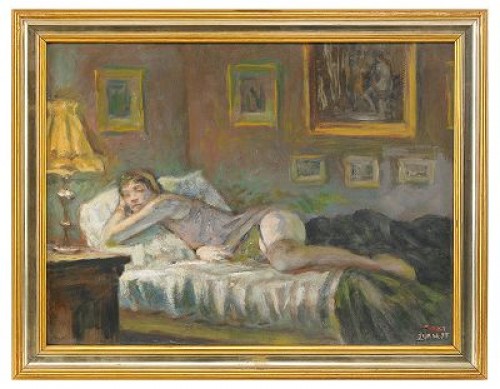 Nude
Price SEK 0 (€0)
Estimated SEK 20,000–30,000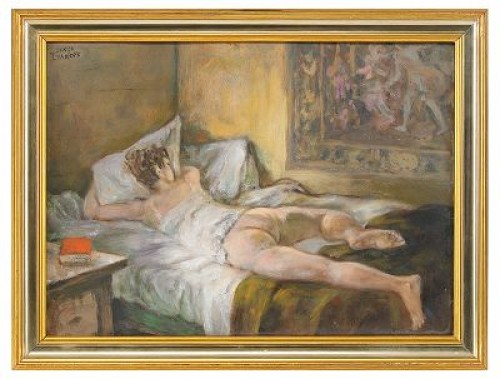 Nude
Price SEK 0 (€0)
Estimated SEK 20,000–30,000