Siri RATHSMAN

1895–1974, Sweden
Name
Siri Lovisa RATHSMAN
Siri Rathsman studied for the Swedish artist Carl Wilhelmson, later also in Paris where she lived. She painted landscapes, still lifes and portraits, but tending more and more abstract painting. She also worked with copper and graphics. Together with American William Hayter, she participated in exhibitions in Brussels, Zurich, The Hague and London. She was also active as a journalist and writer. She participated also wrote articles on French artistic life.
Siri Rathsman studerade för konstnären Carl Wilhelmson, senare också i Paris där hon bosatte sig. Hon målade landskap, stilleben och porträtt, men närmade sig mer och mer det abstrakta måleriet. Hon arbetade även med kopparstick och grafik. Hon tillhörde kretsen omkring amerikanen William Hayters och ställde även ut tillsammans med honom i Bryssel, Zürich, Haag och London.
Hon var också verksam som journalist och skribent. Sedan 1922 var hon korrespondent för Göteborgs Handels och Sjöfartstidning. Under andra världskriget skrev hon politiska artiklar om händelserna vid Vichy, under namnet, S.R. Iris Comptesse Belloni. Stockholm utgav, Vichy förlorar spelet.
Hon medverkade även till artiklar i , Konstrevy, om franskt konstnärsliv.

Representerad:
Nationalmuseum i Stockholm, Moderna Muséet i Stockholm, Göteborgs Konstmuseum och Norrköpings museum.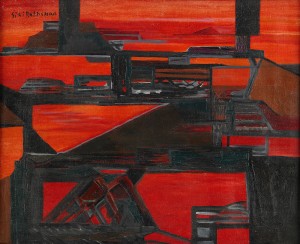 Broar
Price SEK 9,500 (€1,066)
Estimated SEK 6,000–8,000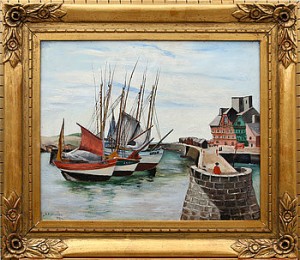 Sydeuropeiskt Hamnbild
(1924)
Price SEK 5,400 (€614)
Estimated SEK 5,000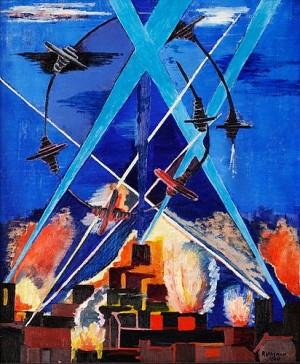 Bombräd över London
(1944)
Price SEK 15,000 (€1,629)
Estimated SEK 15,000–20,000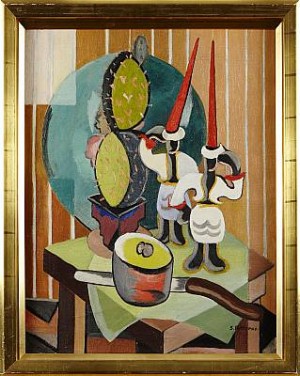 Stilleben Med Kaktus
Price SEK 4,000 (€432)
Estimated SEK 5,000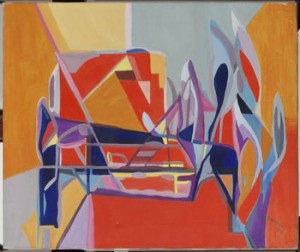 Studie I Rött Och Blått
(1952)
Price SEK 2,000 (€200)
Estimated SEK 4,000–5,000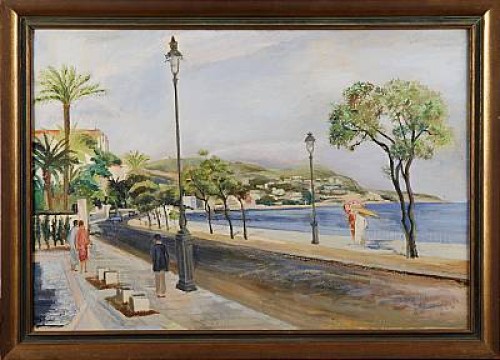 Promenad Des Anglais
Price SEK 5,000 (€488)
Estimated SEK 5,000
Komposition
Price SEK 1,500 (€146)
Estimated SEK 1,500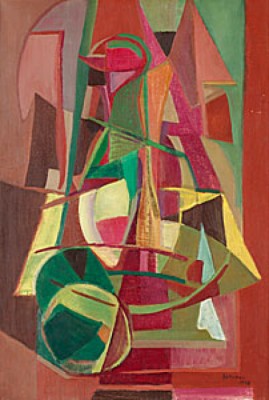 Viii Nature Morte Med äpplen
(1948)
Price SEK 9,000 (€841)
Estimated SEK 12,000–15,000