Stig BLOMBERG

1901–1970, Sweden
Also known as: SB, Arvidsson
Birth
1901, 16/10, Sweden
Stig Blomberg studied at the Art Academy of Theodor Lundberg and Carl Milles. He undertook trips to Germany, France, Italy, North Africa and the USA. He has done many large public commissions in sculpture and reliefs including the Stockholm City Hall. He has also worked on book illustrations.
Represented: National Museum in Stockholm, Gothenburg Museum of Art, Malmö Museum, Norrköping and Linköping Museum.

Source: Composed of various information on the Internet.
Stig Blomberg studerade vid Konsthögskolan i Stockholm, bland andra för Carl Milles Theodor Lundberg. Under det sena 20-talet företog han ett antal studieresor runt om i Europa, till Tyskland, Frankrike, Italien, Nordafrika och Amerika, med ett längre uppehåll i Paris. 1951 återkom Blomberg till Konsthögskolan och då som professor. Blomberg är en av 1900-talets mest anlitade och produktiva skulptörer, ett stort antal av hans bronsarbeten pryder flertalet offentliga byggnader, platser och torg. Hans återkommande tema är barn och ungdom, porträtterat med humor och glädje.

Representerad:
Nationalmuseum i Stockholm, Göteborgs Konstmuseum, Malmö Museum, Norrköpings och Linköpings museum.
Source: http://www.bukowskismarket.com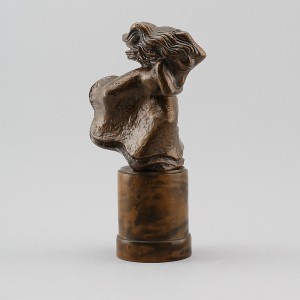 "kvinna I Blåst". På Cylindrisk Träsockel
Price SEK 2,500 (€277)
Estimated SEK 4,000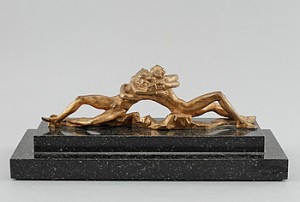 Kärlekspar
Price SEK 5,700 (€685)
Estimated SEK 5,000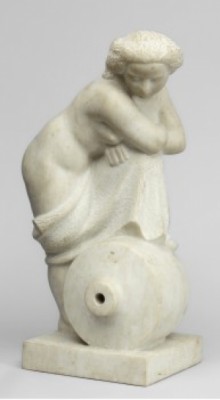 Kvinna Med Urna
Price SEK 4,500 (€506)
Estimated SEK 6,000–8,000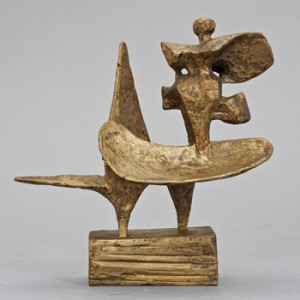 Untitled
Price SEK 11,000 (€1,163)
Estimated SEK 4,000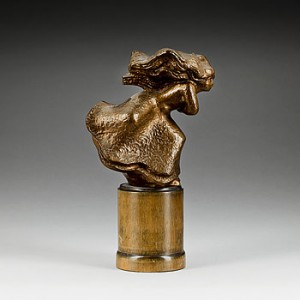 Kvinna I Blåst
Price SEK 4,500 (€509)
Estimated SEK 4,000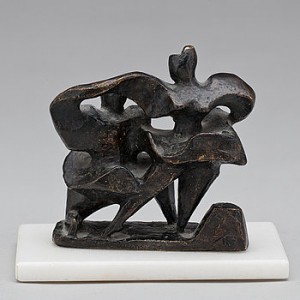 Figural Komposition
Price SEK 4,500 (€509)
Estimated SEK 2,000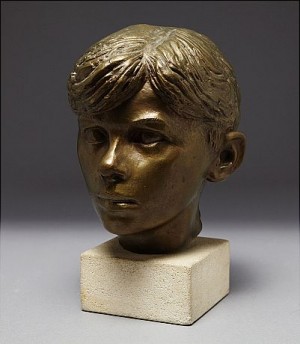 Gosshuvud
Price SEK 4,600 (€505)
Estimated SEK 3,000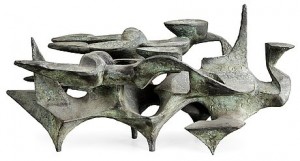 Vattenlek
Price SEK 80,000 (€8,640)
Estimated SEK 40,000–50,000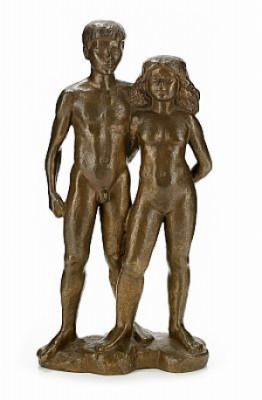 Ask Och Embla
Price SEK 22,000 (€2,413)
Estimated SEK 12,000–15,000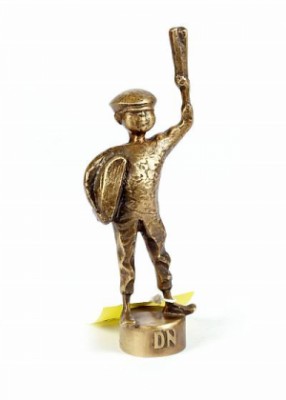 Tidningspojken
Price SEK 1,300 (€125)
Estimated SEK 1,200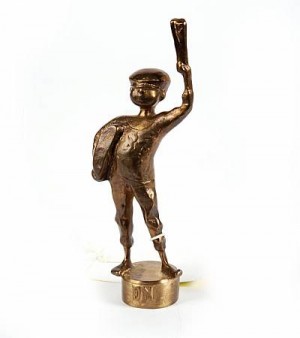 Tidningspojken, Gjutarmärkt H.bergman
Price SEK 1,500 (€144)
Estimated SEK 1,500
Pojkhuvud
Price SEK 3,000 (€288)
Estimated SEK 3,500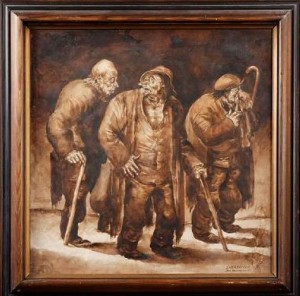 Price SEK 800 (€85)
Estimated SEK 1,500