Theodor LUNDH
1812–1896, Sweden
Name
Henrik, Theodor, LUNDH
Theodor Lundh studied with his uncle and later at the Royal Academy of Art. Undertook study tours to France. He has painted children\'s portraits, biblical and historical motifs, animals and flowers, and still life, usually with dead birds. Represented: National Museum in Stockholm, Gothenburg Museum of Art.
Theodor Lundh studerade för sin morbror, (född Westin), senare vid Konstakademien. Företog studieresor till Frankrike. Han har målat barnporträtt, bibliska och historiska motiv, djur och blommor, samt stilleben, vanligen med döda fåglar.

Representerad:
Nationalmuseum i Stockholm med Kramsfåglar, samt i Göteborgs Konstmuseum med Fruktstilleben.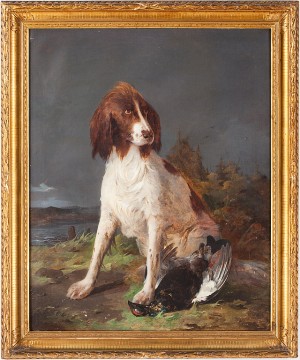 Engelsk Setter I Landskap
Price SEK 24,000 (€2,700)
Estimated SEK 30,000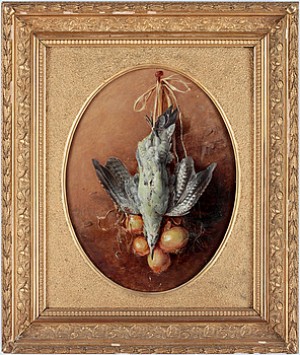 Stilleben Med Fågel Och Grönsaker
(-86)
Price SEK 5,000 (€601)
Estimated SEK 8,000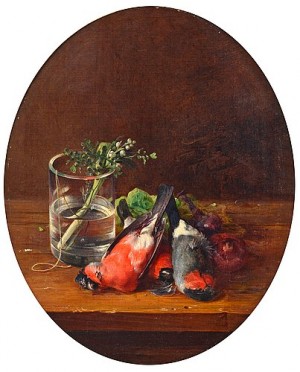 Still Life With Bullfinches
Price EUR 1,002 Incl. buyer's premium
Estimated EUR 1,000–1,200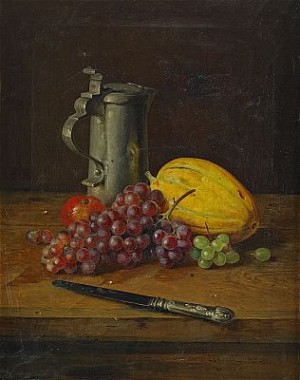 Stilleben Med Tennstop Och Frukter
(1895)
Price SEK 16,000 (€1,665)
Estimated SEK 12,000–15,000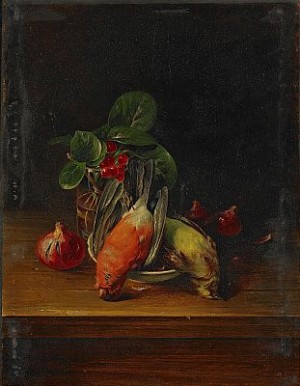 Nature Morte Med Fåglar
(-85)
Price SEK 6,000 (€625)
Estimated SEK 8,000–10,000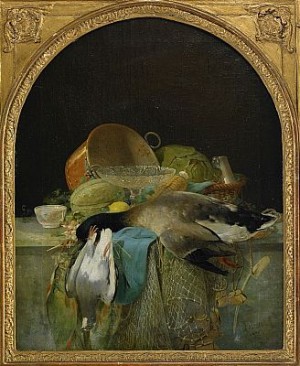 Stilleben Med Frukter, Kopparkastrull Och Fåglar
(1849)
Price SEK 15,000 (€1,435)
Estimated SEK 10,000–12,000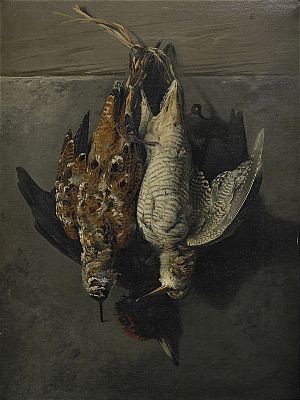 Hängande Fåglar
Price SEK 19,000 (€1,817)
Estimated SEK 8,000–10,000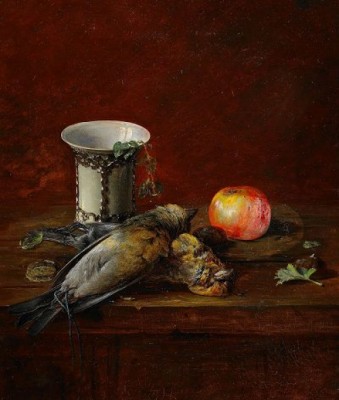 Nature Morte Med Fåglar
(1879)
Price SEK 15,000 (€1,364)
Estimated SEK 12,000–15,000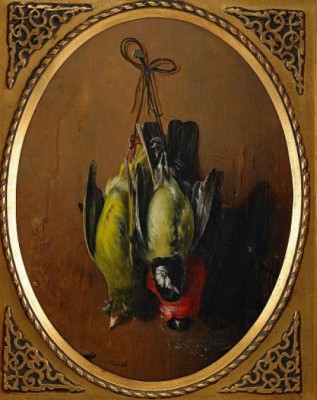 Hängande Kramsfågel
(-91)
Price SEK 7,000 (€636)
Estimated SEK 10,000–12,000