Thure WALLNER

1888–1965, Sweden
Also known as: THW
Name
Thure, Wilhelm WALLNER
Thure Wallner studied at Caleb Althin painting school. Then as autodidact. He has mostly done paintings with animal motifs in oil. He was discovered by Anders Zorn and trained by Bruno Liljefors. He captured the wild animals in flight out of its proper environment.
Represented: National Museum in Stockholm, Södertälje new Town Hall, Enschede, The Netherlands.

Source: Composed of a variety of sources from the internet.
Thure Wallner studerade vid Caleb Althins målarskola. Därefter på egen hand. Han har mest utfört målningar med djurmotiv i olja. Han blev upptäckt av Anders Zorn och upplärd av Bruno Liljefors. Han fångade de vilda djuren i flykten ute i sin rätta miljö.

Representerad:
Nationalmuseum i Stockholm, Södertälje nya Rådhus, Enschede i Holland.

Källa: Sammansatt av olika källor från internet.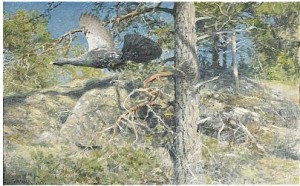 Price SEK 16,000 (€1,728)
Estimated SEK 25,000–30,000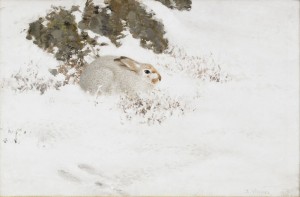 Price SEK 30,000 (€3,492)
Estimated SEK 25,000–30,000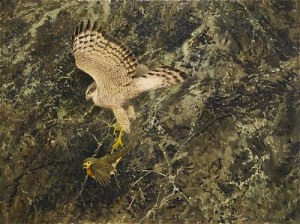 Sparvhök Fångar Rödhake
Price SEK 21,000 (€2,370)
Estimated SEK 20,000–25,000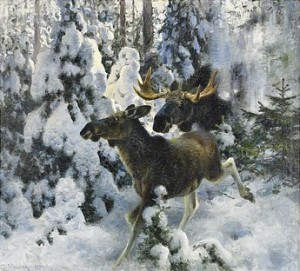 älgpar I Vinterskrud
(1937)
Price SEK 24,000 (€2,708)
Estimated SEK 20,000–25,000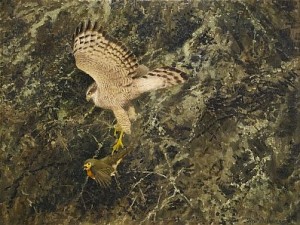 Sparvhök Fångar Rödhake
Price SEK 21,000 (€2,370)
Estimated SEK 20,000–25,000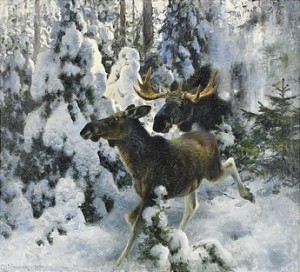 älgpar I Vinterskrud
(1937)
Price SEK 24,000 (€2,708)
Estimated SEK 20,000–25,000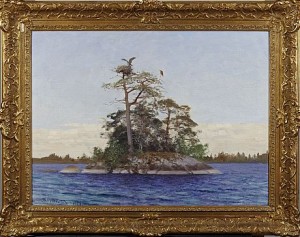 Rovfågel På Skärgårdsö
(1917)
Price SEK 14,000 (€1,537)
Estimated SEK 6,000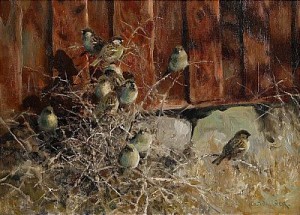 Gråsparvar Vid Solbelyst Husvägg
Price SEK 38,000 (€4,168)
Estimated SEK 20,000–25,000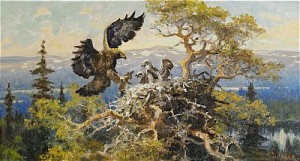 Kungsörnsfamilj I Fjällandskap
Price SEK 20,000 (€2,194)
Estimated SEK 20,000–25,000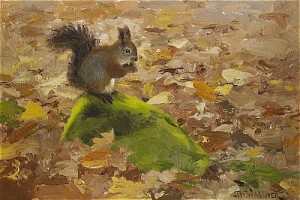 Ekorre På Sten
Price SEK 6,000 (€658)
Estimated SEK 8,000–10,000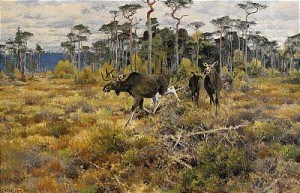 älgar I Skogslandskap
Price SEK 20,000 (€2,194)
Estimated SEK 25,000–30,000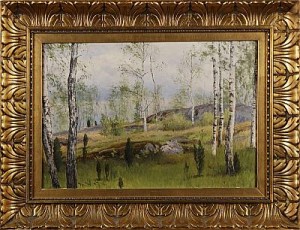 Price SEK 3,200 (€326)
Estimated SEK 3,000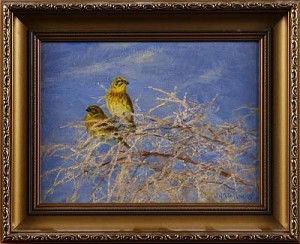 Gulsparvar
Price SEK 5,000 (€513)
Estimated SEK 5,000
Blommande Kvist Med Starar
Price SEK 20,000 (€1,913)
Estimated SEK 20,000–25,000
Gulsparv Bland ängsblommor
Price SEK 7,000 (€670)
Estimated SEK 8,000–10,000
Hare I Vinterlandskap
Price SEK 15,000 (€1,435)
Estimated SEK 15,000–18,000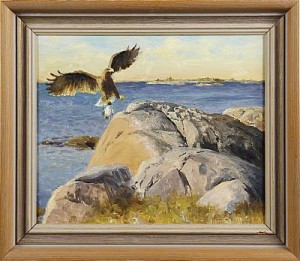 Havsörn
Price SEK 3,800 (€364)
Estimated SEK 5,000
Räv Och And
Price SEK 5,500 (€540)
Estimated SEK 6,000–8,000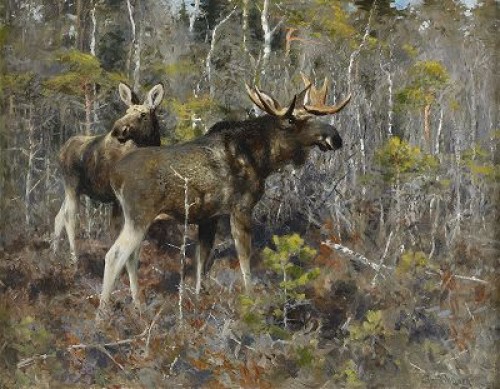 älgar I Höstlandskap
(1931)
Price SEK 40,000 (€3,771)
Estimated SEK 40,000–50,000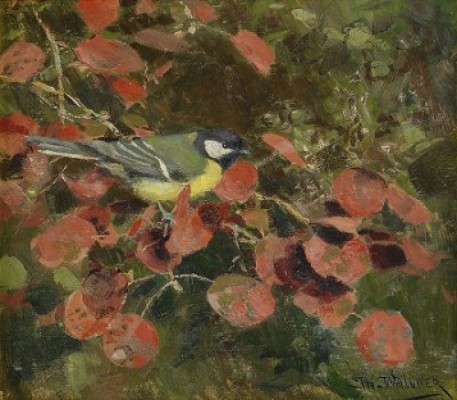 Talgoxe
Price SEK 7,500 (€707)
Estimated SEK 80,000–10,000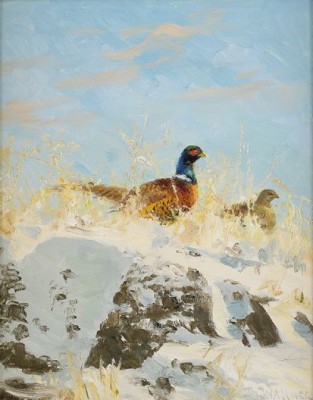 Vinterlandskap Med Fasantupp Och Höna
Price SEK 14,000 (€1,320)
Estimated SEK 15,000–18,000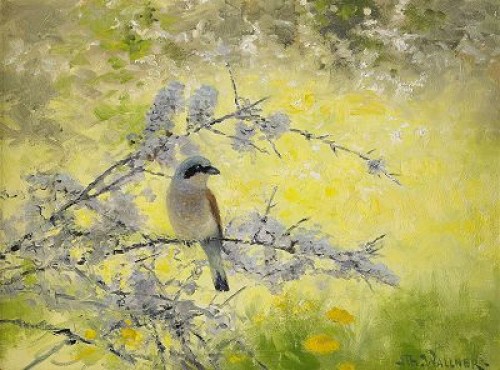 Törnskata På Blommande Gren
Price SEK 21,000 (€1,980)
Estimated SEK 12,000–15,000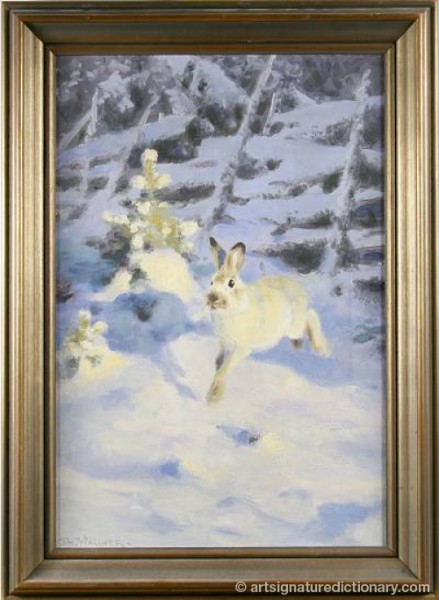 Vinterhare
Price SEK 7,000 (€723)
Estimated SEK 6,000