Ture ANDER

1881–1959, Sweden
Ture Anderson began working as a professional painter and decorator was then. He pursued his studies at the Technical School in Stockholm and at the artists\' union school of painting. In addition, he undertook study tour to Paris. He is best known for painting still lifes, landscapes and floral motifs.
Source: Art Signature Dictionary
Ture Ander började arbeta som yrkesmålare och blev därefter dekoratör. Han studerade vidare på Tekniska skolan i Stockholm och vid konstnärsförbundets målarskola. Därtill företog han studieresa till Paris. Han är mest känd för att ha målat stilleben, blomstermotiv och landskap.

Offentlig utsmyckning:
Glasmålningar i Arvika kyrka.

Representerad:
Nationalmuseum, Värmlands museum i Karlstad, Örebro läns museum, Moderna Muséet i Stockholm, Karlstads och Nyköpings museum.
Source: Art Signature Dictionary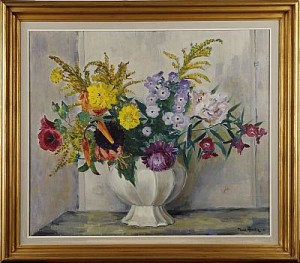 Price SEK 5,500 (€564)
Estimated SEK 2,500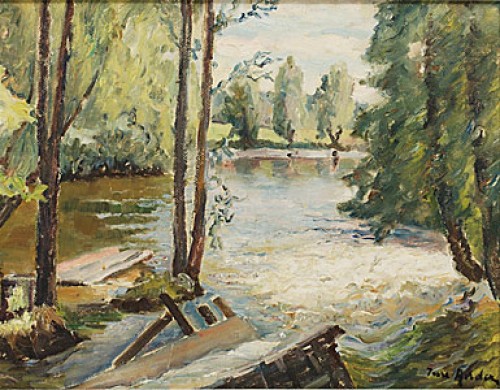 Landskap Med Vattendrag.
Price SEK 4,000 (€372)
Estimated SEK 5,000–7,000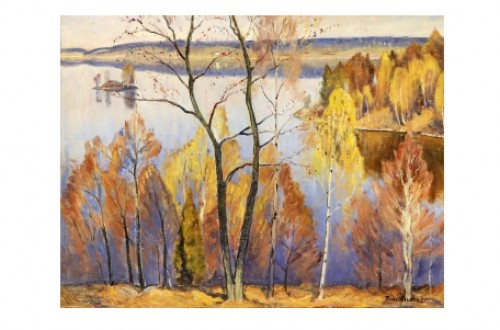 Landskap Vid Racken
Price SEK 9,000 (€849)
Estimated SEK 6,000–8,000