Vera NILSSON

1888–1979, Sweden
Also known as: VN

Verdict of guilty
0201-K312371-08
Oil on panel, motif with woman and boy, signed "V.N.". Submitted to a major auction house in Stockholm for sale. Vera Nilsson's daughter saw the painting and pointed out that it was a forgery. Police were called who took the painting to seizure. The painting has previously been on display at another major auction house in Stockholm and then been withdrawn. Submitter claims that he received it from his father 2006.
Olja på pannå, motiv med kvinna och pojke, signerad "V.N.". Lämnades till ett stort auktionshus i Stockholm för försäljning. Vera Nilssons dotter såg tavlan och påtalade att det var en förfalskning. Polis tillkallades som tog målningen i beslag. Målningen har tidigare varit ute till försäljning på ett annat stort auktionshus i Stockholm och då blivit återtagen. Inlämnaren påstår att han fått den av sin far 2006. 

Verdict of guilty
PHM Nr. 42



















Name
Vera, Märta Amalia NILSSON
Vera Nilsson studied at the Technical School in Stockholm, Carl Wilhelmson of Fine Arts and the Académie de la Palette in Paris. She undertook study tours to France, Italy and Denmark where she lived for three years. 1917 she debuts in Copenhagen together with Mollie Faustman. She was an expressionist and motifs were landscapes, often from Öland, Sweden, and child studies. 1954 she is inducted into the Academy in Sweden as the first woman.
Source: Art Signature Dictionary
Vera Nilsson studerade vid Tekniska skolan i Stockholm, Valand för Carl Wilhelmson samt vid Académie de la Palette i Paris. Hon företog studieresor till Frankrike, Italien och Danmark där hon var bosatt i tre år. 1917 debuterar hon i Köpenhamn tillsammans med Mollie Faustman. Hon var expressionist och motiven var landskap, ofta från Öland, samt barnstudier. Hon blir invald som den första kvinnan på 1900-talet i Konstakademin 1954.
Utställningar:
Nordisk konst i Göteborg, Konstnärshuset i Stockholm, Göteborgs Konsthall och Konstakademien i Stockholm, Konstakademin och Galleri 15 i Moss Norge.
Offentlig utsmyckning:
T-Centralen i Stockholm, Västertorpskolan i Stockholm, Djurgårdsskolan i Eskilstuna, Riksdagshuset, Nacksta kyrka i Sundsvall.
Representerad:
Nationalmuseum i Stockholm, Moderna Muséet i Stockholm, Göteborgs Konstmuseum, Statens Museum för Kunst i Köpenhamn, Hamburg, Malmö Museum, Eskilstuna Konstmuseum, Norrköpings Konstmuseum, Nasjonalgalleriet i Oslo och Svenska Statens porträttsamling på Gripsholms slott.
Source: Art Signature Dictionary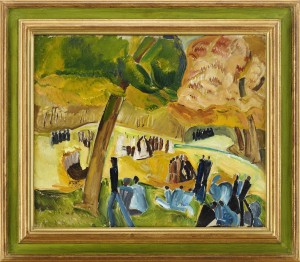 Från En Park - Köpenhamn
Price SEK 44,000 (€4,708)
Estimated SEK 60,000–80,000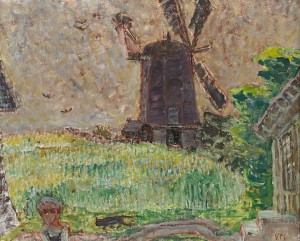 Motiv Från Broddarp - Torekov
(Executed in 1939)
Price SEK 20,000 (€2,330)
Estimated SEK 20,000–25,000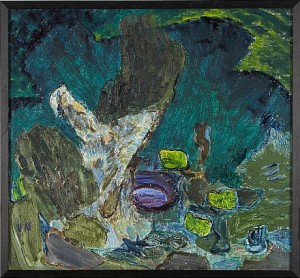 Composition
Price SEK 15,000 (€1,752) Incl. buyer's premium
Estimated SEK 18,000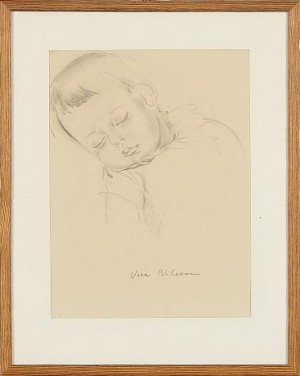 Sovande Barn
Price SEK 1,700 (€199)
Estimated SEK 1,200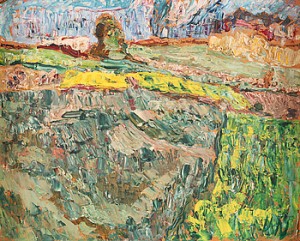 Landskap
Price SEK 14,505 (€1,714)
Estimated SEK 7,000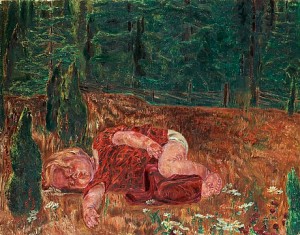 Price SEK 623,858 (€70,122)
Estimated SEK 400,000–600,000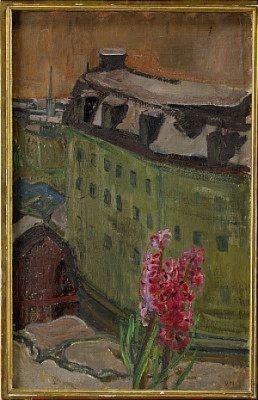 Stockholmsutsikt Med Hyacint
Price SEK 32,000 (€3,514)
Estimated SEK 25,000–30,000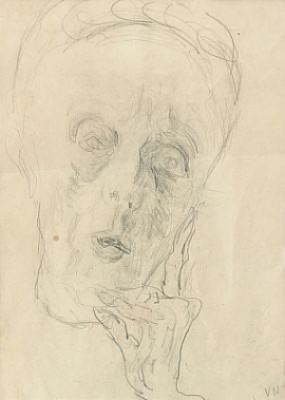 Porträtt - Edith Santesson
Price SEK 2,200 (€242)
Estimated SEK 2,000–3,000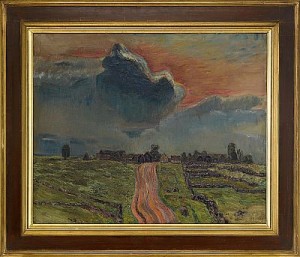 Price SEK 65,000 (€7,257)
Estimated SEK 40,000–50,000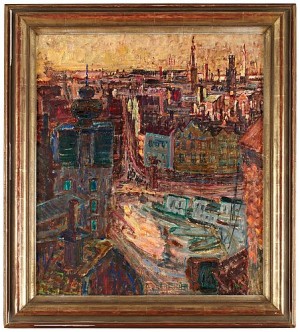 Utsikt Från Ateljén, Söder
Price SEK 130,000 (€14,119)
Estimated SEK 60,000–80,000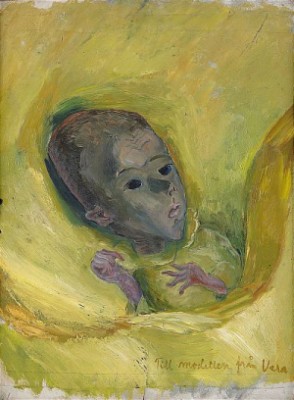 Lilla Maj
Price SEK 95,000 (€9,329)
Estimated SEK 8,000–10,000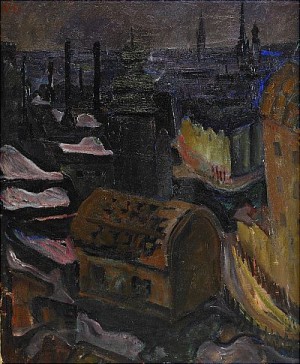 Snösmältning - Stockholm
Price SEK 47,000 (€4,615)
Estimated SEK 15,000–18,000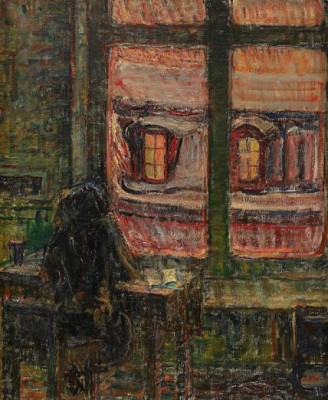 Flickan I Fönstret - Utsikt Från Högbergsgatan 12, Stockholm
Price SEK 0 (€0)
Estimated SEK 60,000–80,000