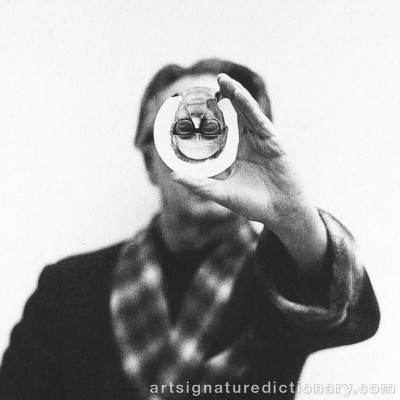 Victor VASARELY

1908–1997, Hungary/France

Verdict of guilty
5000-K484201-16
Pencil Drawing, composition, without title, size 20x29 cm. Signed "Vasarely" ostensibly depicting a genuine painting. The painting was sold at an online Auction House in Sweden in August 2015. The painting was returned because it is a forgery. Court decision: "Counterfeit painting".
Blyertsteckning, komposition, utan titel, storlek 20x29 cm. Signerad "Vasarely" skenbart föreställande en äkta målning. Målningen var såld hos ett online Auktions Hus i Sverige i Augusti 2015. Målningen återlämnades då det är en förfalskning. Domstolens beslut: "Förfalskad målning".

Verdict of guilty
0201-K381764-14
Lithography, composition, signed "Vasarely", size 68 x 70 cm. Ostensibly picturing a authentic painting of the artist Victor Vasarely. The painting was seized at an online auction house in Stockholm, Sweden in November 2014. The painting was for sale, and the submitter stated in the police interrogation that it was an inheritance following his deceased father and he does not know where he bought the painting or how he had obtained the painting . Court decision: Examination and expert judgment showed that the painting was a forgery. The painting is forfeited.
Litografi, komposition, signerad "Vasarely", storlek 68x70 cm. Skenbart föreställande en äkta målning av konstnären Victor Vasarely. Målningen togs i beslag hos ett online auktionshus i Stockholm Sverige i november 2014. Målningen var till salu och inlämnaren uppgav i polisförhör att det var ett arv efter hans avlidne far och att han inte vet var denne köpt målningen eller på vilket sätt han hade erhållit målningen. Domstolens beslut: Undersökning och expertutlåtande visade på att målningen var en förfalskning. Målningen är förverkad.

Verdict of guilty
0201-K240818-08
Oil on canvas, "Blue Composition-vortex", 34x64 cm, signed Vasarely-45. A private person, "Mr. MS", announced March 29, 2008 that he had a painting, apparently depicting an original work by the artist Victor Vasarely. He stated that there was an original work from Vasarelys early period and that the certificate of authenticity from the National Museum in Budapest, Vasarely Museum in Hungary is attached to the painting. The sale price was SEK 2,000.000 to 3,000.000, valued at SEK 6,000.000. A forged document indicating that the certificate of authenticity that comes with was issued by MS Art Gallery Invest. And that the National Museum in Budapest and Viktor Vasarely agreed that the painting be disclosed as a gift to "Mr. MS". Also a fake photo of Victor Vasarely, when he shows the painting with the text: "No. 905, Catalogue 2000, the painting is a gift from V.Vasarely to gallery owner / artist Mr MS - all references and certificate of authenticity available. Technical studies have been performed by several experts at the Vasarely Museum, Museum of Fine Arts and the National Museum in Budapest. The conclusion is that the painting is not done by Victor Vasarely, nor signed by him. The painting is an amateurish forgery. The district court's assessment: The painting is not a genuine work by the artist Victor Vasarely. It is a forgery. The offense is serious fraud, a penalty of one year imprisonment. The painting shall be forfeited.
Oljemålning på duk, "Blå komposition-virvel", 34x64 cm, signerad "Vasarely-45". En privatperson "M.S." lade den 29 mars 2008 ut en annons på hemsidan Blocket för försäljning av en målning, skenbart, framställd av konstnären Viktor Vasarely. I annonsen angavs att det var ett originalverk från Vasarelys tidiga period och att äkthetsintyg från Nationalmuseum i Budapest och Vasarely Museum i Ungern bifogas. Försäljningspriset var 2.000,000-3.000,000 Kr, värderad till 6.000,000 Kr. Annonsen låg ute i fyra månader t.o.m. den 29 juli 2008. Målningen togs i beslag i Budapest av Ungersk polis på begäran av svensk Åklagare i november 2008. Ett förfalskat dokument anger att äkthetsintyget som medföljer målningen utfärdades av "M.S. Art Gallery Invest AB". Samt att Nationalmuseum i Budapest och Viktor Vasarely godkänt att målningen utlämnas som gåva till "M.S.", därtill ett förfalskat foto där Viktor Vasarely håller i målningen och med texten "Nr 905, Katalog 2000, målningen är en gåva från V.Vasarely till galleristen/konstnären "M.S." – alla referenser/äkthetsintyg tillgängliga". Grundliga tekniska undersökningar har utförts av sju experter vid Vasarely museet, Museum of Fine Arts samt Nationalmuseum i Budapest. Den, enhälligt, sammanfattade slutsatsen är att målningen inte utförts av Viktor Vasarely ej heller signerats av denne. Målningen är en amatörmässig förfalskning. Tingsrättens bedömning: Uppsåt att vilseleda och invagga marknaden i att målningen är ett äkta verk av konstnären Viktor Vasarely och därigenom orsaka stor skada för ev. köpare. Brottet är grovt bedrägeri, straffpåföljd ett års fängelse. Målningen skall förverkas















Victor Vasarely, (Vásárhelyi) was a Hungarian painter and graphic artist, he moved to France 1930. Vasarely studied with László Moholy-Nagy and came through it in contact with Kandinsky, Gropius, Le Corbusier and Mondrian. He took deep impression on the Bauhaus functionalism. His abstract opkonstverk, often painted in contrasting colors, are composed of sharply cut, geometric shapes.
Source: Art Signature Dictionary
Victor Vasarely föddes i den ungerska staden Pécs 1906. Efter studentexamen började han studera medicin vid universitetet i Budapest men övergav studierna efter ett par år för att helhjärtat ägna sig åt konsten. Den korta medicinska karriären skulle dock lämna sina spår och visas i hans strikt metodiska sinne, objektiviteten och den outsinliga törsten efter kunskap. Vasarely började så studera konst i Mühley i Budapest där man följde Bauhausskolans principer. Han initierade sig själv till de konstruktivistiska tendenserna och upptäckte därigenom den abstrakta konsten. Den första separatutställningen ägde rum i Budapest 1930, samma år valde Vasarely att lämna hemlandet och flytta till Paris där möjligheterna att etablera sig som konstnär var godare. Inledningsvis försörjde han sig som reklamtecknare men började även utveckla sin typiska stil där han konsekvent strävade efter en förenkling och schematisering av objektet i målningarna:
"pure form and pure colour can signify the world..."
Vasarely arbetade intellektuellt med en medvetenhet som hos en vetenskapsman. Han betraktade konstskapandet som ett arbete, i grunden en praktisk verksamhet. Därför saknade han förståelse för den så kallade fria konsten, som bygger på slumpen och subjektiva infall. Här skiljer han sig markant från de samtida utvecklingarna av exempelvis action painting i USA och Cobragruppen i Europa.
Det var under Vasarelys svartvita period under 1950- och början av 1960-talet som han utvecklade och definierade alla de huvudsakliga komponenter som sedan skulle bli känt som op-konstens särpräglade estetik och stil som för alltid kommer att förknippas med namnet Vasarely. 1965 var han också huvudnamnet vid utställningen "Responsive Eyes" på MoMA i New York, en utställning som helt tillägnades den optiska konsten och förde fram den i ljuset.


Source: http://auktionsverket.se/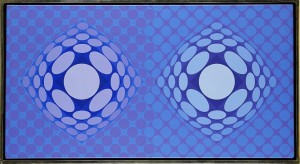 Price SEK 800,000 (€81,240)
Estimated SEK 400,000–500,000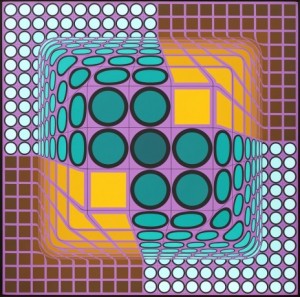 Price SEK 720,000 (€77,753)
Estimated SEK 600,000–800,000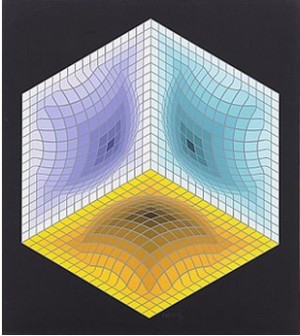 Jalons, The Complete Set Of 6 Colour Silkscreens, Signed And Numbered. In Good Condition. With The Original Linen Covered Portfolio Box.
Price SEK 25,000 (€2,723)
Estimated SEK 20,000–30,000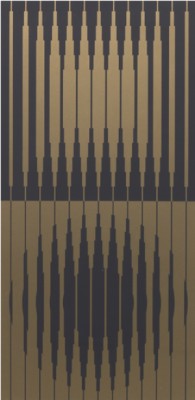 Constellations Series
(1967)
Price USD 874 (€633) Incl. buyer's premium
Estimated USD 200–400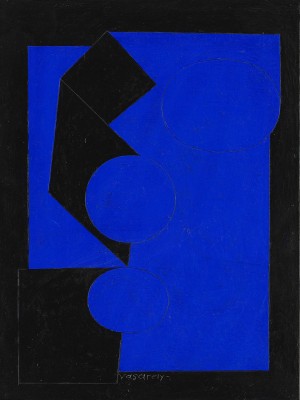 Baikal
(Executed in 1954)
Price SEK 300,000 (€34,950)
Estimated SEK 250,000–300,000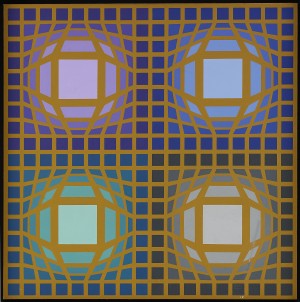 Arc-or
(Executed in 1974)
Price SEK 190,000 (€22,135)
Estimated SEK 200,000–250,000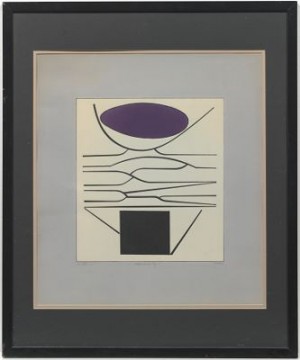 Untitled
Price USD 241 (€186) Incl. buyer's premium
Estimated USD 400–600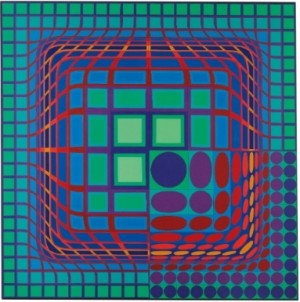 Price GBP 58,850 (€73,033) Incl. buyer's premium
Estimated GBP 40,000–60,000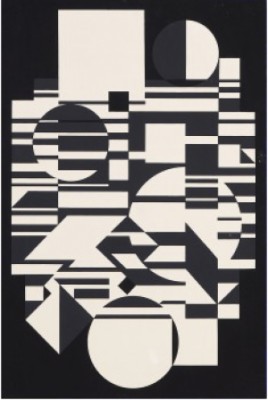 Price SEK 280,000 (€31,486)
Estimated SEK 175,000–200,000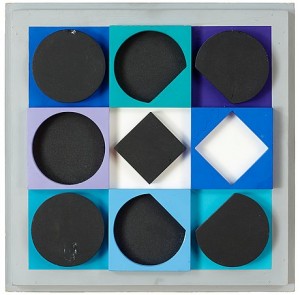 Topaze Noir, Positif
(1967)
Price SEK 15,000 (€1,601)
Estimated SEK 20,000–30,000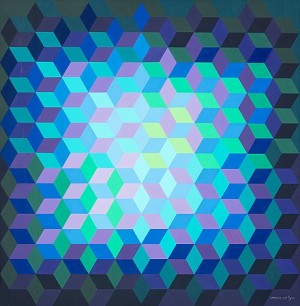 Ion - 11
Price SEK 130,000 (€13,871)
Estimated SEK 40,000–60,000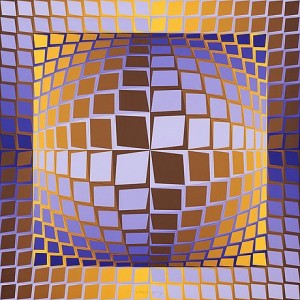 Price SEK 215,000 (€22,941)
Estimated SEK 200,000–250,000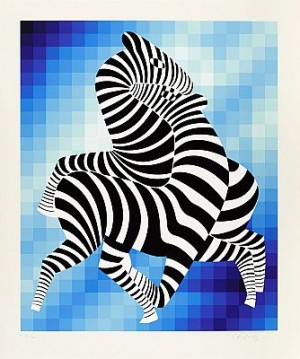 Figurativ Komplett Svit Med (5) Fem Färgserigrafier
(1987)
Price SEK 24,000 (€2,618)
Estimated SEK 25,000–30,000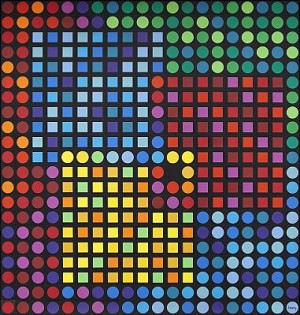 Price SEK 46,000 (€5,018)
Estimated SEK 50,000–55,000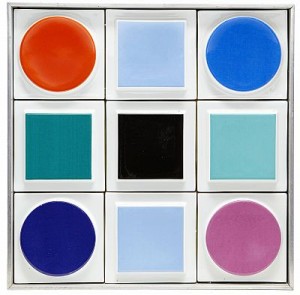 Optisk Komposition
Price SEK 17,000 (€1,854)
Estimated SEK 12,000–15,000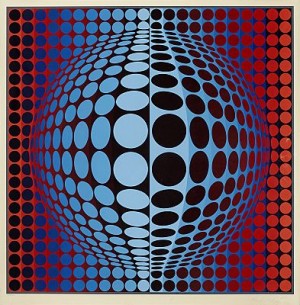 Composition
Price SEK 3,800 (€415)
Estimated SEK 3,500–4,000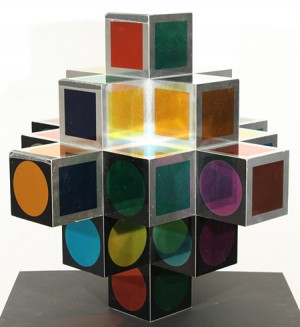 Kroa Multicolor
Price USD 7,200 (€4,979)
Estimated USD 5,000–7,000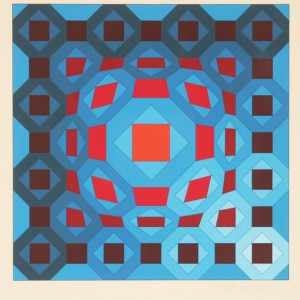 Price USD 525,000 (€373)
Estimated USD 150–300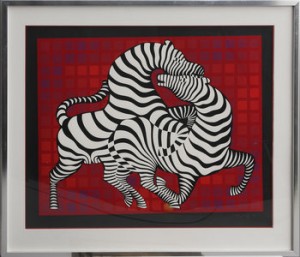 Lekande Zebror". Ur Mapp "figurativ"
Price SEK 9,400 (€1,063)
Estimated SEK 5,000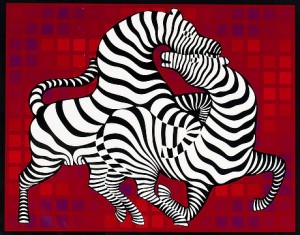 Playful Zebras
Price EUR 1,100
Estimated EUR 400–600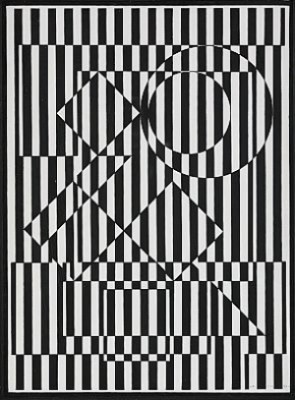 Price SEK 260,000 (€28,239)
Estimated SEK 225,000–250,000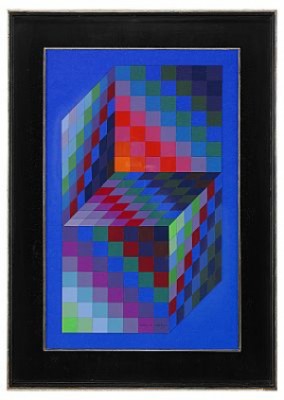 Axo
Price SEK 90,000 (€9,775)
Estimated SEK 80,000–100,000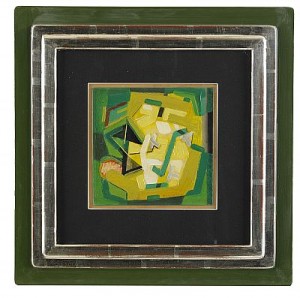 Price SEK 110,000 (€11,947)
Estimated SEK 125,000–150,000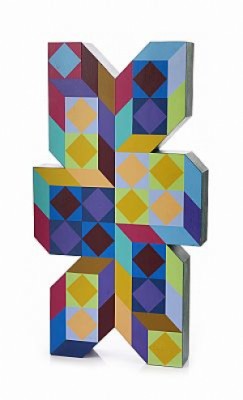 Ter-a Ii
Price SEK 16,000 (€1,738)
Estimated SEK 18,000–20,000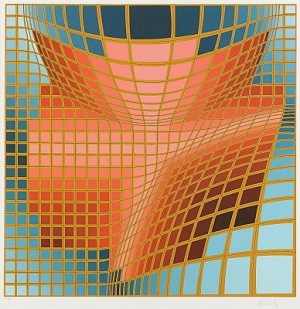 Edetta
Price SEK 5,000 (€523)
Estimated SEK 5,000–7,000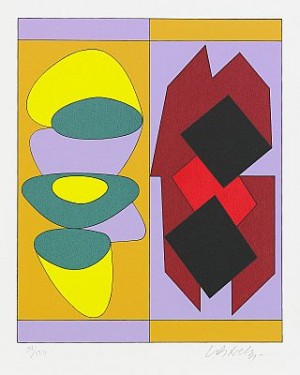 The Complete Portfolio Comprising 7 Colour Silkscreens
Price SEK 16,000 (€1,672)
Estimated SEK 10,000–12,000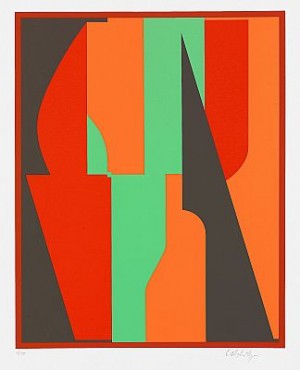 The Complete Set Of 10 Colour Silkscreens
(1989)
Price SEK 27,000 (€2,822)
Estimated SEK 25,000–30,000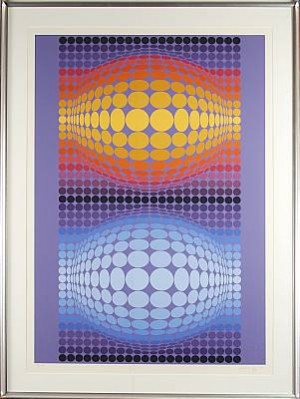 Optisk Komposition
Price SEK 4,500 (€462)
Estimated SEK 4,000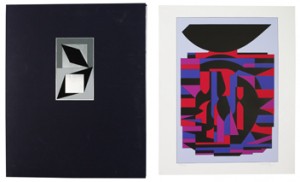 (10) Composition. Portfolio
(1984)
Price SEK 16,000 (€1,530)
Estimated SEK 18,000–20,000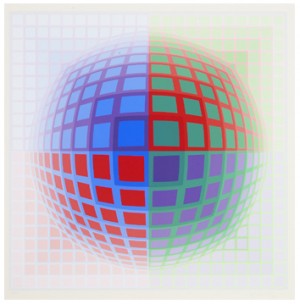 Price SEK 7,000 (€669)
Estimated SEK 5,000–7,000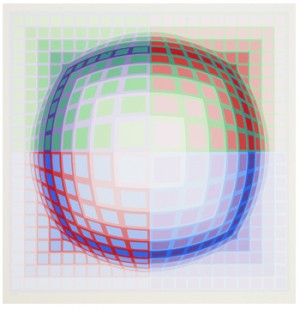 Price SEK 3,500 (€335)
Estimated SEK 5,000–7,000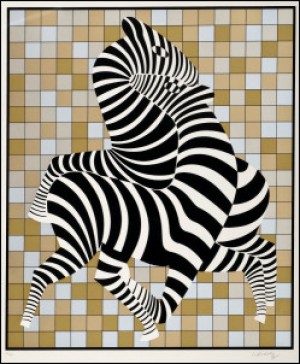 Zeebras
Price EUR 1,800
Estimated EUR 500–700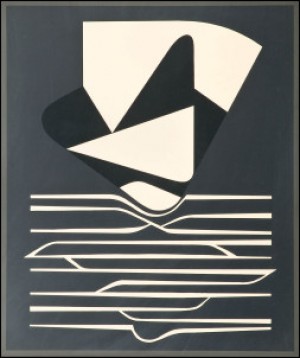 Composition
Price EUR 320
Estimated EUR 300–400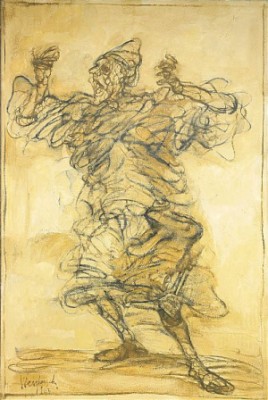 Price SEK 46,000 (€4,517)
Estimated SEK 40,000–50,000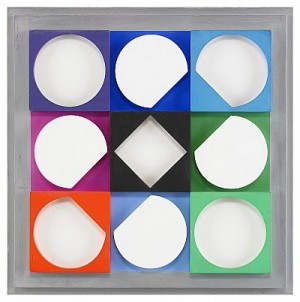 Topaze Blanche Negatif
(1967)
Price SEK 26,000 (€2,553)
Estimated SEK 10,000–12,000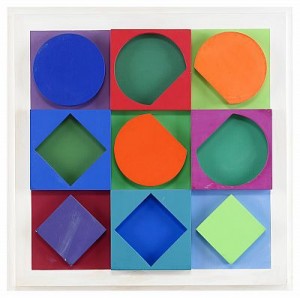 Price SEK 26,000 (€2,553)
Estimated SEK 10,000–12,000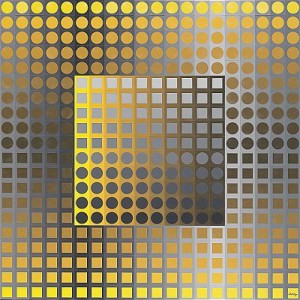 Planetary Folklore Participations No 2 - Yellow-grey
Price SEK 15,000 (€1,473)
Estimated SEK 20,000–25,000
Komposition
Price SEK 1,600 (€154)
Estimated SEK 1,500
Komposition
Price SEK 2,000 (€193)
Estimated SEK 1,500
Optisk Komposition
Price SEK 3,000 (€293)
Estimated SEK 3,000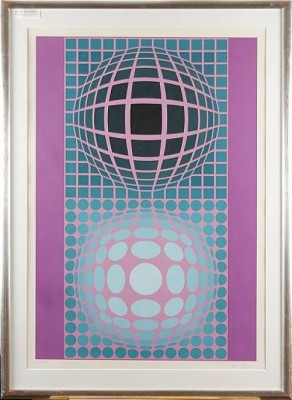 "optisk Komposition
Price SEK 2,000 (€195)
Estimated SEK 1,500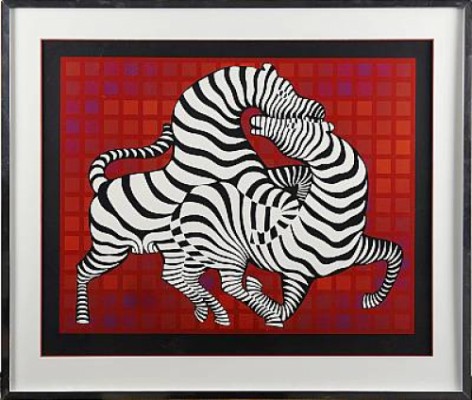 Zebror
Price SEK 6,000 (€595)
Estimated SEK 3,000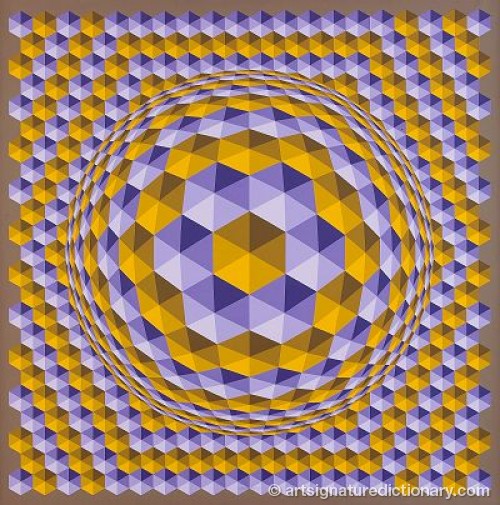 Price 450,000 (€45,455)
Estimated 500,000–600,000