Akke KUMLIEN

1884–1949, Sweden
Also known as: K
Name
Axei, Akke, Ragnar KUMLIEN
Akke Kumlien was a teacher at the Art Academy. He worked at the National Museum in Stockholm. He was Curator at the \"Thielska galleriet\". He has painted portraits and landscapes in muted color. He illustrated book covers and outer covers of books. He wrote in the 40\'s a book, \"Oil Painting\", which became something of a bible for aspiring artists.
Represented: Modern Museum in Stockholm, Norrköping, Sweden and Östersund.
Akke Kumlien var lärare i materiallära vid Konstakademien och anställd vid Nationalmuseum i Stockholm. Intendent vid Thielska galleriet. Han har målat porträtt och landskap i dämpad kolorit. Dessutom illustrerade han bokomslag och bokpärmar. Han skrev på 40-talet boken, Oljemåleriet, som blev något av en bibel för blivande konstnärer.

Representerad:
Moderna Muséet i Stockholm, Norrköping och Östersund.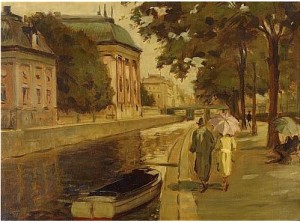 Promenad Vid Riddarhuset
(1916)
Price SEK 17,200 (€1,858)
Estimated SEK 12,000–15,000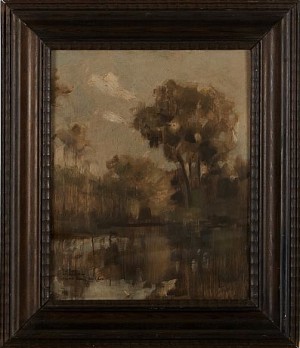 Landskap Med Vatten
Price SEK 1,300 (€152)
Estimated SEK 1,500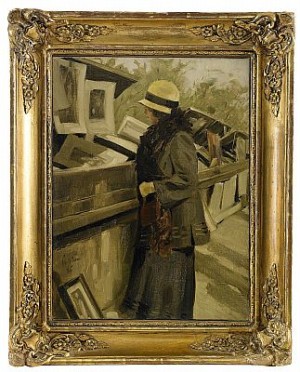 Price SEK 30,000 (€3,123)
Estimated SEK 20,000–25,000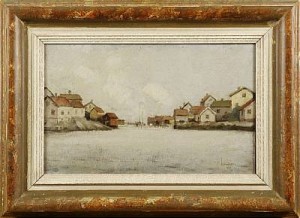 Price SEK 2,500 (€240)
Estimated SEK 2,000
Kustmotiv Med Eka Vid Brygga
Price SEK 1,400 (€134)
Estimated SEK 1,500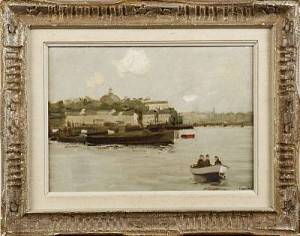 Utanför Skeppsholmen
Price SEK 2,200 (€211)
Estimated SEK 1,500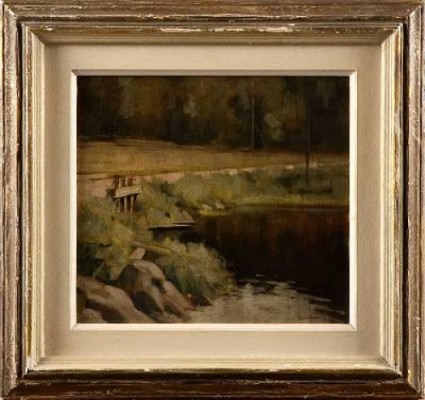 Motiv Med å
Price SEK 1,200 (€120)
Estimated SEK 1,000
Price SEK 2,000 (€189)
Estimated SEK 1,200