Alfred BERGSTRÖM

1869–1930, Sweden
Name
Alfred, Mauritz BERGSTRÖM
Alfred Bergstrom studied at the Art Academy where he also was a professor. Represented: National Museum in Stockholm, Gothenburg and Malmö Art Museum Museum.
Alfred Bergström studerade vid Konstakademien samt resor till Tyskland och Frankrike var den traditionella utbildning, som Alfred Bergström fick. Han kom att bli skildrare av Stockholm med dess omgivningar och av den mellansvenska naturen. I striden mellan Akademien och Konstnärsförbundet förespråkade han den akademiska friluftstraditionen men fångades också av sekelskiftets skymningsmåleri.
Representerad: Nationalmuseum i Stockholm, Göteborgs Konstmuseum och Malmö Museum.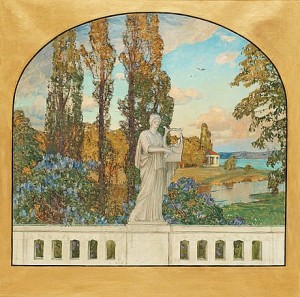 Terpsichore
Price SEK 19,000 (€2,052)
Estimated SEK 25,000–30,000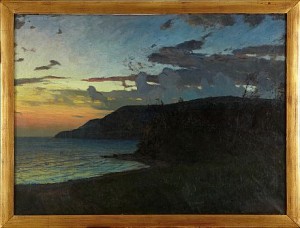 Kust I Skymningsljus
(1903)
Price SEK 8,400 (€947)
Estimated SEK 8,000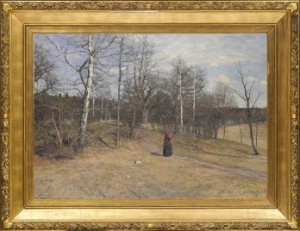 Tidig Vårdag
Price SEK 36,000 (€4,048)
Estimated SEK 40,000–50,000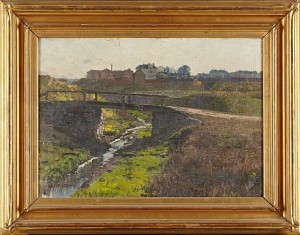 Bro över å
Price SEK 650 (€72)
Estimated SEK 1,500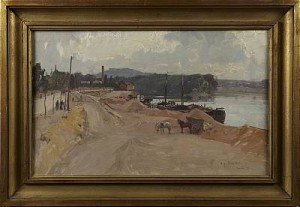 Price SEK 2,700 (€291)
Estimated SEK 2,500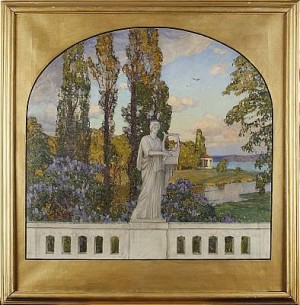 Balustraden
Price SEK 6,500 (€690)
Estimated SEK 8,000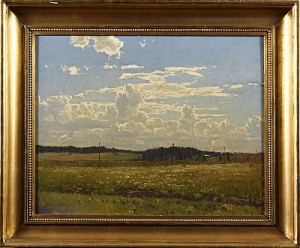 Sommarlandskap
Price SEK 0 (€0) Not sold
Estimated SEK 4,000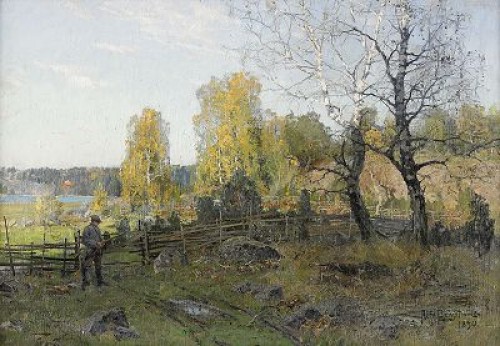 Price SEK 7,000 (€660)
Estimated SEK 10,000–12,000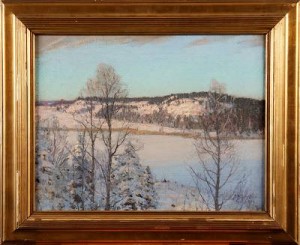 Vinterlandskap Med Sjö
(1908)
Price SEK 0 (€0)
Estimated SEK 4,000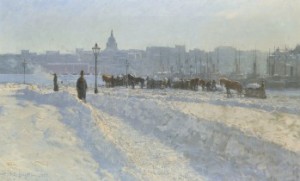 Stockholm Från Blasieholmen Om Vintern
(1893)
Price SEK 82,000 (€9,217)
Estimated SEK 20,000–25,000