Andreas (Sami Artist) POGGATS
1908–1982, Sweden
Also known as: AP
Lived & Active In
Kaitum, Sweden
Andreas Poggats is a Swedish "Same" Artist. He was the foremost wood carver of his time, specializing in magicians' drums, salt flasks, water dippers ("kåsor") etc. Andreas is also regarded as one of Lapland's classical handicraft artists. He is the father of Esias "Esse" Poggats (b.1937) who is one of the most influential handicraft artists of our time.
Source: http://www.wennberg.com/
Andreas Poggats var det främst trä snidaren av sin tid, som specialiserar sig på magiker \"trummor, salt kolvar, vatten Skopor (\" kåsor \") etc. Andreas är också betraktas som en av Lapplands klassisks hantverk konstnärer. Han är far till Esias \"Esse\" Poggats (f. 1937) som är en av de mest inflytelserika hantverkskultur konstnärer i vår tid.
Source: http://lapplandart.se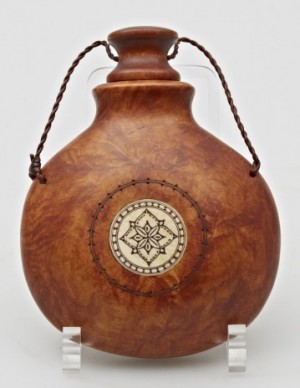 Saltflaska. Samearbete. Masurbjörk Och Horninläggning
(1979)
Price SEK 7,500 (€813)
Estimated SEK 4,000–5,000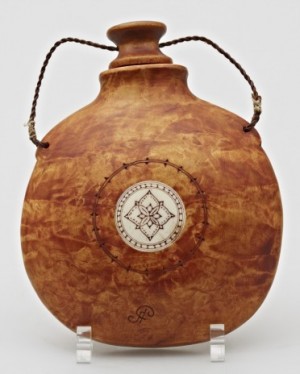 Saltflaska. Samearbete. Masurbjörk Och Horninlägging
(1981)
Price SEK 7,500 (€813)
Estimated SEK 8,000–10,000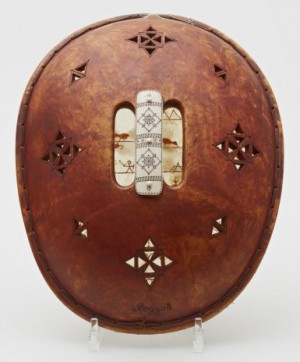 Cermonitrumma. Samearbete. Björk, Renhorn Och Renskinn
(1972)
Price SEK 14,000 (€1,518)
Estimated SEK 12,000–15,000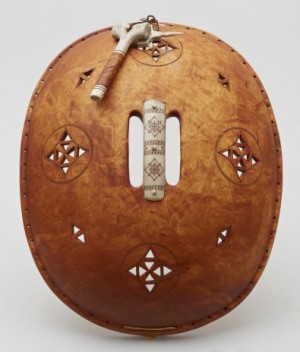 Ceremonitrumma. Samearbete. Björk Och Renhorn
(1981)
Price SEK 17,000 (€1,843)
Estimated SEK 20,000–25,000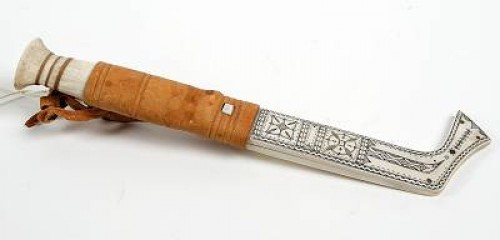 Kniv, Med Slida, Samearbete
Price SEK 2,200 (€196)
Estimated SEK 1,500